Insurtech startups have been leveraging digital technologies to decrease complexity within the insurance sector, while making customer service more efficient and intuitive. With data generated within financial markets often being inconsistent and undefined, innovation using data science and automation capabilities has played a major role in Insurtech's emergence and development.
One such Insurtech company that looks to speed up the process of dealing with customer data is Untangl. Founded in 2015, Untangl provides a tool, named Untangler, that finds and validates data, before transforming it based on the user's needs, replicating the administration tasks that have normally been carried out by human employees.
"There are three elements to Untangler," said Untangl co-founder and CEO, Richard Stewart. "It first looks for data within the datasets provided, which is typically tabular data that matches specific patterns. Users can build templates in Untangler, which allows the tool to receive any inbound file and accurately find any data that meets the user's requirements.
"Secondly, Untangler needs to 'understand' what the data is. This means using language processing to find table headings according to the user's criteria. We also look to sample the data within the columns, across every cell in the document, to support the tool's selections.
"Once the document has been processed and scored, Untangler takes the defined template, which includes column orders and date and money formats, and convert the data into a sheet that follows that template."
While this task would normally take staff between half an hour to do, the Untangler tool can, according to Stewart, consistently complete this work in under five seconds, without the risk of human variables.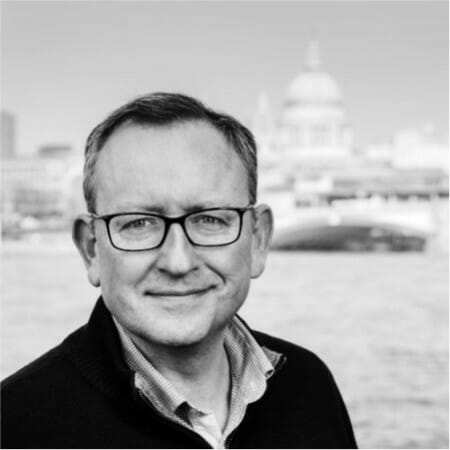 Cultural challenges in insurance
Having worked in insurance for over 20 years, Untangl's CEO has seen first hand the challenges faced by insurers when it comes to innovating in the space. He believes the hurdle that's been the hardest to overcome is the cultural shift required to see this through.
"There's no doubt that technology is going to disrupt the insurance sector like it has any other industry," said Stewart. "But I think insurance has been particularly slow when it comes to modernising, and that's been highlighted by the rapid shift to the cloud.
"The pandemic has been another catalyst in a rethink of operations going forward, but a cultural problem has been present around an industry that's underinvested in technology, while finding it difficult to innovate in such a risk-averse, high margin landscape."
Stewart went on to explain that companies in the space can often spend up to 18 months making decisions to solve inquiries in response to potential problems, a reflection that he described as "a reflection of how not to do it".
However, while the insurance sector has found innovating quickly with short term projects more difficult than other sectors, the past year has seen areas such as personal lines become more agile and intuitive.
"It's not easy because the industry has experts in their complex fields, who are representing stakeholders with billions in capital behind them, and any mistakes can be financially disastrous," Stewart added.
What industries need to avoid transformation limitations?

Dave Jordan, global head of consulting and services integration for Tata Consultancy Services, explores what industries need to avoid transformation limitations and embrace horizontal ecosystems. Read here
Keeping data secure
When dealing with such sensitive customer data, it's vital that Insurtech startups keep these assets sufficiently secure, especially with cyber attacks rising and becoming more complex while employees continue to work remotely.
At cloud-only Untangl, much of the security measures in place are delivered by AWS, including encryption in transit and at rest, and monitoring tools for highlighting suspicious activity.
"Because we've been able to build this afresh on a state-of-the-art technology stack, we've been able to adopt best practices regarding how we build our software," said Stewart.
"Also, Untangl isn't a platform but a gateway. We get data in, manipulate it, and then it goes out again. Once that's gone out, the data is scrubbed from our systems.
"We store that data for a short amount of time while we're converting it, but it's designed to be a bridge from the outside going into the organisations."
Kaspersky shares IT security recommendations for businesses in 2021

The latest report from Kaspersky provides recommendations on IT security for businesses to consider over the course of this year. Read here
Insurtech trends in 2021
As Insurtech startups continue to disrupt finance markets going forward, Stewart expects more of these budding companies to look to challenge incumbent firms in the next few years, by leveraging full-stack infrastructures.
He said: "Companies such as Lemonade and Hippo are able to operate more efficiently because of the new technology they're using, as well as managing to raise huge amounts of money, most of which is spent on marketing.
"In insurance, a disruptive marketing message will be just as important as the products themselves, and it's another challenge that incumbents are trying to overcome."
One issue Stewart has seen within insurance is the growing saturation of tools available to companies, and the noise within the market has overwhelmed insurers. In response, an Insurtech trend that he sees quelling this overexposure is the emergence of marketplaces, which will encourage curation of sets of insurance providers, and allow customers to leverage standardised APIs.
"For example," he explained, "we're talking to a joint venture between an insurance company and a tech company, and collaborations like this will help insurers engage more with the technology market and be able to make better choices in line with their needs."