Due to challenges around regulation and traditional culture, the real estate sector has mostly been slow on the uptake when it comes to innovation. With financial market functions such as underwriting being built to understand gradual losses, the understanding of factors such as cash flow, credit risk and compliance was majorly impacted by the Covid-19 pandemic, which saw operations grind to a halt.
"In real estate, we are creatures of habit," said Lynn Peters, vice-president of global operations at Retransform. "Some owners may have old data in their Excel models, and there's a lot of exposure when things are done on an ad hoc basis or in silos between business units.
"They need a strong solution that provides the ability to make very quick revisions and sensitivity changes, while understanding the implications in real-time.
"Not having that access to real-time data really slows the process down, and conversely, this access has put real estate owners, landlords and investors in a better position to have intelligent, meaningful conversations and plan for the future."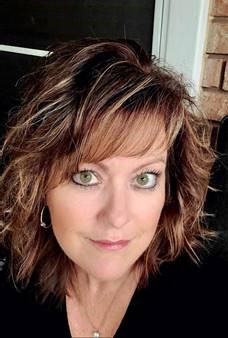 Technology providers such as Retransform have been able to increase visibility among brokers and analysts, allowing them to better navigate through the effects of the pandemic.
Real-time data for assets
Impacts brought by the global pandemic has meant a need for greater access to real-time data to aid decision making and minimise effects of further obstacles going forward. A prominent solution to this has been the emergence of Fintech models in the real estate space.
Real estate companies, with the aid of financial modelling software, have the ability to modify, manipulate and run scenario and sensitivity analysis, which are methods of estimating asset value, and analysing changes in outcome based on variations in input, respectively. Although both approaches contrast in offerings, with sensitivity analysis assessing impact of one variable while scenario analysis looks at impact of all variables simultaneously, both are equally important to investors when weighing up risk and reward.
Retransform recently launched a software-as-a-service (SaaS) platform called Valere, which provides users with cloud-based financial modelling tools for analysing asset performance throughout the lifecycle.
"Valere is intended to be very user-friendly, and walks users through step by step," said Peters. "When you get into waterfalls and distributions, many of the components involved in financial modelling can be very complex.
"Valere helps users to better understand the effects of income and expense, while taking free rent periods, rent concessions and lease expirations into account."
The SaaS infrastructure that the platform provides allows for increased flexibility and speed, which can relieve the uncertainty that has come with the landscape during the pandemic, and even beyond in some cases. Users can use insights from variables such as free rent periods and concessions to make decisions that are financially beneficial, and sustainable long-term.
Retransform founder Q&A: Driving digital transformation in real estate

Technology has important role to play for real estate companies looking to improve their operations to drive bottom line benefits, according to the founder of Retransform. Read here
Dealing with multiple kinds of assets
Many portfolios within the real estate space feature an array of asset types, such as multi-family, retail, office and hospitality. This can add another layer of complexity for analysts when assessing value and impacts, due to the variety of nuances involved.
"Your multi-family might be really strong, but retail and office assets could be struggling due to closures, such as what we saw during the pandemic," explained Peters.
"Hospitality has also faced challenges, and you need to consider all these moving parts. Fundamentally, the ability to be nimble and agile when making informed decisions is key, because this is the bottom line."
Fintech modelling goes a long way in helping users to realise the ultimate value of their properties, and aiding buy and sell decisions, such as when to sell assets and how to manage investor expectations.
Increased collaboration
According to Peters, the launch of Retransform's new SaaS solution, Valere, increased in importance due to the Covid-19 pandemic. With the name being derived from 'value of real estate', Valere looks to plug the knowledge gaps that were brought to light by the global crisis, allowing users to base decisions on real-time information, rather than assumptions. Increased collaboration has proved to be a key factor in this process.
"Unlike the market crash of 2008 and 2009, we've seen more collaborative and authentic approaches to communication between stakeholders, and problem-solving," said Peters.
"Landlords and tenants are banding together to figure things out, as well as debtors and lenders, because everyone was in the same boat, and effects weren't isolated regionally.
"Despite the challenges and disruptions that arose, I think there have been some bright spots to be seen, including this approach, which has proved to be kinder in nature."
This article was written as part of a paid content partnership with Retransform