Tom Shrive, founder and CEO of askporter, discusses how the value of real estate can be determined in the metaverse
For decades, the value of real estate has been determined by a number of key factors, such as closeness to markets, warehouses, transport hubs and major road links.
While physical real estate often has considerable utility – e.g., for the storage of merchandise, accommodating people, and retailing products – a property's value can be significantly diminished if one or some of these factors are not in place. For example, a building may have millions of square feet that make it highly useful as a storage space, but without convenient access to major roads, its valuation is likely to be low.
In this sense, as we know, location has always been king in real estate. However, with the rapid rise of digital real estate within the metaverse, some of the factors that have traditionally determined value are becoming less and less important.
The metaverse has many definitions. Some see it as, basically, the internet, while others see it as an entirely new way for people to use the internet by transforming it into a much more immersive 'world'. The reality probably is that there will be an incremental move to a more immersive version of the internet, with something akin to connected universes, much like websites.
The list of potential applications are ever expanding and seemingly limitless. One such application is the purchase and sale of real estate that exists only within the confines of these connected universes or 'metaverse'.
There are already startups building their own universes to sit within this metaverse, and many of them enable individuals to buy their own, totally unique parcels of land within these universes, that they can then use and design however they like. The perceived opportunities that this land presents has, in some cases, prompted commercial organisations to spend hundreds of thousands of pounds on the most lucrative pieces of real estate within it.
So, given that digital real estate in the metaverse is such a nebulous concept, how exactly can it be valued, and why are businesses flocking in increasing numbers to set up shop in this virtual marketplace?
Measuring the value of utility
One of the most obvious ways how digital real estate diverges from its physical counterpart is in the limited utility that it provides. This, of course, is because digital products do not require storage, nor do the digital people who populate the metaverse need to be kept comfortable or warm in indoor venues.
However, the sense of discovery in the search for goods and services remains genuine within the metaverse, and it is in this way that virtual utility provides the most value. As businesses are free to design their purchased real estate however they want to, they can dedicate their efforts to creating the most eye-catching and exciting facades that will entice users to discover more about their property – and ultimately the goods and services they have on offer.
Therefore, it is not so much about the utility of a piece of real estate that determines its valuation – but more about its network power. For example, how easy is it to discover this real estate? How well connected is it? What is the purchase power of the people coming to the piece of real estate? In this sense, valuing real estate in the metaverse, I'd argue, is a lot more like valuing a website, i.e., how many clicks does it get? What's the browse time? What's the average spend?
Buying a piece of real estate where the answer to all these questions is 'zero' means that the value of that real estate is relatively low value. Think of it more like valuing a web domain, which obviously is actually the original digital real estate. In the early days of the Internet, there were very few choices for domain endings: .com, .org or, maybe, .net, and they became really expensive. But all that has changed. There are now hundreds of domain endings ranging from the practical – .florist – to the philosophical – .guru – and the just plain fun – .ninja. In the coming years, that number will continue to grow. You can expect the same with the metaverse – lots of universes, and sure, a .com is still more valuable, but that is likely to fade into irrelevance as the internet matures further.
How crucial is location?
While utility is not especially important within the metaverse, location remains one of the most crucial factors in determining value. In many ways, I don't think we can definitively answer yet what constitutes a good location within the metaverse. But as destinations start to appear, they will likely attract more traffic, and therefore push up valuations. This is very much like how a shop on a high street will likely have a higher value than a shop in a remote part of town where footfall is low.
You can think of the 'location' of a piece of digital real estate as being akin to a website's back links and Search rank. But in the metaverse, instead of links to it from the rather nebulous idea of 'back links', these links will be much more visual in order to be more immersive. This is similar to the real world of 'streets and paths' and less like a blue, underlined word.
It is worth noting though that real estate in the metaverse could be even more lucrative than properties that exist in the real world, due to their ubiquity. Much like a website, digital real estate has the potential to be accessed by anyone, at any time, and from anywhere in the world. Real-world real estate, meanwhile, is constrained by its physical location. Conversely, websites are not at all, but metaverse real estate is likely to be a fusion of the two. We can imagine unique, explorable destinations, where new exciting products can be discovered just like how we walk through a town, but with also the ability to jump to a completely different town instantly.
Choosing the right real estate
As the metaverse continues to expand ever further, with more and more businesses discovering the opportunities presented by this collection of virtual universes, companies will have to work hard if they hope to maintain the attention of prospective customers.
Now is a very risky time to buy digital real estate, given that there are too many unknowns about what the metaverse 'is' at this stage, and unless the real estate has genuine utility – which it probably doesn't outside of aesthetics perhaps – or is attracting high traffic among the right audience, I'd be very reluctant to pay anything.
Ultimately, however, brands can still achieve wins on digital real estate, by getting creative, tapping into the sense of discovery and entertainment that consumers crave when shopping around for the best goods and services for their needs.
With the very idea of the metaverse still waiting to be fleshed out, it is truly a place of endless possibilities. You might be lucky and buy into what ends up being a metaverse destination that delivers big returns in the future, but right now, speculation aside, it's hard to argue for meaningful valuations on digital real estate given that it delivers such limited utility.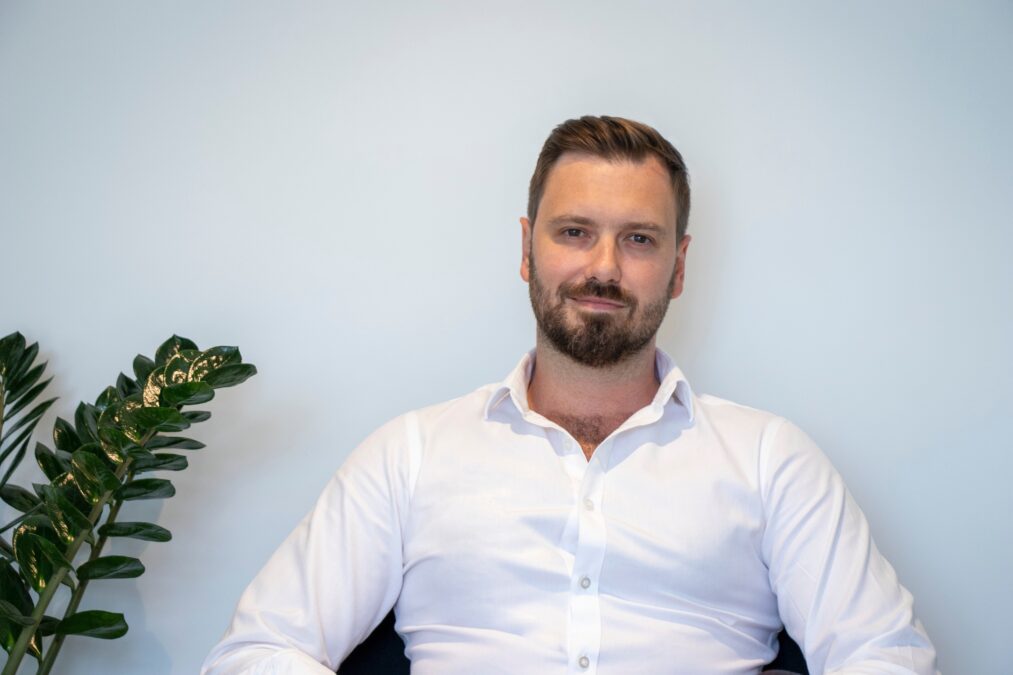 Related:
Accommodating the influx of data in the metaverse — Guido Meardi, CEO and co-founder of V-Nova, discusses how metaverse stakeholders can accommodate the pending influx of data to drive value.
Retail in the metaverse: considerations for brands — Ben Wellman, brand program manager at OpSec Security, discusses what brands need to consider when it comes to retail in the metaverse.