Virtual reality is the next big thing if people believe everything they read. Developers are pointing towards the technology as the next platform to target and the potential is incredible.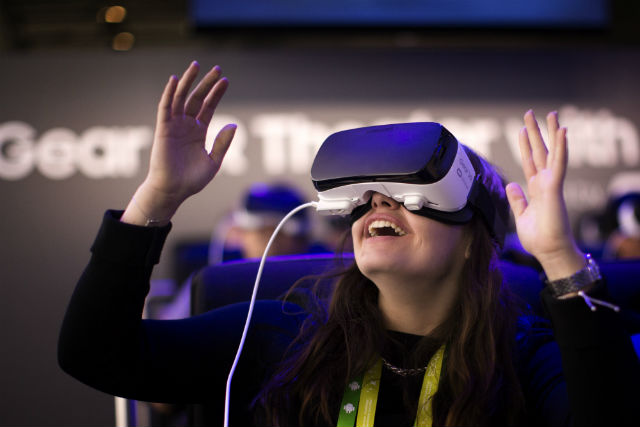 The old days of VR
VR can be traced right back to the 1935 science fiction short story by Stanley G. Weinbaum called "Pygmalion's Spectacles". The technology has come a long way since then. It has navigated from the very first VR prototype of the Sensorama, created by Morton Heilig in 1962.
>See also: The future of virtual reality
It has lived in the form of the head-mounted headsets developed by Ivan Sutherland and Bob Sproull. It has suffered a fall from grace with the bulky headsets of the 1990s by SEGA and Nintendo. Now it exists in this new age evolved state of lightweight headsets with stunningly realistic visuals.
Isn't it just modern gaming?
Yes, there has been a lot of publicity associating the new form of virtual reality technology with computer gaming. Headsets released such as the Oculus Rift, Playstation VR, Samsung Gear, and HTC Vive have focused their PR campaigns on how the technology is used for gaming. That makes sense. It breaks new ground on that platform and will appeal most to those that already have an interest in the technology.
However, there is a bigger shift in attitude coming. VR is not only being seen as something that can see the latest games such as Star Trek: Bridge Crew, Doom, and Resident Evil 7: Biohazard take full advantage of the technology. The scope for opportunity is much wider than that.
>See also: The first step in bringing virtual reality to the workplace
Health and fitness
The prospect of using VR to improve our health and fitness has long been suggested as something for the future but it would appear that the future is now. The Icaros fitness machine puts users in a virtual reality setting to help them work every muscle in their body in a unique environment. The VirZoom is another machine that allows players to play games more actively without a risk of harming themselves through their movements.
Recreational fitness is not the only area benefiting from VR. Medicine is also looking to use the technology to advance treatments and therapy. Casino.org reported that VR is being considered as a form of treatment to give gambling addicts. Pain management, social anxiety disorder, and surgery is using VR technology to treat conditions and also learn more about the conditions.
Living dreams
Every day could soon become the best day. Technology firm Jaunt has looked at ways of embracing VR to offer users the chance of experiencing life as a rock star or professional athlete.
>See also: Augmented reality vs. virtual reality
The company has recorded footage of live events such as the New York Giants opening day game, Paul McCartney gig, and The Lion King musical so that users can put that footage into their VR headset and put themselves in those moments first-hand.
Gambling
Even gambling is now catching the VR bug. Casino VR and SlotsMillion are two examples of how software developers are creating platforms for other developers to launch VR games for players to enjoy at online casinos.
Live dealer casino guides such as Casino.ca proved there was an appetite for more realistic gaming environments online. The transfer to mobile live dealer showed players want that experience on the go.
VR offers that and takes it to another level. Even Scandinavian slots developer NetEnt has already announced plans to release VR versions of their portfolio titles such as Jack and the Beanstalk.
>See also: How virtual reality is transforming the enterprise
Will people come to rely on VR?
There was a time when items many people deem essential these days were once treated as a luxury. Laptops, smartphones, HD televisions, and computer consoles. Life changes. Technology evolves. VR might well be seen as a luxurious fad right now but industries all over the world are ready to embrace it to advance their sectors.
Right now, VR is not mandatory in our everyday lives. However, as time goes on and the full potential of VR is explored it may soon become true that not only is VR fully integrated within people's lives but they come to rely upon it. Sports, medicine, engineering, entertainment, education, science, and the arts are all desperate to push the boundaries using VR. Something special is on its way.
The UK's largest conference for tech leadership, Tech Leaders Summit, returns on 14 September with 40+ top execs signed up to speak about the challenges and opportunities surrounding the most disruptive innovations facing the enterprise today. Secure your place at this prestigious summit by registering here