VR and AR are far from mature technologies. In fact, organisations, such as PwC, are in the process of helping businesses understand their value and how they should use them in their industries.
Even the World Economic Forum has formed the Global Future Council on Virtual and Augmented Reality, in recognition of the impact they could play. Here, industry and academic figures pool their collective resources together to try and improve the understanding of the technologies and how they can help society and the world at large; through improving the quality of healthcare and education, for example.
But, what about the business applications?
1. Training
This is one of the biggest pockets from which VR can deliver value to a business — it is very easy to create a business case for training scenarios, given the large amounts spent on travel costs and venue hires.
For example: if you consider training someone on an oil refinery, you have to transport them to that location, they have to be escorted and parts of the refinery might have to be closed while the expert conducts training. Furthermore, the training might only accommodate a handful of individuals at most.
But, if that scenario was virtualised and there was the ability to be immersed in that space anywhere in the world, without the complexities of travel, without the cost or money loss on the operations of the refinery, then there is a clear business benefit to employing VR, in this instance. "It's simply software now," says Jeremy Dalton, head of AR/VR at PwC.
How virtual reality is transforming the enterprise

Virtual reality is dominating hype in gaming and entertainment circles this year. But a growing number of impressive use cases in enterprise settings are demonstrating just how transformative this technology could be. Read here
2. Design
The design of physical assets, cars,  property or industrial tools, is another area that VR or AR can impact. Instead of producing physical prototypes every few weeks or months, the cycle of upgrades, improvements and iterations can be shortened tremendously by using virtual reality or augmented reality as a way to visualise those assets in truth-to-scale fashion, while also facilitating the collaboration of experts from around the world (without the need for them to leave their home or office).
3. Smart information
For this example, augmented reality can be used "to inform you how to perform a certain procedure more accurately and more easily," explains Dalton. "In a way, that means the workforce requires less training, it means you need less senior engineers on site, for example:"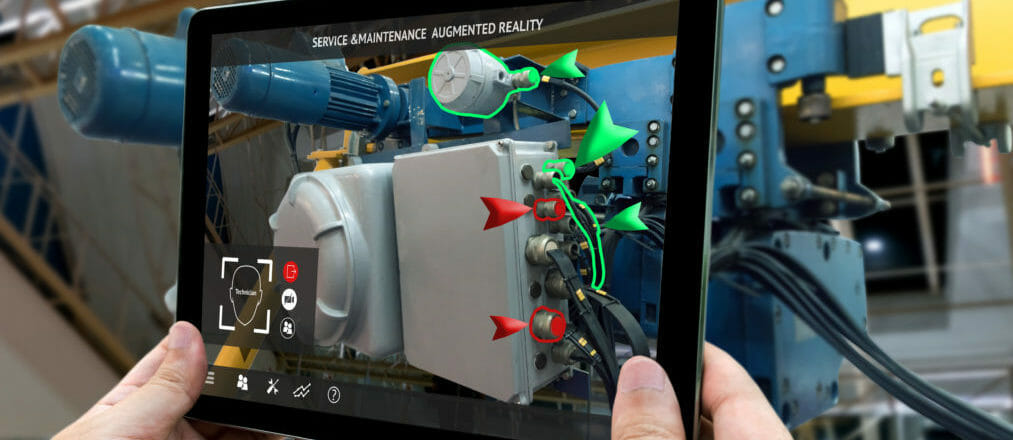 4. Telepresence
Perhaps inspired by Star Trek, or even Star Wars, VR has the ability to place individuals in a room, virtually. "I want to feel like you're there, and this has ramifications on everything from meeting collaboration spaces, to viewing the progress on a construction site and through to more dangerous situations where you probably don't want a human being there," continues Dalton.
VR ahead of AR
At the moment, the applications of VR are more easily reachable than those of AR — the above use cases demonstrate this.
However, Dalton believes this will not be the trend forever. Instead, he predicts that the augmented reality market will exceed that of its wholly virtual cousin in the long run
"It's just a matter of time until we see AR supersede the revenues that VR has in business currently," he states.
VR vs AR – the battle of the realities

VR vs AR: Peter Bergstrom, Chief Strategy Officer at Terra Virtua, discusses virtual reality and augmented reality while arguing that before considering how they can be used to drive business opportunities and expansion, it is crucial that organisations understand the fundamentals of how they work. Read here
The potential of AR
Taking any process, whether it's in the personal or business sphere, usually involves some sort of digital interface to accomplish it. One example would be navigating using Google Maps to an unfamiliar location; a restaurant or a bar. A business equivalent of this could be in a warehouse, where an employee needs to navigate to the right shelf to pick up or deposit an item. On the consumer side, another example includes performing an oil change on a vehicle and on the business side, an equivalent could be maintaining an elevator system. Fixing the water pressure on your boiler… the list of applications is really endless.
All of these processes require a lot of knowledge, sometimes specialist and sometimes not. But, the point is that all of these tasks can be performed with the aid of augmented reality — eventually. Currently, the use of AR in the above scenarios is being held back by the price, the design of the headsets, their ease of use and various cultural hurdles; a lack of understanding, for one.
With AR, everything in both a business and a social sense can become a lot more efficient and accurate.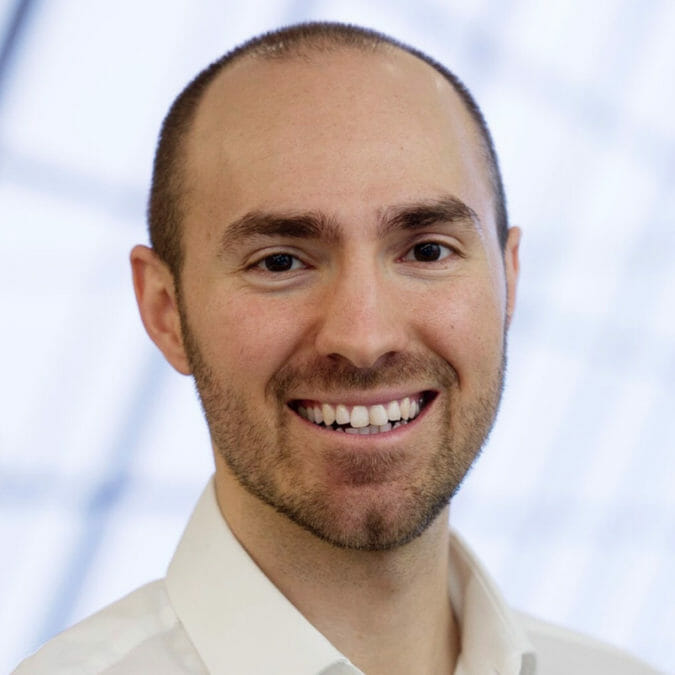 Don't write off VR
While the impact of AR is coming, the impact of VR is already being felt in a variety of industries.
"Somewhat unexpectedly, financial services have been very interested in virtual reality," explains Dalton. "We've used VR at a global bank to help their leadership adopt more positive behaviours."
PwC have also used virtual reality to help clients understand the gravity of a cyber security attack on their company — being immersed in such an attack is much more impactful than simply explaining the concept alone through a PowerPoint deck.
"By collecting data from users during these experiences, in this case a cyber attack, you're getting timely and relevant information on what decisions they would make in such a situation. As a result, you're able to have a much deeper and richer conversation following the experience about the ramifications of the different actions," explains Dalton.
---
Tech Leaders Summit
On 12 September, Information Age will once again host Tech Leaders Summit at the Royal Lancaster Hotel, London. This year, speakers at the UK's most innovative tech leadership conference — including the CTOs of RBS and Ofcom and Sarah Burnett from Everest Group — will help dissect subjects, such as intelligent automation, emerging tech, agile and cultural transformation. With plenty of opportunties to network throughout the day, this event is not be missed. To find out about the latest innovations and how to lead your organisations and customers through the disrupted era, register here.
---