The workstation, just like every other asset within an organisation, needs to evolve as organisations embark on their digital transformation journeys.
There needs to be a seamless integration between devices and this will help facilitate digital transformation by boosting employee productivity.
USB-C technology
Today, the majority of devices are standardised with USB-C technology — the emerging standard for charging and transferring data.
"In that light, we see seamless integration as being one USB-C cable that powers an employee's whole workstation," said Marcus Harvey, director of B2B EMEA at Targus, in an interview with Information Age during this year's CES.
"That one USB-C cable is going to charge your device, connect to your monitors and other peripherals like keyboards and mice — that's a very seamless, universal approach," he continued.
Lenovo's president EMEA discusses the company's 2020 business strategy

Lenovo's president EMEA, Francois Bornibus, sat down with Information Age at CES to discuss the company's business strategy for 2020. Read here
Hot desking
One of the big digital transformation trends in the enterprise space at the moment is that organisations and large enterprise customers are looking for hot desking environments.
In a fast growing business, leaders don't want people to have fixed workstations. Employees need to be able to to move around the building seamlessly and work in different environments anytime, anyplace.
This mobility, combined with a seamless workstation helps boost efficiency and support digital transformation initiatives.
The workspace and how people work is changing and as a result, so is IT's role within business. But are they overlooking the workstation?
Technology is ready to define the future of the workplace

New technologies and working habits are driving traditional workplaces to transform. Information Age investigates the future of the workplace. Read here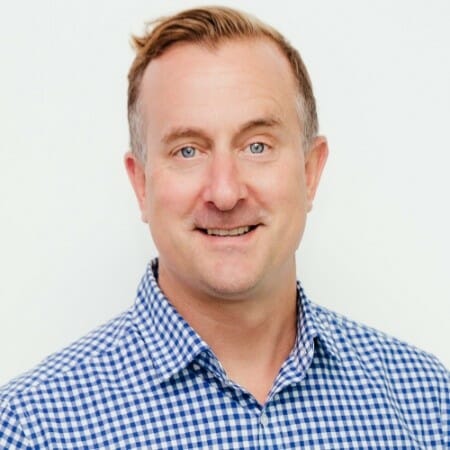 The changing workstation and IT's role
"When it comes to digital transformation, IT teams spend a lot of time thinking about what the end goal is within this seamless new world of digital transformation," said Harvey.
"They spend time focusing on the office layout and the IT infrastructure that needs to be embedded and employed, which is important. But, how accessories and products are used at the point when the user comes to work often gets overlooked," he added.
Organisations need to be made aware that the workstation and its accessories are integral in any digital transformation journey.
Creating accessories that allow mobile (tablets) or fixed workstations (desktops) to be docked with true USB-C technology, which can leverage things like DeX, which is Samsung's desktop experience that transforms from being a mobile application to more accessible desktop with signature-based applications.
With this technology, in a retail environment for example, employees can conduct business with a consumer on one device in a seamless manner.
Engaging the millennials and managing your staff turnover rate

How can organisations reduce their high staff turnover rate? It's simple… by engaging the millennial generation and managing their digital expectations. Read here
New work demands driven by new workforce
While these new ways of working are driven by digital transformation aspirations and changing consumer demands, they're also a result of a new generation entering the workforce.
"Millennials are now becoming the CIOs of large organisations and they've got a very different view of technology and how technology can work," explained Harvey.
"They understand that digital transformation technology is going to attract talent, it's going to retain talent — people expect to be able to use tablet mobile devices.
"The mobile phone is going to become the CPU of choice over the next three years and the advent of 5G will make working on this types of devices possible in a working environment.
"Our role as Targus within that backdrop, and knowing that these trends are happening, is to ensure that employees can still be productive and work seamlessly across different devices."