"Fintech has gone through a significant transformation in the past couple of years, as consumers demand more control and a decentralised banking experience," said London-based Bhavin Turakhia, the serial entrepreneur and co-founder and CEO of Zeta India. "The United Kingdom has seen significant innovation in the fintech space with more challenger banks operating here than any other country worldwide. Today's banking and fintech ecosystem requires cloud-native, privacy-aware, inherently secure, API first banking and payment solutions. Zeta has already begun hiring senior leadership in the United Kingdom with the goal of providing our unique banking solutions to operators here. We will be expanding our operations in over 15 countries in the next two years" he added.
Turakhia has personal ties to the UK, having moved to London two years ago. He told Information Age that the reason for this move was because he views the capital as the most central location, "both timezone wise and connectivity wise", to efficiently maintain all his operations around globe. On top of Zeta, the self-made billionaire is also the CEO and founder of Flock and the founder of Radix, among others — some CV!
"Living in London enables me to form my focus for efficiency," he said.
Aside from this, he explained that most companies in the fintech space tend to establish their headquarters in London, Germany or France when seeking to tap into the European market.
When it comes to Brexit, despite the recent warning of a potential recession following a no-deal from the Office for Budget Responsibility, Turakhia is not concerned.
He said: "Brexit could impact the plans of some of our potential customers. But when it comes to our expansion plans, and the manner in which we're looking at stopping this up and selling into each of these countries, I don't see those plans as being significantly impacted by Brexit."
A FinTech case study: Finastra at work in the finance industry

Mitesh Soni, senior director — innovation and fintech, from Finastra has provided an exclusive look at his company's role in the FinTech arena. Read here
The realities of global expansion
In order to successfully expand its operations, Zeta has secured a series C investment from Sodexo at a valuation of $300 million. With this new capital, Zeta will be able to successfully expand its cloud banking platform and enterprise payments solutions in the United States, United Kingdom, Europe and SouthEast Asia — and Sodexo will have a minority stake in the company.
Aurelien Sonet, CEO, BRS at Sodexo said: "Sodexo has been a strategic partner of Zeta since 2017. This investment will enable the Sodexo group to benefit from Zeta's comprehensive suite of solutions and offer a seamless payment experience to our consumers. Zeta and Sodexo are already working together on deploying Zeta's platform across several Sodexo subsidiaries across different regions."
Revolut CEO: UK needs specialised tech Visas if London is to remain the fintech powerhouse

The CEO of Revolut has today called on the UK government to create specialised visas for technology professionals as the London-based fintech announces plans to double its workforce in the UK over the next few months. Read here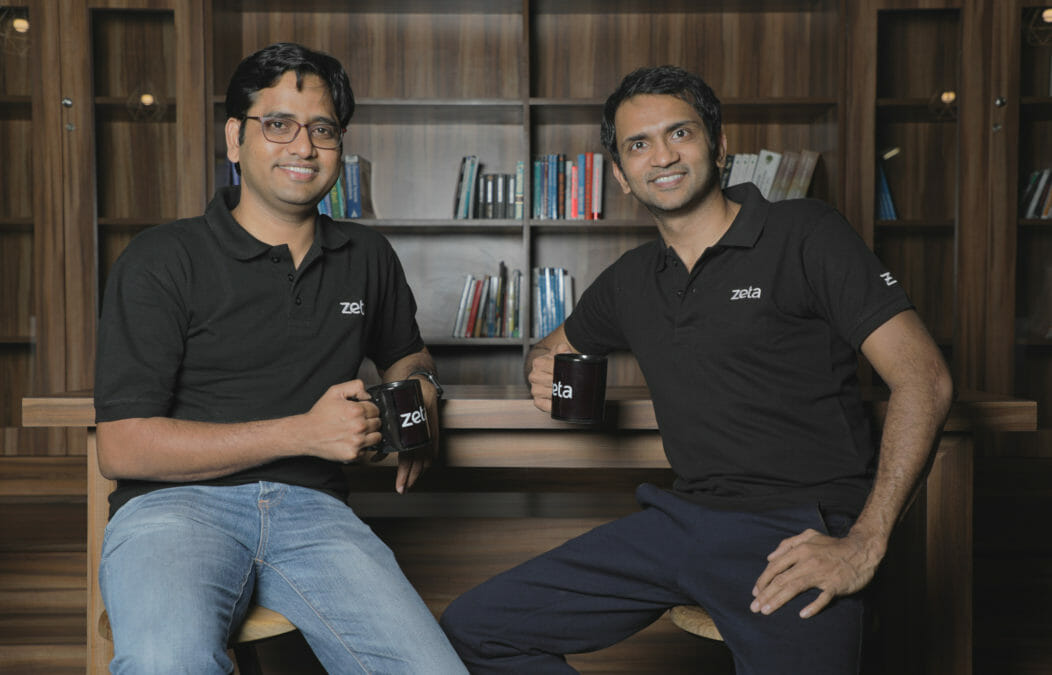 Fintech capital(s)
You might have heard the phrase 'London is the fintech capital of the world'. And it is, along with New York and San Francisco — it is a global industry buzzing with innovation.
"In many ways, New York is the financial capital of the world, for the large banks especially," said Turakhia. "But, London is beautifully placed as the financial centre of Europe" — almost acting as bridge between the US and the rest of the world.
"There's also a lot of retail innovation coming out of the UK," he said. And the reason for this is that "London is not necessarily more conducive for innovation, but it is more conducive for regulation" — perhaps a reference to the Open Banking initiative.
Overall, Turakhia "sees a lot of Fintech innovation in London, New York and San Francisco."