Unlike virtual reality that creates a fully virtual environment around a user, augmented reality integrates virtual objects into existing surroundings. This makes it more interactive and real.
Another great thing about AR is that you only need your smartphone to enjoy it — you won't need bulky and expensive VR headsets. This means, that AR has greater chances to become more widespread. That's why many startups are looking towards using augmented reality for business.
The future of augmented reality
With the release of iOS 11 and its ARKit in 2017, augmented reality became even closer to a common smartphone user. ARCore from Google made augmented reality available for Android users as well.
The projected growth of this market is impressive, projected to reach $97.76bn by 2028.
While it is difficult to make any predictions, as nobody knows for sure how the augmented reality will look like in five or ten years, the potential it shows now is great, and big tech companies seem to believe that this technology will stay and evolve in the future. Facebook, Apple, Google and other tech giants are releasing and improving their AR kits to make the development easier and cheaper. AR can indeed become a great tool for any industry.
The massive success of Pokemon Go proved it to be true — it's probably the first thing that comes to mind when we think about augmented reality. In this article we will tell you about other ways to use this technology in a mobile app except for gaming and give you some augmented reality business ideas.
1. AR Dating Services
Dating is one of the fastest growing segments of the internet – every day millions of people look for their soulmates and just people to hang out with. This trend made it into mobile apps too, with extremely successful examples like Bumble or Tinder — they are simple yet effective. However, with augmented reality still being relatively new to dating, so you have every chance to use it creatively to help people find each other.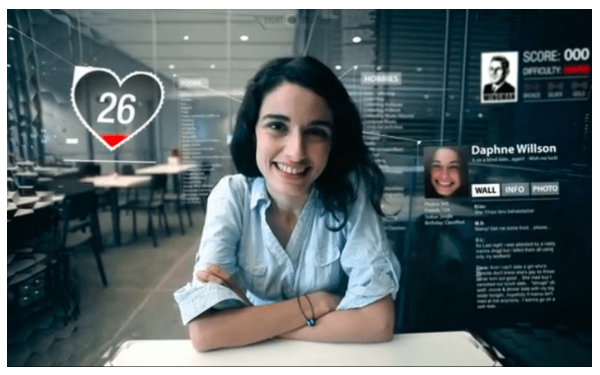 2. Sports Apps
Sports fans are probably the most passionate and dedicated people when it comes to their hobby. Some of them like to enjoy the game in person, supporting their favorite team at the stadium, while others prefer to watch the game from the screen, when the best moments are replayed and commented.
With AR, fans will be able to get statistics and see the ball trajectory and its speed right at the stadium.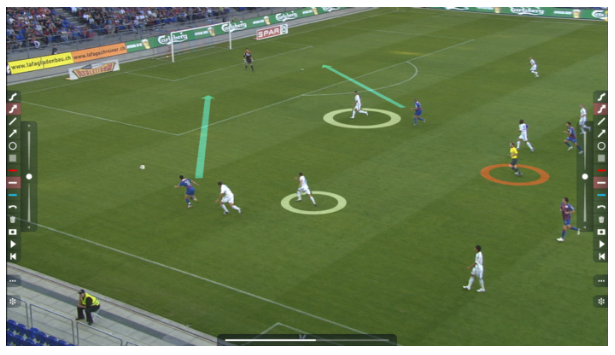 3. Marketing
Augmented reality opens lots of possibilities for marketing, and if used creatively, it can bring more engagement and loyalty for brands and their products. Imagine walking around the shop with a smartphone in your hands, and seeing the price and characteristics of the products, along with special offers and discounts for them. With AR, marketing can become more effective and fun for customers.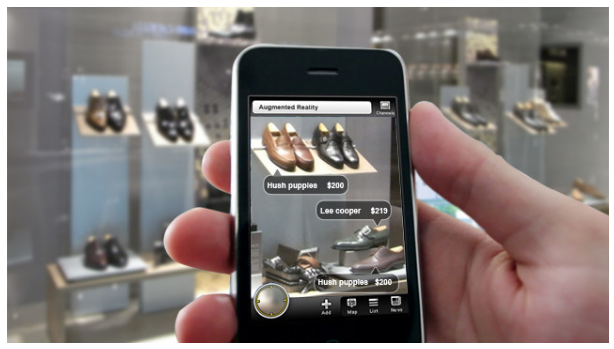 AR marketing for kids has even more interesting options, turning the mall into an amusement park where they'll be able to complete tasks to win something and interact with virtual characters.
4. Shopping
The biggest problem with buying furniture is that you have almost no idea how it will actually fit into your interior. This is why people hire visual designers who can show the whole picture.
With an AR app you'll be able to place any piece of furniture into your apartment without needing to bring it there physically. IKEA has managed to bring one such augmented reality idea to life when they released their augmented reality application that allows you to do that. It can even scale the furniture and change colors, so you can choose that perfect sofa for your living room.
5. Medicine
Medical apps are trending right now, being the second most popular kind of application after games for smartphones. AR can provide additional possibilities to users of medical applications: the doctors will be able to see a 3D image of an MRI while talking to patients or analysing their movements.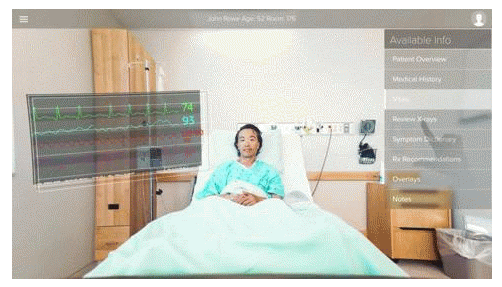 6. Landscaping
An augmented reality application can help with landscaping as well. Just like you can put virtual furniture into your apartment to see how it will look, you'll be able to place objects outside before you build anything there.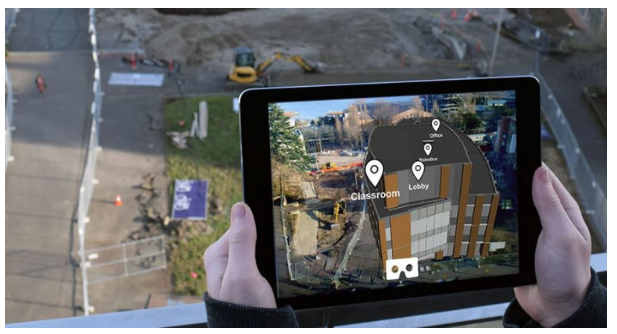 You can also make measurements without needing a tape measure, and automatically calculate the cost of your work.
7. Maps and tourism
AR can give more information on all places you want to visit, and maps combined with an AR guide can bring you a great experience in city exploration.
Museums can also put this technology to their advantage, by telling their visitors more about the items they see and bringing them to life.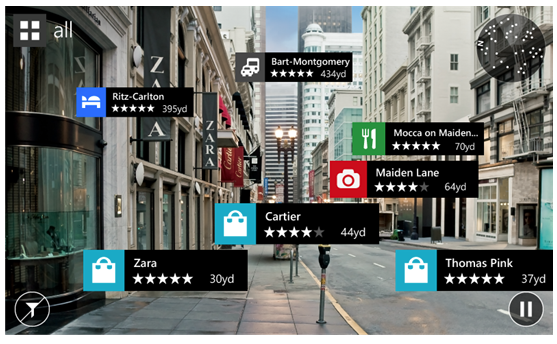 8. Painting apps
Measuring walls and objects isn't the only thing augmented reality is capable for when it comes to interior. It can also paint walls in a certain color and show how the room will work with a painting on the wall.
Such apps should also be able to calculate the materials needed and labour costs.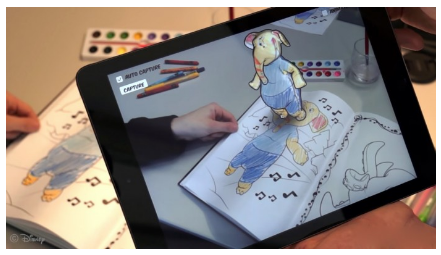 9. Teleconference apps
Visualising is a very important part of any project, and AR is all about making things visual and allowing users to see them from all angles. AR can give your engineers an ability to place their prototype right on a boardroom table so that everyone can understand the subject matter. Similarly, with AR you can walk through a construction site and see the sections, colored to indicate when each phase will be finished.
This would help engineers to bring their vision into other people's heads, which would make the interaction more productive and clear.
10. Data visualisation
Analytics and statistics is very hard to understand without visualisation. That's why we have those pie charts, tables and infographics — all this helps us see the information and present not only pure numbers, but something more visual.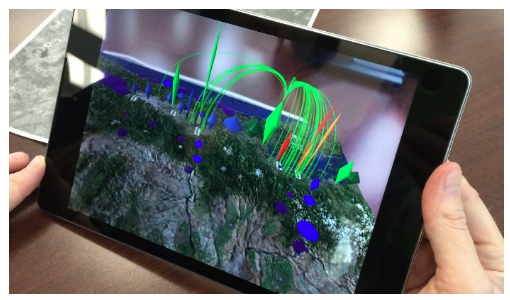 AR can be a great help when it comes to showing data and sharing it among people. Business needs this, because it is all about interaction between people and exchanging information. So why not add another dimension to your data and bring it to life?
11. Education
Imagine, how interesting the lessons would get, if teachers used AR technologies to explain some historic events. How exciting would any boring subjects became with an ability to see them live.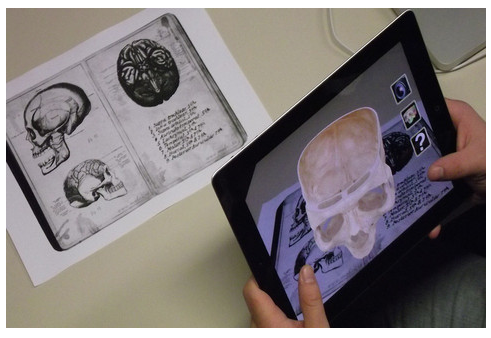 Schools are already going digital, using computers and mobile apps at their lessons. Think about what they could do with AR. For example, students could wander around a human cell or see a 3D galaxy on the screens of their smartphones or tablets.
Science, history, biology — everything can lighten up with the help of AR.
12. Collaboration
AR can erase the barriers when it comes to international business. It can help with translation, if you meet a colleague overseas, and create a common space even if you are thousands miles away from each other.
You'll be able to record the whole meeting to return to it later, and save everything written on the virtual whiteboards.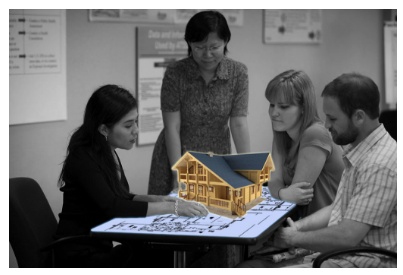 The possibilities of AR are nearly endless. They will enter almost every sphere of our life, beginning with social media and ending with e-commerce. However, it will go far beyond that, and soon we'll see many amazing AR apps.
If you want to become one of those entrepreneurs and you have some augmented reality startup ideas about the way we educate students, sell products or meet new people, contact a development team that will be able to make your ideas come to life.
Related:
10 innovative AR and VR companies to watch — Exploring 10 of the hottest augmented reality (AR) and virtual reality (VR) providers to watch.
Driving value from immersive technologies — Matt Hulbert, senior director, emerging experiences at Avanade, spoke to Information Age about the different types of immersive technologies and how they can be used to drive the most value.