5G — is it all hype? Until 5G use cases emerge it will remain just that. For countries like Singapore, where Wi-Fi is fast and reliable, 5G won't really impact the the home in terms of faster download speeds. However, business applications (5G use cases in industry) could be transformative; enabling a host of technologies to change how sectors from maritime to manufacturing operate.
"5G has the potential to transform the operations of the enterprises. To do that, we need to help enterprises understand the benefits and practicalities — take a hands on approach to this: 5G use cases are the first step in this," said Koh Li-Na, assistant chief executive, planning and digital readiness, IMDA.
Singapore has identified six strategic industry clusters that will generate the most value for the country and have the 'greatest exportability potential' for the global 5G ecosystem — maritime operations; urban mobility; smart estates; Industry 4.0; government applications and consumer applications.
The country aims to be at the global forefront in exporting innovative and impactful 5G use cases in these industries.
5G could be a game-changer: ultra-reliable communications and ultra-low latency that will enable new business and market models, and service quality enhancements for enterprise and consumers
To help speed this along, IMDA "has waived frequency fees for 5G trials in Singapore since 2017 and our telcos have participated actively in these trials," said S Iswaran, Minister, Ministry of Communications and Information, during his opening keynote at Innovfest Unbound. "We also launched a public consultation in May on the governance framework for 5G, including the approach to allocate spectrum. Our aim is to facilitate the deployment of Standalone 5G networks to tap into the potential of the technology."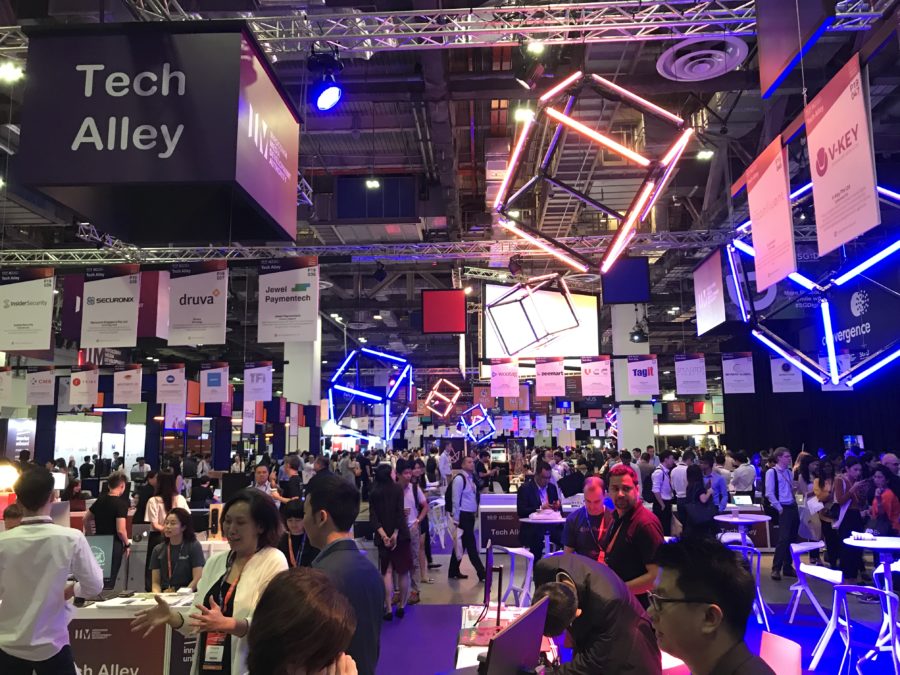 5G funding
IMDA and the National Research Foundation ("NRF") have set aside an initial S$40 million (not including industry-investment) to build an 'open and inclusive' 5G innovation ecosystem. This will support: 5G technology trials for enterprise 5G use cases; the creation of a series of new open testbeds and R&D in 5G, including cyber security.
The government department will also work closely with sector leads, telecommunications operators and technology companies, and offer funding support, 5G trial licenses and technical inputs to facilitate the development of innovative 5G applications and services, and sustainable 5G enterprise use cases.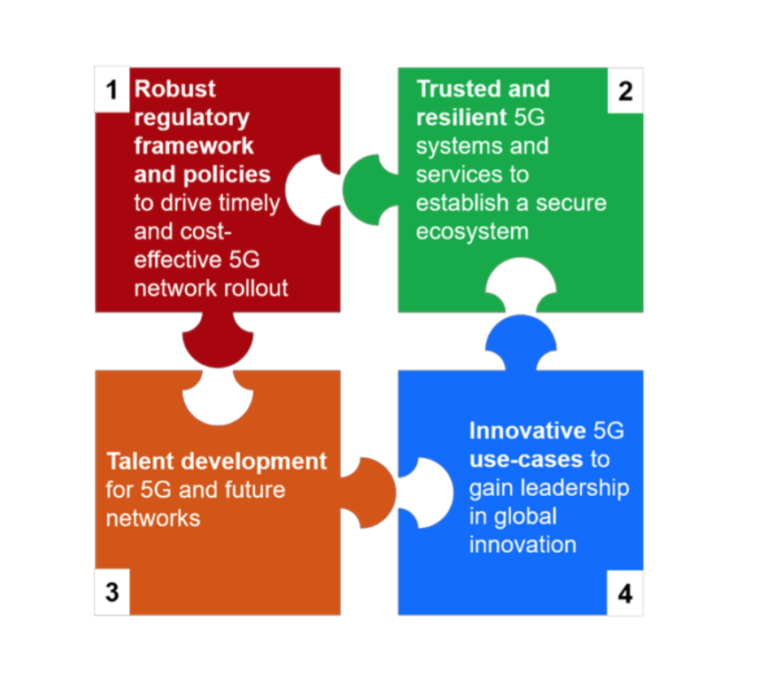 The government provided two use cases from the six industries:
1. Maritime
IMDA has partnered sector leads, Maritime & Port Authority of Singapore ("MPA") and PSA, to identify problem statements and explore the deployment of 5G technologies for the maritime sector, to support use cases such as drones, autonomous vessels and remote tele-operations of port equipment.
"5G has the potential to greatly enhance maritime operations and improve safety and efficiency. Earlier this year, MPA had collaborated with IMDA to organise a workshop involving industry stakeholders to identify potential use cases of 5G technologies for the maritime sector. We look forward to supporting future trials to introduce 5G technologies within the maritime domain, in partnership with IMDA", said Quah Ley Hoon, Maritime & Port Authority of Singapore (MPA).
In March, IMDA and PSA issued a 'technology call' to develop 5G use cases at Panjang Terminal as a possible 5G test site.
This call was awarded to two applicants, Singtel and M1, who will collectively deploy two strategic approaches to address: the port's connectivity needs, while supporting remote tele-operations of port equipment, crane automation and enhancements to Autonomous Guide Vehicles (AGV) operations. The trials are expected to progressively be conducted from Q3 2019, lasting about 18 months.
"5G is expected to play a key role in Singapore's digital transformation and this is aligned with PSA's strategy of leveraging technology to boost productivity in our current terminals and the future container port in Tuas. We see much potential in 5G augmenting our port operations – supporting remote tele-operation of equipment, complementing crane automation and enhancing Automated Guided Vehicle operations – through IoT adoption within the port. PSA is excited to partner IMDA in exploring 5G applications and solutions as we continue our journey towards realising our vision of the Intelligent Port of the Future," said Ong Kim Pong, Regional CEO, Southeast Asia, PSA International.
Prime Minister Lee Hsien Loong looking to the digital future: "We've plucked all the low-hanging fruit"

In a Q&A at the inaugural Smart Nation Summit, Singapore's Prime Minister — Lee Hsien Loong — discussed tech and his vision for the country's digitally-enabled future. Read here
2. Industry 4.0
To accelerate Singapore's Industry 4.0 transformation, A*STAR, JTC and Singtel will deploy 5G at A*STAR's Advanced Remanufacturing and Technology Centre (ARTC). This will enable businesses to integrate 5G with digital technologies, such as the Internet of Things (IoT), artificial intelligence and robotics to create innovative solutions that can help them operate more efficiently — for instance, to develop a new solution that could improve the accuracy in tracking the location of automated guided vehicles on the factory floor — improving safety and productivity.
The ARTC consortium member National Instruments, a leader in 5G testing and prototyping, will work to bring these solutions to manufacturers. Hexagon, another member of the ARTC consortium, will work with ARTC and Singtel to use 5G technology to enable a seamless transfer of real-time production quality data to smart factories and suppliers worldwide, including those based in Singapore.
To further encourage innovative 5G use cases, Singapore-based enterprises can apply to tap on the 5G funding — the application period is open immediately till May 2020.
5G open testbeds
IMDA, will work with Institutes of Higher Learning, technology companies and other government agencies, to develop a series of open testbeds for both government and industry use.
These testbeds will help to foster collaboration and capability development for 5G applications and services, helping accelerate the growth of the ecosystem.
The first testbed will be at PIXEL in One-North.
PIXEL
IMDA's PIXEL building will be the first open testbed to serve as a shared 5G Living Lab for the One-North tech and media start-up community. Targeted to be ready in 1H 2020, the PIXEL open testbed will enable them to experiment with 5G applications and use cases across tech and content.
"Here, companies can experiment with and trial 5G use cases in a supportive regulatory environment, particularly in the areas of immersive media and electronic gaming," said Minister S Iswaran.
3. Research and development
IMDA, the Cyber Security Agency of Singapore ("CSA") and NRF will support research and development in 5G cyber security.
Achieving a connected, digital future in the Asia-Pacific region

At the most recent meeting of the Asia-Pacific Telecommunity (APT), members outlined efforts to build a connected digital future in the Asia-Pacific region. Read here
Information Age analysis
In order for 5G to hit the mass market; industry leaders and government need to take step back.
In Singapore, and other countries, it has already achieved fibre coverage, nationwide — 5G in the home is not relevant.
Businesses and government need to look at 5G beyond network deployment. They need to look at the innovation side of things to prime 5G ecosystems, which will catalyse research and innovation in 5G use cases and services, while demonstrating the impact of 5G.