Managing a global team as the world enters a completely new way of working in the wake of the Covid-19 pandemic is a challenge; working from home and managing remote teams are quickly becoming the new normal. While this approach may have long-since been the case for global brands, it has been a steep learning curve for others.
With 160 workers spread across 39 countries and numerous timezones, Joshua Atkins, founder of international software and translations agency, Jublo, shares his top seven tips for managing a global team during the coronavirus pandemic.
1. Communication is key
When the people who you work with are not all in the same place — let alone in the same country — it's vitally important to have good communication and trust.
A great way to uphold this is by having a method of communication which works for all parties. Consider messaging services such as Slack, Teams or an integrated project management tool to maintain your view of workloads, progress and to create a place where everyone can communicate well. We're also finding Zoom particularly useful for training and meetings.
The best conferencing tech for working from home

In the midst of this COVID-19 pandemic, we look at the best conferencing tech for working from home. Read here
2. Establish an efficient hiring process
There are times when businesses might need to recruit someone without ever meeting that person face to face — and that's very much the case with the translations work Jublo contracts out across the globe.
In order to overcome any hurdles associated with remote hiring, it's important to create an effective contracting — and re-contracting — process, particularly when it comes to freelance workers whose skills will be in high-demand elsewhere.
3. Integrate temporary workers carefully
If you need to recruit people to join your team on a temporary basis, particularly when colleagues have not had a part to play in the recruitment process, it's crucial that any new appointments don't demotivate the existing team.
Try to establish a seamless on-boarding process that ensures new starters have the necessary IT infrastructure at their disposal from the beginning, and their working environment is up to standard. This will ensure productivity can remain high.
5 benefits of using webinars to train new employees

Webinars can serve as a useful tool to train new employees, by taking advantage of the advancements in technology. Read here
4. Let them get up to speed
As with all new starters, it can often take a little time to get to grips with the nuances of their employer, before even beginning to understand the client-base and workload. Therefore, ensure there are processes in place to help them adjust to the new environment, including online training sessions and regular check-ins.
Remote workers will naturally take slightly longer to get up to speed than someone who was sat just a few feet away, but utilise the wealth of collaboration tools available including video conference training and this should help to break down any geographical barriers.
5. 24/7 opening hours
One of the main benefits of having workers that are spread across the globe – and therefore in differing time zones – means that organisations have people ready to keep operations ticking over round-the-clock.
By the same token, when colleagues aren't online during the same hours, companies might not always have the workforce required online and ready meet a tight deadline. So, be careful to balance client expectations with the ability to deliver.
6. Get to know your team
Although some of your team may never meet face-to-face, it's important to make communication personable and encourage teams to get to know each other.
Of course, for larger organisations it might be easier to focus on relationships with direct colleagues and/or the senior management team — relying on a robust internal communications strategy for everyone else.
But, for SMEs, if you can, take the time to get to get to know international colleagues on a personal level, just as you would with the team you physically have shared an office with week in, week out.
Practical tips: How to improve your team's performance

Alistair Shepherd, co-founder of Saberr explains to Information Age how to improve your team's performance and how team leaders rarely focus on the correlation between a team's dynamics and its output, largely because they don't know where to start. Read here
7. Make them feel appreciated
During the Covid-19 pandemic, it has become abundantly clear that for people who aren't physically interacting with others daily, they can quickly become isolated and feel 'out of the loop'. While keeping in touch is important, as is the sharing of information and updates, alongside recognising and sharing accomplishments, and asking for regular feedback.
No matter where they chose to work from, everyone should feel as though their contributions matter to the company, above anything else.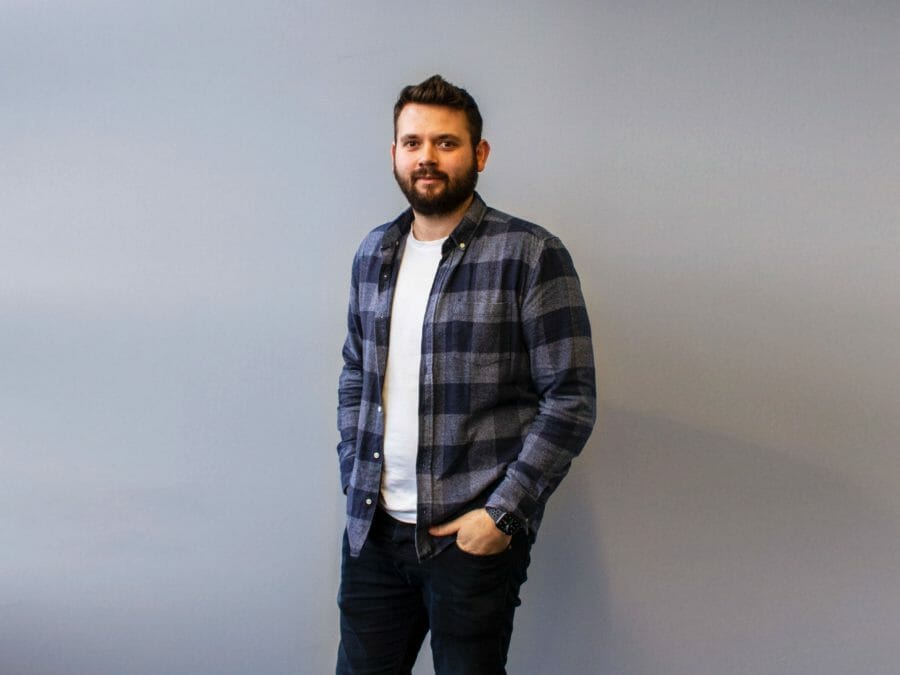 [emailsignup]