The US military phrase VUCA—an acronym for volatility, uncertainty, complexity and ambiguity— encapsulates the world in which companies now operate. Organisations that have survived and even thrived during the pandemic have done so because they have embraced change, doubled down on technology, accelerated their digital transformation journeys, and taken great strides to create a self-service data culture.
The direction of travel is now evident in the digital era: smarter use of aggregated data, pooled from disparate sources, will inform, empower and enrich leaders and workers alike. However, without harnessing the tremendous power of data and recognising the transformative opportunities it presents—leaders will be unable to accommodate new business models, drive sustainability, better manage supply chains, improve cyber security, and more.
Once businesses commit to building a self-service data culture, though, a virtuous cycle is formed, according to Robin Sutara. And as Microsoft UK's first Chief Data Officer—since January 2021—she is ideally placed to understand the challenges and opportunities presented by modern data management.
A self-service data culture requires handing foundational data scientists the powerful tools they need to harness data, while empowering business analysts and users with tools, skills and training to ask the right questions and generate the best outcomes using data.
"You are using data to make decisions, and in those decisions are processes that generate more data," Sutara says. "If you think about your digital transformation journey and reacting to things going on across the ecosystem in real-time, that is only possible if you can put your arms around your data and be intelligent about your data."
She continues: "Often organisations just think about creating a platform that puts all their data in one place and ensures a level of quality and rationalisation. But it's only when you get smart about your data—use it to make decisions, share business knowledge, and leverage AI and machine learning to automate certain processes—that it is truly beneficial."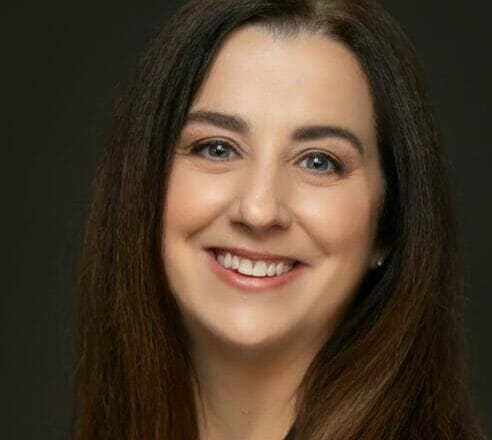 Think big, start small, act fast
Taking that next step to a self-service data culture will empower staff by surfacing real-time insights. It will also help to reduce the mundane aspects of their working days so they can focus on value-adding tasks, which are more enjoyable and, therefore, boost morale and productivity. Notably, for Microsoft a strong data culture goes beyond the remit of the IT department, ensuring employees have access to either low-code or no-code technology to unlock value and drive the right insights. But where should businesses start their data-culture journey?
"I love to tell organisations to think big, start small, and act fast," says Sutara. "People tend to have a kind of paralysis and think: 'Oh my gosh, I have all these silos that are generating petabytes and petabytes of data, and it's overwhelming.' But by starting small, and specifically thinking about the business use case or value you want to drive, then it's more manageable."
The business cases can be typically found in one of five categories, she suggests, reeling off a list. "How do I better serve my customers and gain a holistic, 360-degree view of the customer? How do I optimise or improve operations? With supply chain disruptions caused by Brexit and the pandemic, these are happening now, so how do you improve processes?"
The third category, Sutara says, is around "empowering your employees and enabling them to perform their jobs better and innovate. Another category is about creating new products and services, thinking through different business models according to the data, and delivering what your consumers want.
"Finally, these are all tied together by the one that we're seeing more of recently: sustainability. Every organisation is making sustainability commitments to their customers, shareholders, and board. Ultimately, to measure and make progress in those areas, you have to understand the data within your environment."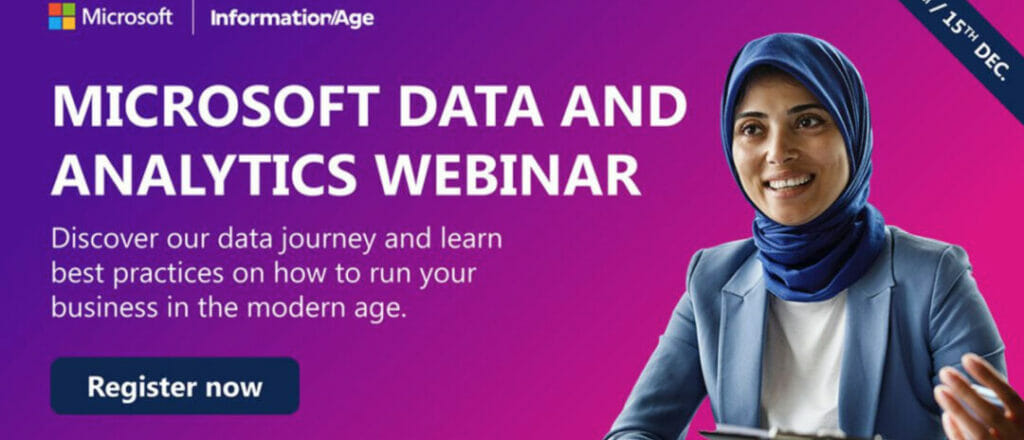 Register now for Information Age latest webinar with Microsoft, where Robin Sutara will discuss how to create a self-service data culture at 11:00am on Wednesday December 15th.
Leading by example
Admirably, Microsoft practices what Sutara—now in her 23rd year at the organisation—preaches regarding thinking big and starting small with digital transformation projects. "For instance," she says, "the company's Chief Financial Officer, Amy Hood, set about figuring out how to organise the data on a modern platform. Although Microsoft has a reliable system in place, fresh thinking was needed to respond to increasing complexity and much higher volumes of data. So, Amy looked at how we could be more efficient in our processes so it didn't require as many person-hours.
"She stepped back and considered the data we have internally and organised it to improve ourselves as an organisation to deliver value back to the business. Then we started to think about leveraging AI and machine learning to make better decisions and offer more accurate forecasting for our shareholders, and so on."
Offering another example, Sutara points out that Microsoft's human resources team opted to shift from an annual internal survey for all employers to gauge culture and pain points to shorter "daily pulse" questionnaires during the pandemic. This helped to garner and measure real-time data to ensure "we have the right systems, tools and processes in place" so that workers could then and can now perform best wherever they are.
"Similar to every other organisation, Microsoft is realising the criticality of data," the CDO says. "To me, the interesting part about data is that it's been around for a long time and exists in different silos across a business. But just because you have the data, it doesn't mean that people are using it to make informed decisions."
Providing her final thoughts on a self-service data culture, Sutara stresses the importance of change management, taking employees on the digital transformation journey, and co-creating so that people and machines work together more smoothly. Further, to motivate, engage and empower people, as part of the change management process here is a unique opportunity to encourage upskilling and experimenting while shaping what success looks like together.
"Driving a data culture is down to the people and processes around it—it's not just the technology," she adds. "Ultimately, it's all about empowering your people to use data to choose the right decisions, and this is made possible with a holistic approach."
Companies that follow Microsoft's lead and build a self-service data culture by investing time, effort and money in technology and, crucially, their people will continue to thrive in the digital age. It is a continuous journey, though, as advances in AI, cloud and edge continue. But it is a journey that Microsoft is on alongside its customers.
This article was written as part of a paid-for content campaign with Microsoft