REGISTER TO WATCH WEBINAR ON-DEMAND
Information Age in association with Rubrik invites you to join the virtual summit entitled 'A United Front: Why IT and Security teams must work together to strengthen cyber resiliency'. Register now to watch the webinar on-demand. The event was held on 22 April 2021.
In today's threat landscape, every organisation is likely to be breached by a data-stealing cyber or ransomware attack. It's a near-certainty and will threaten the future success of any business.
In this environment, where cyber attacks are imminent, IT and security leaders must bridge the gap between departments to win the battle against ransomware-based cyber attacks. But, how can these often-siloed teams work together to recover fast and minimise any financial and reputational damage?
An increasing variety of cyber attacks combined with the complexity around compliance and regulation have added to the challenge for IT and security leaders, before the hurdles of the last 12 months have been taken into account.
With mass remote working creating a much larger attack surface area for hackers to exploit, IT decision-makers and security leaders now, more than ever, need to work together to establish stronger partnerships to reduce the financial and reputational impact of a data breach. 
They should do this together, because once breached it is up to security teams and IT managers to lead the organisation's recovery charge.
In a fireside chat format, through real life use cases and experiences, we will reveal to the webinar audience:
How to respond to a 

cyber attack

 and remediate the damage quickly

How to bridge the gap between IT and Security departments to form holistic security measures across an organisation

How to be proactive and not reactive with security 

And, how to understand which key stakeholders are needed to roll out a comprehensive and successful IT and security 

strategy
Speakers: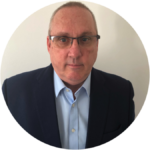 Adam Bangle, Vice President, EMEA, BlackBerry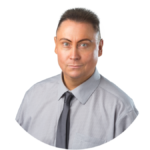 Jon Cosson, Head of IT and CISO, JM Finn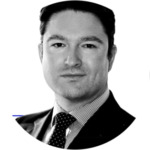 James Hughes, VP of Sales Engineering, Rubrik