A United Front: Why IT and Security teams must work together to strengthen cyber resiliency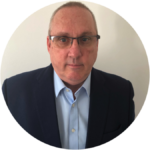 Adam Bangle, Vice President, EMEA, BlackBerry
Adam is Vice President, EMEA at BlackBerry and leads the company's operations in Europe. Adam has over a decade's senior leadership experience in the IT, SAAS and network security industries. At BlackBerry, he helps organisations by providing AI-driven security tools that offer best-in-class detection, prevention, and response capabilities.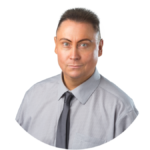 Jon Cosson, Head of IT and CISO, JM Finn
As JM Finn Head of IT and CISO, Jon Cosson has more than 32 Years' experience in the IT Industry, he has held numerous IT positions since he started his career programming Mainframe computer systems at Jones Lang Lasselle in the mid 1980's.
Jon has directed the IT department for JM Finn, an established wealth management organisation for more than 20 years. Jon is a technical leader and security specialist with extensive experience delivering transformative security solutions. He has a passion for IT Security and is risk focused, understanding the bigger picture, delivering secure business objectives through a grasp of broad industry trends and new technologies.
Jon holds numerous industry recognised cyber security certifications including CISSP, CISM, C|CISO, CEH, CHFI and MBCI. Jon also has a Master's Degree (with Distinction) in Cyber Security and currently working on his PhD in a cyber security related subject. Jon is a regular speaker at global cyber security events, working with Cyber Security legends such as Kevin Mitnick, and through his extensive knowledge and passion, is able to address common cyber security concerns.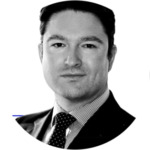 James Hughes, VP of Sales Engineering, Rubrik
James Hughes is VP of Sales Engineering at Rubrik and formerly a field CTO focusing on our global enterprises. James joins us from Schroders where he was Global Head of Infrastructure & Shared Services Technology.  As a technology executive, he was responsible for their complete infrastructure transformation, building the global team, changing the operating models, leading DevOps & Agile, cloud adoption, automation and building a code-driven infrastructure. There he changed the user experience & perception of technology by building a platform which allowed global users to work from anywhere. Coupled with this were new channels to get insight & data, get new technology and support adopting a more Amazon & Apple approach to tech, rather than traditional financial services.  Previously he was Head of Production Services at Premium Credit, VP of Infrastructure at PIMCO and Head of Central IT for Investec Bank Plc.
He is a Chartered Information Technology Professional with the British Computer Society and board member of various governance & standards bodies.