The shift to mobile is well on its way. Mobile has already overtaken TV in users' daily screen time. US users now spend 223 minutes on their phones — over half an hour longer than they do on TV. Consumers are also using their mobile devices more to shop. Last year's Thanksgiving sale season was testament of this as phones drove 36.7% of all e-commerce sales.
As a business, you have very little choice but to cope with this shift and increase your mobile presence if you want to thrive. If you haven't considered coming out with your own mobile app then it's high time you do so. But, understandably, creating your own mobile app can be challenging especially if you're a smaller operation. Developing native apps from scratch requires expertise that not all companies have.
This is why many small ventures opt to just optimise existing websites and make them mobile-friendly. However, users now prefer to complete transactions through apps rather than on browsers. You'd only stand to lose customers and sales should you continue putting off your own app's development.
Fortunately, self-service and no-code solutions like Appy Pie have emerged to allow non-technical users to build their own fully-functional apps. Appy Pie lets you conceptualise and create your own app. The service lets you easily integrate functionalities such as ecommerce, in-app purchases, and social media integrations that are core to most commercial apps. The resulting app can be deployed as an iOS, Android, or web app. This "build-once, deploy-many" approach saves time and effort.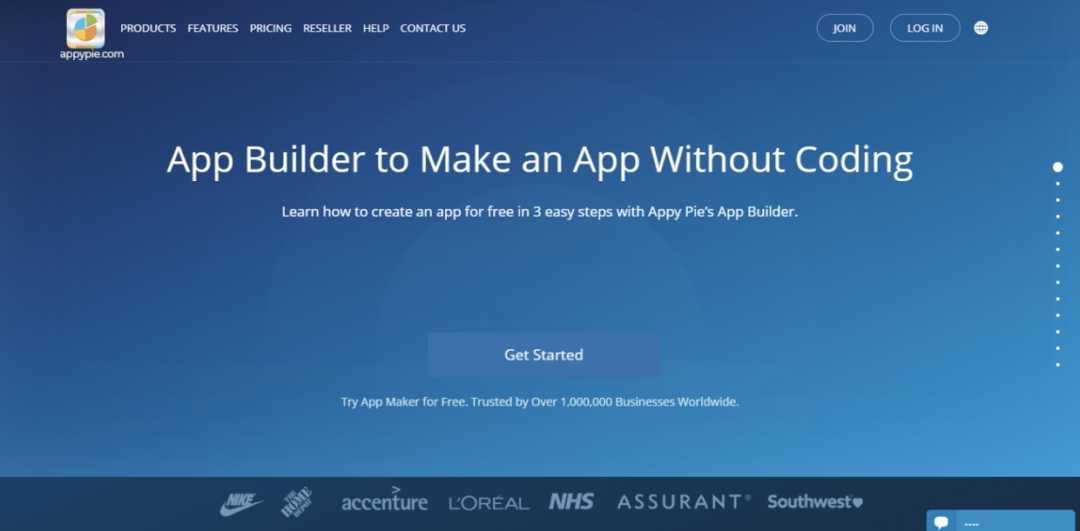 "Everyone's shifting to mobile. Businesses, even small to medium-sized enterprises, must be ready for this shift. Sadly, app development remains inaccessible to these companies, especially non-tech ventures. This is where we want to help. Our platform provides the means for you to create and customize your own mobile apps, without having to code from scratch," Appy Pie CEO Abhinav Girdhar shares.
Now that such resources are available, you have fewer reasons not to embark on your mobile journey. Here's how you can use such a service to finally bring your app to fruition and take advantage of the market's shift to mobile.
Define your goal
Before you start tinkering with self-service app builders, have a strategy first. Know what business or marketing goals do you want to achieve with your mobile effort. Is it to generate leads or sell directly from within the app? Knowing this will define the purpose of your app and consequently the user experience that your app needs to offer.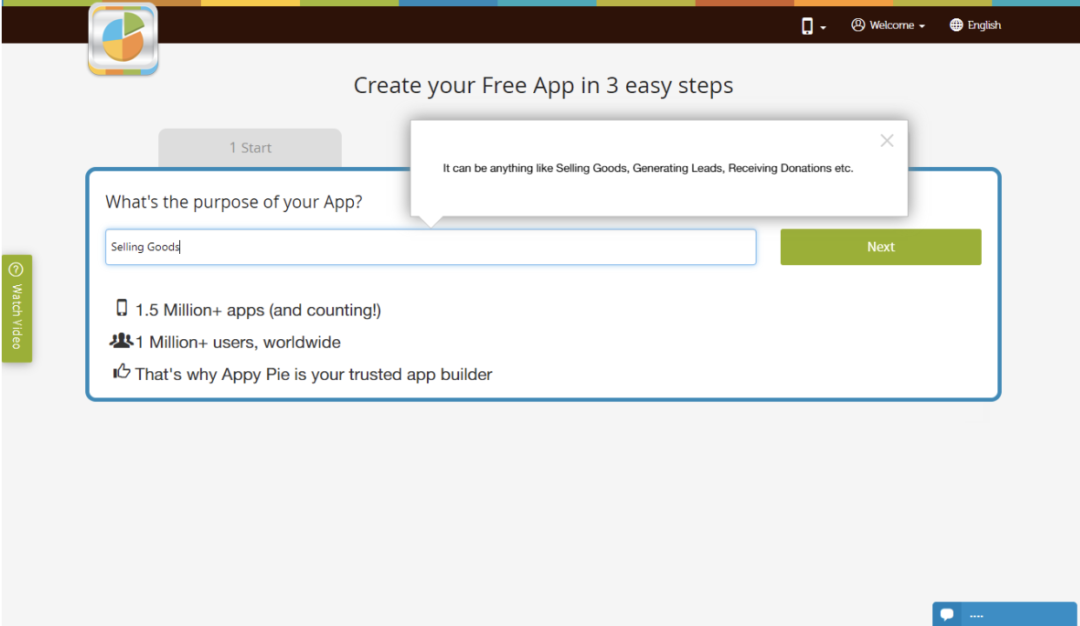 Check out other apps from companies in your industry including your competitors. By knowing what features they have and the user experiences that they provide, you can find out their apps' weaknesses. You can build upon these to make your own app better than the competition.
Pick your app's features
Put yourself in your users' shoes and think about the kind of journey you'd likely to go through to successfully reach the intended goal. This will help you narrow down the features that you'd like to put in.
With the app builder, all you have to do is to add, enable, and set the parameters for each of these features. Appy Pie, for instance, even makes the process easy by providing wizards and step-by-step onboarding to guide you through the process.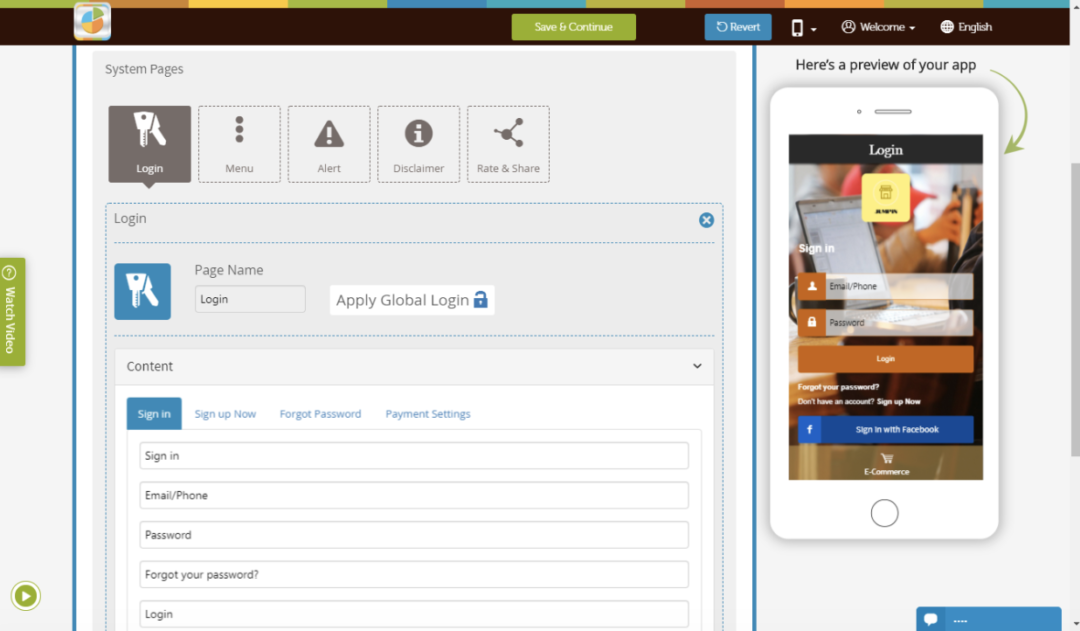 App builders also already provide the fundamental functionalities found in most apps like logins, forms, menus, alerts, and contact forms. It's also possible to add ecommerce functionalities including product pages, in-app purchasing, and loyalty points. Appy Pie even features more advanced functionalities such as chatbots, donations, scheduling, and other third-party integrations (if you're really into chatbots, be on the lookout for Appy Pie's new chatbot builder).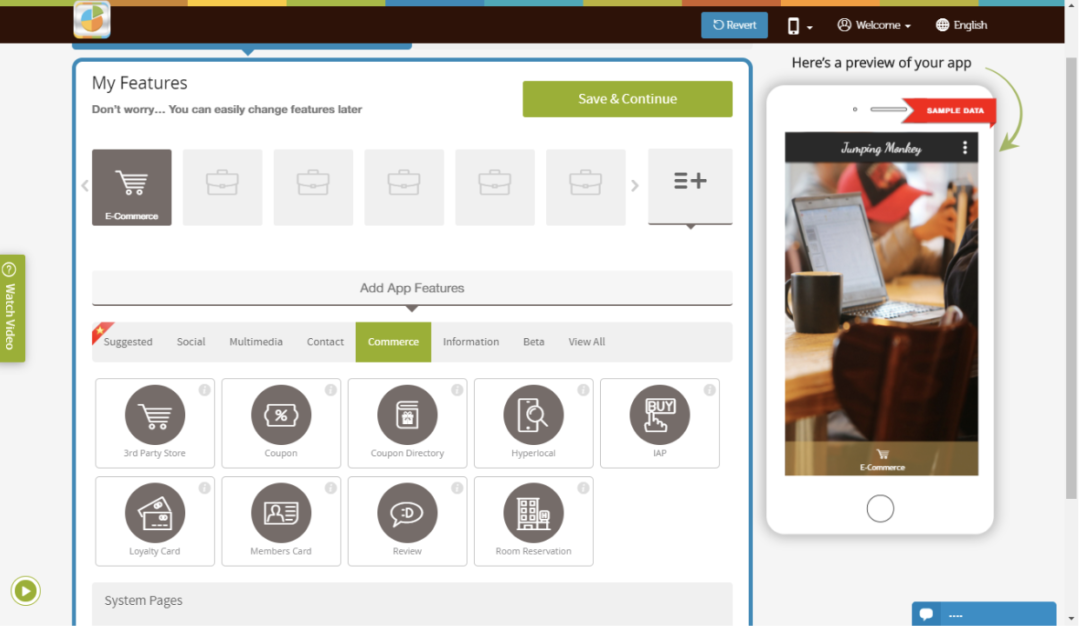 Customise the look
Branding is a key part of mobile app design. While app builders can provide the basic look and feel for your app, it would be better if you can make your app truly your own. Take the time to customize the graphical elements and even the layout of your app.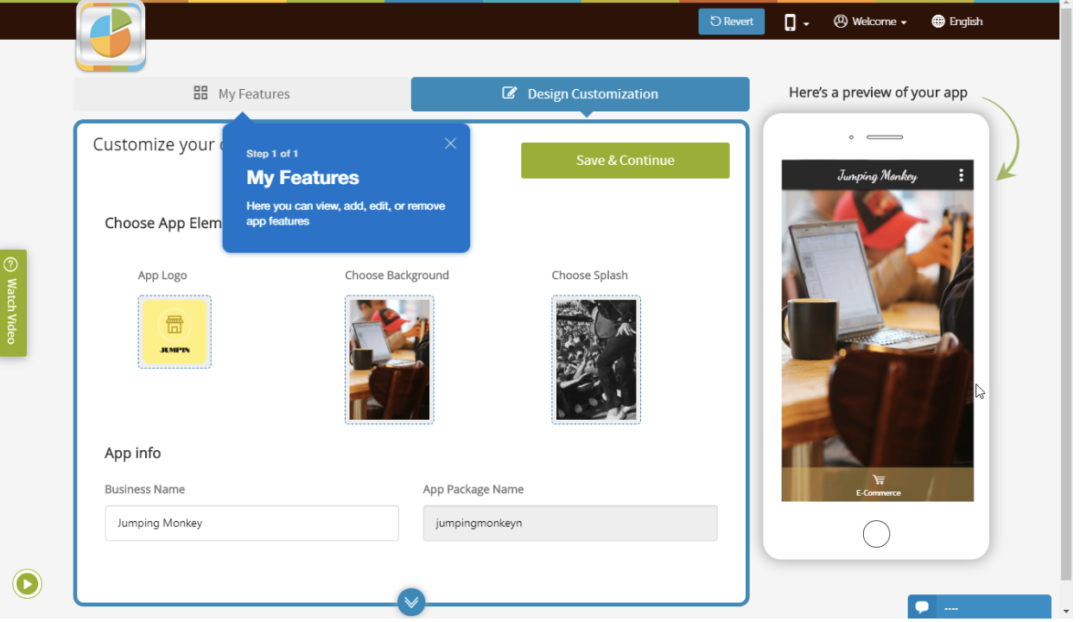 Appy Pie allows you to apply your branding and image to your app. You can use your own design language, import your logo, and even select the typefaces and colours that are consistent with your real-life branding. You can also tweak the layout of content and navigational elements to ensure that your app will be easy to use.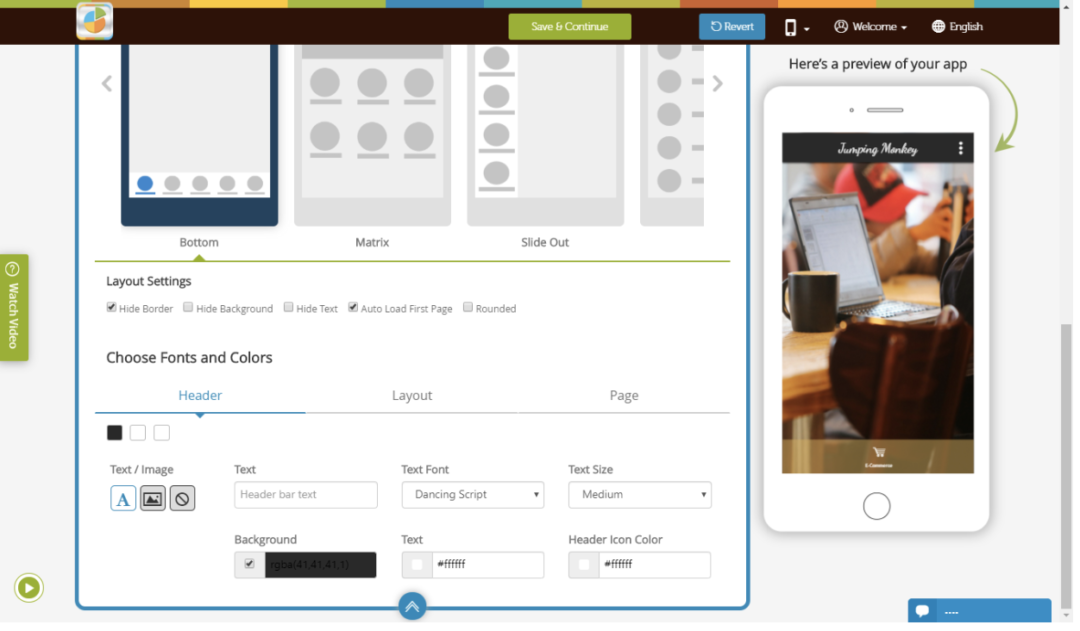 Choose your scale
Appy Pie is free-to-use and only charges you once you are ready to publish your app. Pick a subscription plan that fits your goals and your budget.
The service offers three subscription levels – a Basic plan that provides web app and Android publishing with 5,000 push notifications a month, a Gold plan that adds iOS support and 10,000 push notifications monthly, and a Platinum plan that includes 25,000 push notifications, allows for white labelling, and access to all of Appy Pie's support channels.
Maintain your digital presence
It's still important to keep in mind that, while app builders can accelerate your mobile presence, you mustn't lose sight of the goals you've set out to do. You still have to navigate the business end of things by marketing your app, tracking its performance in relation to your goals, and tweak and fine tune it if necessary.
The mobile space is only bound to get even more competitive. At least you can now worry less about the technical barriers to app development so that you can focus more on implementing your mobile strategy.