Artificial intelligence in marketing is part of a long list of traditional departments being shaken up by technology, in this case, AI. Technology is not only disrupting entire industries, but it is also changing the dynamics of departments.
Think about how radical the change has been in advertising and marketing, portrayed in the 1960s by the hit TV show, Mad Men, compared to today, for example. The landscape has shifted from the physical to the digital and marketing, like many other disciplines, has had to adapt to this shift; reaching customers via different platforms with different means. The message has also changed and in today's world, personalisation is king.
Below, three industry experts examine how AI marketing technology is disrupting both B2B and B2C sectors, changing traditional roles and functions, and championing collaboration.
---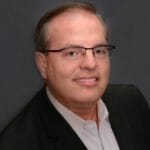 1. Kevin Sterneckert, chief marketing officer, Symphony RetailAI
---
How can AI and ML automate the personalisation process?
AI/ML are well suited to deliver personalisation. In truth, personalisation at scale is impossible without AI/ML – by nature, these capabilities curate specific needs and wants for each individual target. AI/ML can determine a recommended offer as a starting point and through learning cycles can improve the personalised offer. The path to success for each target will vary and the result is a unique offer; as the machine learns, the best offer can be achieved for each individual target.
How can deep learning solutions enable marketers to access big data, for the most targeted marketing possible?
Learning systems improve as the quantity and quality of data increases. These systems examine events and work to understand causality. Furthermore, learning systems are trained to predict future events based on the signals found within big data. Learning systems that are built to scale are designed to handle massive amounts of data and can leverage that data to understand insights and causality that most human analysts cannot or will not see. The most intimate insights are often those that require complex connections across several types of data. These complex connections represent opportunities to communicate and extend offers for highly successful targeted marketing.
---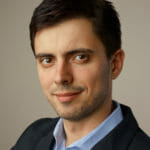 2. Oleg Rogynskyy, founder and CEO, People.ai
---
How is AI being used by organisations to align sales and marketing target the same accounts?
The alignment of sales and marketing teams is critical to ensure a successful account-based marketing strategy. A recent report from Sirius Decisions found that organisations with alignment between sales and marketing operations achieves 24% faster growth and 27% faster profit growth.
Sales and marketing teams are now able to get real-time insights into customer's behavioural patterns through technologies such as AI and machine learning. Getting to know the customers better by understanding personas, goals, pain points and where they are in their buying journey ultimately enables go to market teams to work in unison to improve experiences. With deeper insight into their customers and better alignment thanks to clean data, they can make sure all engagements with customers and prospects are relevant, personalised and consistent.
How are AI and data-driven campaigns changing sales and marketing?

James Isilay, CEO of Cognism, shares his insights on how marketing and sales is being changed by AI and data. Read here
How is AI being used to determine buying coalitions by marketers?
The first step is to identify what is meant by a 'buying coalition'. A buying coalition more accurately reflects the temporary alliance of distinct personas that are assembled to make a purchasing decision. Before, organisations don't have automated contact creation, and it is only available in the sales reps mind. Now, organisations are able to more accurately target the right buyers at the right time.
By applying AI to CRM data, organisations are able to create full contacts for all potential buyers engaged in the decision-making process by capturing relevant activity and associating with the correct opportunity. AI can then track all touch points with various opportunity contacts, analyse how they were engaged and who was engaged before and after them to show both the optimal number of buyers needed to close a deal and also how to sequence and communicate to these buyers in order to build a strategic coalition. This can only be done once AI has mapped the CRM data to the correct opportunity. We're able to do this with our own persona-driven analysis as well.
AI tool helps marketers knock down antiquated assumptions about customers

It's all about the customer. Artificial intelligence-led tools are now helping business know their customers like never before. Read here
How can AI track sentiment to marketing campaigns?
By using AI and more specifically, sentiment analysis, companies can monitor what people say about their brand and based on that insight, deliver what consumers want to see. Traditional metrics are quantity-focused; number of views, clicks, comments, shares, etc. Sentiment analysis, however, goes beyond demographics to the quality of the interactions between the public and your brand.
Using AI and machine learning, businesses can analyse the engagement with messages and other outputs to see the meaning behind the messages. This helps you understand what kind of reactions specific events or marketing campaigns have generated – either positive, negative, or neutral. Sentiment analysis can help to detect responses to campaigns, identify promoters and detractors, and focus on sub-segments of your market with even further segmentation. You can also proactively identify issues with the product or message and identify competitor mentions.
Based on this analysis, an organisation can rethink your entire strategy and personalise their marketing messages to cater to their target audience.
How email marketing is using AI

The use of personal emails exploded in the 1990s and quickly became a fast and alternative way to send information and messages around the world. With its popularity came a boom in email marketing, with cowboys initially selling people's data and trying to flog every type of product under the sun. Read here
Why should CMOs and CTOs work together?
A decade ago, chief marketing officers and chief technology officers didn't have much to say to one another. Modern CMOs own a ton of technology – called the rise of Shadow IT by some – but modern CTOs and CIOs are catching up and thus they need to collaborate together to make sure their AI strategy is aligned on both growth, security and scalability. We've since witnessed a series of interconnected revolutions in internet, mobile, media, cloud infrastructure, security, and consumer buying behaviours that have disrupted the corporate landscape.
Modern sales is a team sport and with increasing complexity of enterprise, there is less margin for error. They need to learn from each other's wins and losses more effectively, in real-time, and without information overload. When you capture, analyse and provide such insights to the sales team, everybody learns, and deals are accelerated.
How can a CTO use AI to improve user/customer experience?
Customer experience is the root of digital transformation. With massive growths in data, comes opportunity to utilise the data for machine learning and AI that can improve everyday experiences for customers. Back in 2011, Gartner predicted that by 2020, 85% of customer relationships will be managed without human interaction.
AI and machine learning can, and already is playing an integral role in the collection of data to track UX and CX, learn from the information and provide actionable insights from large reservoirs of data which will otherwise go unused.
---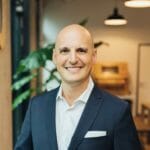 3. Marcel Hollerbach, co-founder and CMO of Productsup
---
How AI is being used in brick and mortar stores to make them more visible and sophisticated to consumers?
High Street stores are just starting to use AI to improve customer experience. With online sales growing rapidly, they need to innovate to increase foot traffic. They need to create compelling experiences, so that customers keep coming back.
For example, Olay's AI-powered Skin Advisor helps customers find the perfect skin care routine based on a selfie, whilst North Face uses IBM Watson's capabilities to help customers identify the most suitable jacket, based on variables such as gender or weather.
Westfield shopping centre recently launched a 'Trending Store' which stocks the most popular items based on real-time social media data. The store opened last month and it serves as an example of how AI can drive innovative and tailored experiences for in-store customers.
AI can be used in-store to help customers locate products, answer questions or make recommendations. For that to work, one needs high-quality product data. Consumers have less and less time, so they are looking for a convenient shopping experience.
At the same time, they want to feel connected to brands and they also see shopping as a social experience, so AI-powered personalisation is key.
---
Related articles
AI predictions: how AI is transforming five key industries
The beginning of the road for AI in finance, the best is yet to come
The CTO view on AI: business critical or hype monster?
A guide to artificial intelligence in enterprise: Is it right for your business?
What is AI? A simple guide to machine learning, neural networks, deep learning and random forests! 
Data science cowboys are exacerbating the AI and analytics challenge
---