In late March, the Office of National Statistics (ONS) revealed that 1.5 million jobs in England are at high risk of automation in the future – equivalent to 7.4% of all jobs in the UK. Far from a distant challenge, automation is already significantly embedded within UK society – from self-checkouts to online chatbots – changing the nature of work for UK businesses and their employees.
However, the impact of AI is not about replacement, but rather a displacement of jobs, a process which will take time and not happen overnight. Data shows that automation is actually causing a fundamental shift in the makeup of the UK's labour market, giving employees more freedom to engage in tasks that require a distinctly human skill set.
ONS statistics show that while the overall number of jobs in the UK has increased, the majority are in occupations with a low or medium risk of automation, demonstrating that the labour market appears to be adapting and shifting towards jobs that require more complex and less routine skills.
The rise of automation
New technologies are reshaping the future of the workplace by allowing the automation of manual tasks in operations and processes that require rote learning with algorithms or robots. These tasks are often susceptible to human error, and so automation can help to improve the accuracy and efficiency of many business operations. This is only one aspect of the ongoing digitalisation that the UK workplace is currently undergoing.
Thank God it's Monday: Can automation really make us love our jobs again?

In an exclusive interview with Information Age, Arjen van Berkum, COO of Another Monday, explains why robotic process automation doesn't have to mean redundancies. For him, automation is about changing the nature of work; he thinks automation can even make people look forward to Monday as much as they do to Friday
From HR departments to accounting and finance, automation is already having a profound effect on the modern workplace. For example, automated candidate attraction tools, compliance processes and providing quicker customer support are just some of the ways in which automation is freeing up employee time by taking over time-consuming and mundane tasks and allowing employees to work on the more strategic, creative and value-adding tasks.
Technical expertise
Perhaps the most obvious change brought about by automation is an increase in technology-focused jobs, opening the market for new professionals specialising in increasingly in-demand areas, such as cognitive computing, blockchain, virtual reality, IoT and cyber-security.
In financial services, for example, we have seen the introduction of digital only, app-based banking. Such apps are designed, built and maintained by a raft of highly skilled technology experts while reducing the need for face-to-face customer support.
This pattern is true across nearly all sectors; while manual tasks will be automated, new jobs will be created to design, maintain and utilise that very automation.
Blending human intelligence with automation
But the future workforce will not only be experts in technology. While automation can improve or replace a wide variety of tasks, it will not benefit areas of business that require creativity and critical thinking, shifting the balance of human work towards more strategic, innovative and customer-focused tasks, which can complement and add value to automated services.
As these tasks are promoted, the rise of automation has forced a gradual shift in the types of skills required for the future of the workplace – perhaps the biggest of which is the increased importance that soft skills, such as communication and creative thinking now hold within businesses.
UiPath: RPA and the job destruction myth

Guy Kirkwood, Chief Evangelist, at RPA company UiPath: "One of the big myths of automation is that it replaces jobs, it doesn't. Most organisations go into automation because they want to reduce head count, that's what they base their business case on and they are all wrong, that doesn't happen."
Our recent research identified that strategic planning, problem-solving, interpersonal and communication skills were the most in-demand soft skills. While these might once have been overlooked and undervalued, employers can no longer afford to ignore the growing need for employees with the necessary soft skills to help lead businesses in the digital future.
With the tide of automation looming large, employers are now recognising the importance of soft-skills and the need to hire people who have both a technical and softer skillset. Only by doing so can they couple the process and policy changes of digitisation with the human passion, creativity and innovation necessary for business success. Ultimately, businesses need employees who can take the initiative to lead and motivate a team, collaborate with people both internally and externally, and adapt and react to changing circumstances, whether they be macroeconomic or business-specific.
Adapting to the future of the workplace
Achieving this fine balance is not easy, and increasing digitalisation continues to worry business leaders across the country. Our 2019 Salary Guide revealed that over half (53%) of CEOs admit they can't find candidates with the necessary skills to help them navigate an increasingly digitalised business landscape.
In order to cope with automation, and with the current job market leading to competitive skill sets to be in short supply, business leaders will need to refocus their attention on the characteristics they value most in their prospective employees and ensure that their recruitment and retention strategies are aligned to their goals.
Why we need cobots (collaboration-robots) in our lives

Chris Pope, VP Innovation, ServiceNow, discusses collaboration-robots (cobots) and how they are impacting the employee experience within the workplace
Often, where specialised technical knowledge is required, interim professionals with extensive skills in these areas can be found pursuing more flexible career options. Therefore, it is vital that employers have a flexible staffing strategy in place: creating a mix of permanent employees and highly skilled temporary professionals to enable them to plug their skill gaps while at the same time provide the opportunity to upskill existing staff.
Automation is fundamentally changing the future of the workplace, posing significant challenges to businesses looking to attract employees with the right skills to optimise technological innovation. In this environment, faster hiring times, competitive employee packages, and flexible recruitment strategies will be crucial for businesses looking for top talent.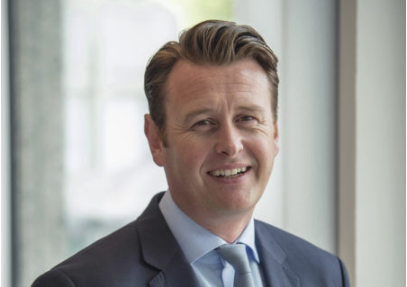 Written by Matt Weston, Managing Director of Robert Half UK
Nominations are OPEN for the Tech Leaders Awards, organised by Information Age and taking place on 12th September 2019 at the Royal Lancaster, London. Categories include CIO of the Year, CTO of the Year, Digital Leader of the Year and Security Leader of the Year. Recognise and reward excellence in the tech industry by submitting a nomination today