This implementation is expected to guarantee the decentralisation of the various services involved in travels and tours while empowering the locals who will play a significant role in sustaining the industry's integrity.
Industry setbacks and limitations
The travel industry in its current state is dominated by large travel companies that operate by proxy, offering secondary services as far as trips planning is concerned.
These companies implement scale strategies to create sophisticated networks, affording them the opportunity to give customers a false sense of variety and reality. Unfortunately, this is a practice that will not stand the test of time.
As a matter of fact, the travelers, especially millennials are becoming more and more aware of these biases and manipulations.
Due to the above-identified inconsistencies, online booking platforms that have been responsible for the significant expansion experienced in the industry are beginning to lose popularity.
Travelers now prefer to get recommendations from people they know or can identify with physically. In 2016, 34% of millennials planned their trips through travel agents, this is a significant step up from the 19% from 2011.
While those who stick to surfing the web visit an average of 28 different websites in 76 online sessions over a period of 53 days. This reveals the extent of distrust in systems that work by proxy, and reliance on the secondary information.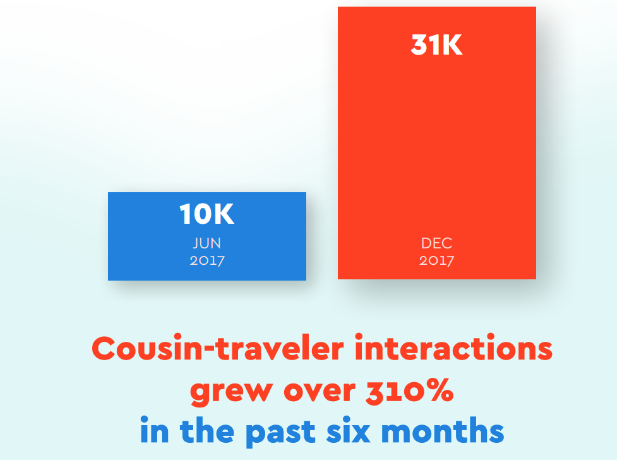 A friend in every city
By directly connecting travelers with locals, Cool Cousin is out to restore confidence and effective service delivery in the travel industry. The decentralised blockchain technology empowers members of the Cool Cousin platform, called Cousins to interact directly.
These interactions involve locals within a travel destination who offer to render specific service at given prices. These services involve the provision of real-time authentic information about locations, and also the delivery of other concierge-like services to travelers.
In its simplest form, the Cool Cousin arrangement is like having a friend in every city, but this time, friends with mutual benefits. Travelers can be assured of authentic information and indigenous services, while the locals who provide these services can be assured of adequate compensation.
The subject of guaranteed services and compensation stems from blockchain qualities that ensure that information passed across are transparent, immutable and tamperproof.
Therefore, locals can be held responsible for the information that they provide. On the other hand, the implementation of an Ethereum based smart contract guarantees that payments for services provided cannot be manipulated. This is powered by the underlying token, CUZ of the Cool Cousin platform.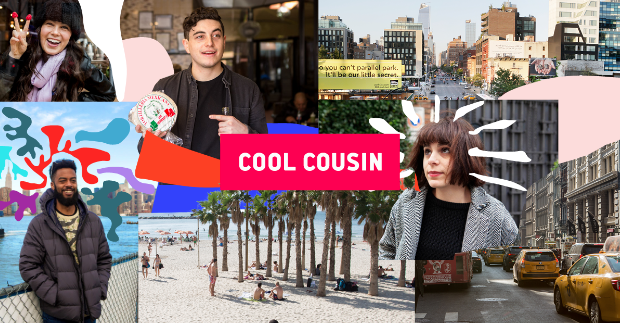 A reassuring technology
The Cool project is not a new concept at all, it will run on an established online platform with an existing user base of over 500,000 members and over 1,000 cousins in 70 cities across the globe. A
s the company develops its blockchain platform which stands as the first of its kind in the travel industry, Cool Cousin is embarking on a token sale. The sale is expected to raise 15,000 ETH for the purpose of this development.
Having a reliable ally at the other end of a traveler's journey is one of the most comforting experiences. It generates an assured feeling and instills the kind of confidence that will afford travelers the luxury of focusing on the actual purpose of their trips.
The revenue generation opportunity that it affords users further drives home the essence of blockchain technology and the benefits that it offers humankind.
Related Topics