The pace of technology innovation is accelerating at an almost exponential rate, making business transformation programmes vital. As a result, decisions about which technology projects to allocate to your in-house data teams and which to seek input from third party vendors or consultants on, are more crucial than ever in DataOps. In fact, your competitive edge could depend upon them.
Compounding the intricacy of the buy versus build debate is the growing need for effectual DataOps during a time of such fast transformation. Data generated by businesses is vaster than ever as a result of digital-first policies and connected devices. However, extracting actionable insight from such diverse, rapidly changing data sets often proves difficult. DataOps, the set of best practices that improve the coordination between data science and operations, is therefore a critical discipline for businesses seeking to thrive in a world where real-time business intelligence is a competitive must.
Below, we take a look at the build or buy debate in reference to DataOps; considering the pros and cons on each side so that businesses can get a better understanding around the way to implement effective DataOps.
DataOps: getting data right for DevOps

DataOps is an emerging methodology that combines DevOps with data scientists and data engineers to support development. Read here
The reality of DataOps
DataOps has emerged at a time of fast-paced innovation to facilitate data management workflow, analytics and artificial intelligence. It's core aim is to assist DevOps in allowing businesses to provide new features to end users with increasingly high consumer demands; while also ensuring a short time-to-market occurs. DataOps involves bringing all data points in an organisation together to provide a better understanding of how a business can operate with greater efficiency. This means significant decisions must be made from the top down to put in place restructuring, moving away from established areas of data analytics.
Data is stupid, that's why good data needs a psychologist

Information Age spoke to a psychologist working with data? It seems like an odd mix, but not when we can apply a psychological approach to use data to nudge people within an organisation into changing behavior. Read here
DataOps incorporates numerous solutions, including orchestration tools and data engineering platforms, as well as data science platforms and data warehousing automation. Some DataOps solutions are built by in-house teams, but others can be bought from external vendors. Another method to consider is buying a solution and orchestrating the flow of code and data through using the analytical tools and data engineers in-house, in tandem with the advice of external experts.
The nature of the problem
Prior to making decisions about build or buy, business leaders must test the market so as to consider a design thinking approach before building. This allows resources to be conserved and energy to be focused on building only where such development is necessary. If the solution is unrelated to your company's central value proposition, or won't affect revenue growth directly, then there's no need to allocate time and resources on the building of a bespoke DataOps solution in-house. It is only wise to do so if your business is large enough to distribute the cost of the construction and maintenance across a large number of clients.
If looking for a solution to support revenue generation directly, then building a DataOps solutions yourself in-house might be the best route to take; owning the technology is an advantage if the solution is intrinsically linked to your company's USP.
Working with third-party vendors and experts can be helpful as they bring an outsider's viewpoint to the mix; highlighting problems you may have been unaware of, and bringing experiences-based strategies and processes to your business that you could otherwise have lacked.
Time is of the essence
The shorter your time to market, the faster your growth in market share can be; representing a clear advantage over competitors. Though in-house solutions are bespoke to a particular business, they require the dedication of months of resource towards building, testing and deployment. Smaller companies are therefore less free to allocate such resource for lengthy periods of time. Consequently, collaborating with third-party experts can be an advantage, since they are able to lay out a plan for implementing a solution that delivers at speed yet maintains quality. They can also provide project management and oversee any communication with other parties; meaning you need not commit more resource to the project than you can afford.
The importance of third-party validation for cyber solutions

The cyber security market has become fragmented and complex. Thanks to aggressive marketing, it's hard to know what to believe. Both enterprises and vendors require third-party validation. Read here
As well as this, big in-house projects tend to be delayed due to unexpected issues that appear when constructing a customised solution for the first time. Before deciding to build a DataOps solution in-house, you must consider the time to market and if this timeframe works for your business.
If you do outsource your DataOps build, you will free up time and resource for your business' core output. Vendors can also provide their core technology as an off-the-shelf solution and work closely with clients to customise the solution to any specific needs. Consequently, functionality can be brought in when and where it is needed, and integration is easier and quicker.
Managed services are also useful when there are short term growth goals and ROI demands. In such fast-paced situations, in-house systems risk becoming obsolete before the completion of the project.
Making the final decision
DataOps is ultimately less about the build versus buy dichotomy, but instead a build, buy, rent, or a combination of each. Regardless of whether you choose to build or buy, your final product must stem from an understanding of the connected nature of data engineering, data management, data quality and data security. DataOps can therefore be viewed as a methodology using ongoing automated orchestration, testing and reporting to communicate within an organisation.
The effective implementation of DataOps requires distinct changes at many levels within a business, whether the solution is built or bought. Considering the above questions can aid you with making the best decision for your business and help you to empower your organisation towards a more efficient use of data and analytics.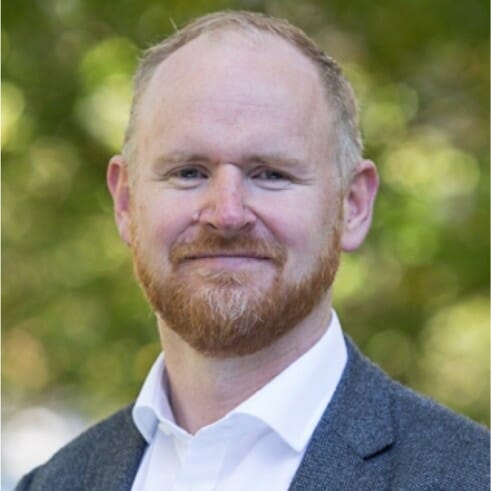 [emailsignup]