If Lewis Carol, had been an analyst specialising in digital transformation, he may well have offered this advice to a company: "Begin at the beginning."  It seems those would have been wise words, because according to a new survey from Celonis, no less than 45% of c-suite executives admit they do not know where to start when developing their transformation strategy.
The Celonis report also found that 44% of senior leaders believe their business transformation has been a waste of time and no less than 58% of business leaders admit that frontline employees are only involved in transformation initiatives because middle management or consultants tell them which changes to make.There is one respect, however, in which the words of Lewis Carol wouldn't quite stack up.  Because to complete the quote from above: "Begin at the beginning, and go on till you come to the end: then stop."
Seeing through the BS: when is digital transformation just a PR or marketing exercise?

Digital transformation, is it all it's hyped up to be? Or, has the term been hijacked by PR and marketers?
Digital transformation, by contrast never actually stops, there is no ending.  Only in a world which you view through some kind of looking glass does it ever end, after-all technology does not stop changing.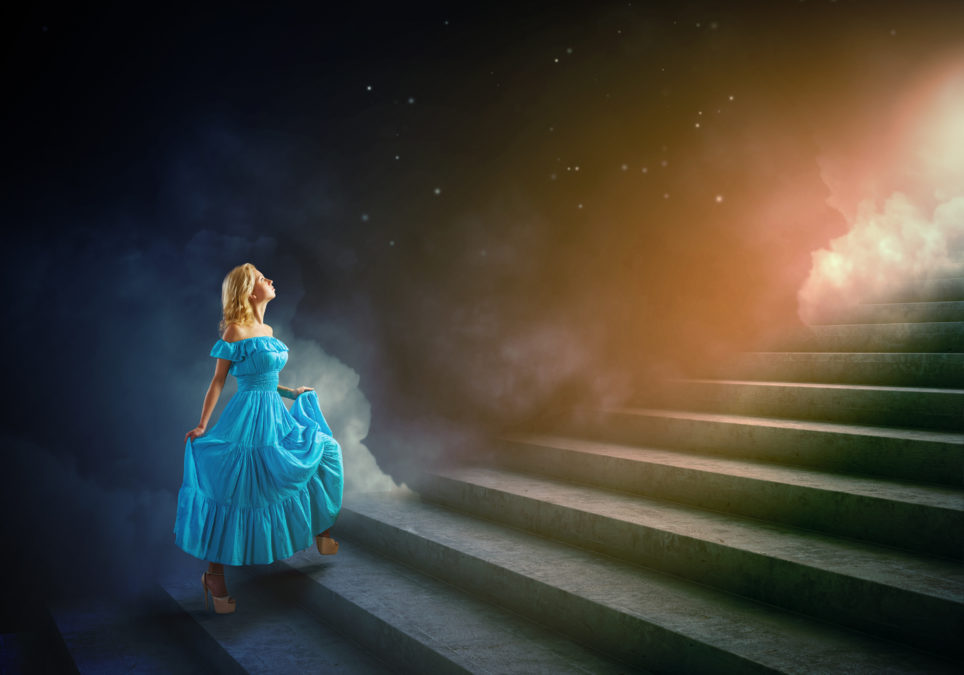 That is not same thing, however, as saying that a digital business transformation process should begin without a clear idea of where it is going.  Indeed, this is vital.  Unfortunately,  the Celonis study also found that most organisations are struggling with transformation initiatives because they are diving into execution before understanding what actually needs changing.
The research found that 39% of analysts are not basing their work on internal processes when executing the transformation strategy given to them by senior personnel. Celonis suggested that this highlights "that business leaders are investing in transformation initiatives because they think they should and not because they have identified a specific problem."
Why digital business transformation is like an onion?

Marco Ryan, a veteran in digital business transformation, likens this process to a digital onion, and compares the old way of doing things to the Parthenon. His ideas shed light on the true purpose and meaning of digital transformation
Businesses are also skipping square one, suggests the report, and are "still jumping straight into tactics."  It gave examples, AI, machine learning and automation. The survey found that 73% of C-suite say that these are areas that they want to maintain or increase investment in. In contrast, a fraction under a third of senior leaders state that they plan to invest more in getting better visibility of their processes. "But for those organisations, that want to increase their investment in AI and innovation," suggests Celonis, understanding their current processes first could help them to work out which technologies would be most beneficial to their business.
The report also found that a quarter of businesses spent over £500,000 on business transformation in the last year, but "organisations run the risk of incurring huge costs with no return if they simply don't know where to begin," warned Celonis.
Digital transformation and sprints: how Globant helps companies metaphorically eat an elephant

Globant's Rachel Armstrong tells Information Age how digital transformation needs sprints, and how this global company helps organisations work with customers to digitally transform.
"Transformation strategies will inevitably be part of every organisation's operations, because no business can avoid adapting to the latest industry and technological trends," commented Alexander Rinke, co-founder and co-CEO, Celonis. "However, they should be founded in concrete insights derived from processes that are actually happening within a company. Our research shows that too many businesses are rushing into costly initiatives that they do not necessarily even need to embark on. They are falling at the first hurdle; having a better understanding of inefficiencies in underlying business processes can help organisations invest wisely to provide the best possible service for their customers."
"From early stages in digital transformation to post transformation, organisations must understand how internal processes can shape their business strategy," added Jeremy Cox, principal analyst, Ovum. "Quantifying the business impact of existing or newly adapted processes, can help optimise the environment for customers. Ovum's annual global ICT Enterprise Insights research based on around 5000 enterprises reveals a consistent picture of struggle, as industry by industry around 80% have made little progress. While there are many reasons for this difficulty, a forensic examination on how work gets done, aided by intelligent process mining technology, would help quantify the consequences and drive consensus on what must change."
Related Topics