What is the career path from being a junior developer through to being chief technology officer of a British unicorn such as a Hopin or Starling Bank? We talk to recruitment experts and those that have climbed the CTO career ladder
For those starting out their career in IT, it's always useful to have an idea of just where it could take you. For many, the ultimate career path will be to a chief technology officer (CTO) post.
There is, says Andy Wadsworth, director at recruiter The Bridge, part of Morson Group, no specific CTO career path. "It's more about having the right combination of skills, experience and drive than about milestones along the route," he says. "Each move should be based on gaining broad experience across a variety of environments, rather than on increased salary."
Mat Knutton, associate director at recruitment firm Robert Walters UK, says CTOs come from a variety of technical backgrounds including software engineering, IT Infrastructure and other related fields. "Most commonly, CTOs will have started out their career as a software engineer or software developer, before taking on roles with increasing responsibility. They will likely have experience leading teams across various technology disciplines."
Gareth Jehu is CTO at domain name management company Com Laude. He agrees that many CTOs have a technical background and will often hold a computer science degree, although he is also an example of a different route. "I studied geography at degree level," he says. "My introduction to the world of IT was through a user acceptance and data capture programme for a geographical information system at a Welsh utility organisation, and from there I spent time in a range of project, product management and IT leadership roles." He joined his current company as technical director, before taking on the CTO post.
Jaco Vermeulen, CTO at BML Digital, also took an unconventional route, initially studying medicine and then marketing. "I found myself designing and delivering technology capabilities and business change to modernise a B2B automotive production and distribution company," he says. "I subsequently gained an MBA in technology management, followed by consulting roles focused on business-driven enterprise architecture before specialising as a private equity portfolio CTO/CIO. And I am far from the most unusual CIO or CTO, in terms of my employment history."
>See also: How to answer top tech interview questions
Becoming a CTO in a start-up
One possible route, though, is to become a CTO in a smaller organisation before moving to a larger business. "A CTO in a start-up or smaller organisation should be prepared to be all things to all people – you'll likely enjoy a seat on the board and a strong voice in the strategic direction of the company," says Lily Haake, head of practice at recruiter Harvey Nash.
"To reach CTO in a larger organisation, leaders need to be able to demonstrate complex, enterprise-wide technology leadership experience," says Haake. "They may need to demonstrate experience in the simplification of complex legacy technology estates, or the introduction of new technology products to modernise a business' offering. Stakeholder management and influencing skills across different business units, geographies and cultures will be important."
There are notable differences in the role when working for a smaller organisation.
"The emphasis in a smaller organisation, and especially a start-up, is to be ready to sell futures and understand the 'fake it 'til you make it' philosophy," says Mark Kedgley, CTO at software security firm Netwrix. "In a more mature and larger organisation, the issues are going to be different. You will have a legacy of technology and customers and maintain this while the organisation evolves into its next version."
Becoming a CTO in a larger company
The key for any ambitious CTO is to deliver, adds Jonathan Rosenberg, CTO at Five9. "How one delivers is obviously different in a large company compared to a smaller one," he says. "A small company CTO is almost always very hands-on and knows the code and all of the engineers working on it. Successful delivery of company product, and seeing it evolve in the face of growing customer usage, is a must-have experience. For a larger company, the role will often split into these different archetypes."
Successful CTOs will need a range of skills, including technical but also business attributes. "The ability to advise and steer the technology strategy that is right for the business in the current and changing market conditions is crucial," says Ryan Sheldrake, field CTO, EMEA, at cloud security firm Lacework. "Spending and investing wisely and in a timely manner is one of the more finessed parts of being a successful CTO."
>See also: The highest average tech job salaries in the UK revealed
Career path to CTO
Haake says feedback for unsuccessful candidates often revolves around a lack of either commercial and leadership skills or technical qualities. "To achieve a promotion to this level, you need both," she says. "For most of the CTO assignments we deliver, a solid knowledge base in software engineering, technical, product and enterprise architecture is required, as well as knowledge of cloud technologies and information security. From a leadership perspective, candidates need excellent influencing skills, strategic thinking, commercial management skills, and the gravitas to convey a vision and motivate a team."
There are ways in which individuals can help themselves stand out. "One of the critical things I did that really helped me develop into a CTO was to have an external mentor who was already a CTO," says Mark Benson, CTO at Logicalis UKI. "This allowed me to understand what I needed to do to raise my profile, from blogging to hosting a podcast and presenting at events. Do something that will make a difference and don't be afraid to fail. You don't get things right every time and that is fine as we learn from our mistakes."
Case study: Meri Williams, CTO Pleo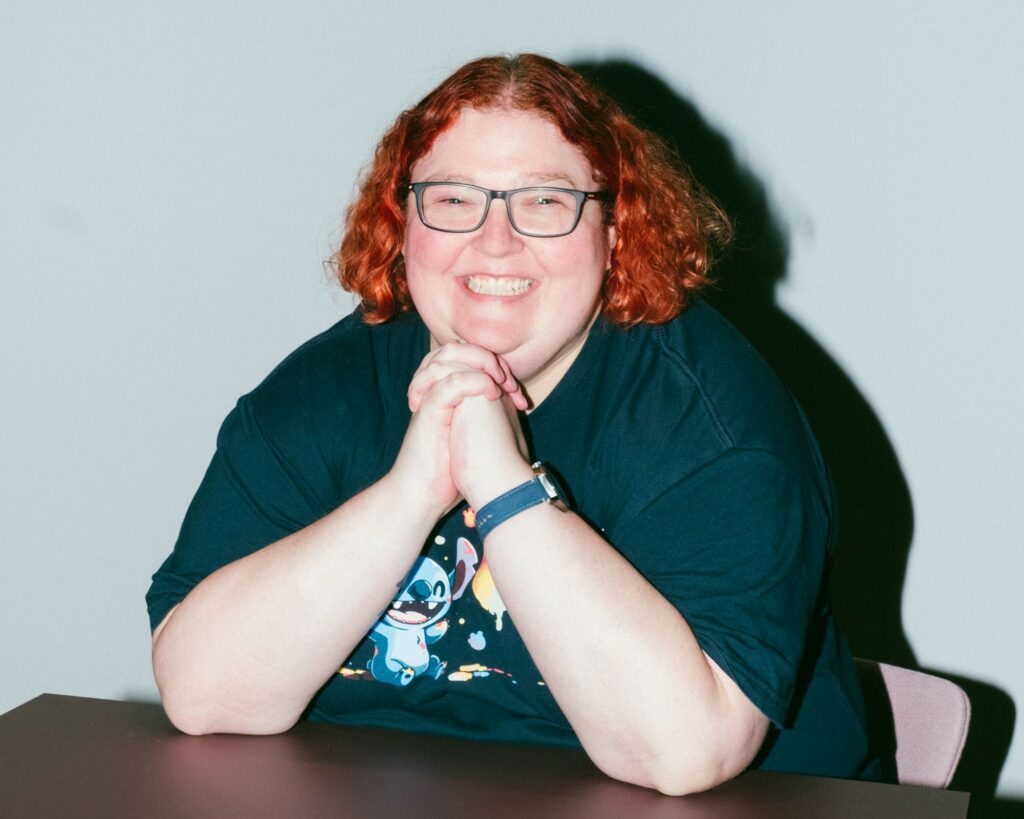 Meri Williams recently took on the position of CTO at business expenses platform Pleo, having previously performed the role at M&S, MOO, Monzo and Healx.
Her career started as an engineer with Procter & Gamble. "I quickly moved up to become a systems architect and was then promoted to lead P&G's Northern European operations for shared services, where I was responsible for a 300-person team," she says. "After P&G, I moved to Government Digital Service where I oversaw the development of its digital services of products and helped grow the team from 30 to 300 in around nine months."
She believes her early experiences with P&G gave her the skills base needed to become a CTO. "I also learned an incredible amount working with companies like Monzo, which were hyperscaling and looking to do things at a much quicker pace because of the rate at which they were growing," she says.
Her advice for anyone looking to become a CTO is to take on additional roles outside of the day job. "I sit on a number of advisory boards, which gives me great exposure to different people and new ways of thinking," she says. "It helps me to broaden my own perspective."
More on CTO career path
CTO salary – how much can you earn where? – How much you can earn as a CTO depends on the size of company you work for and where. But Information Age has gleaned what the average CTO salary is around the world
Essential skills for becoming a CTO – Essential skills for becoming a CTO go beyond being a JavaScript virtuoso or a Scrum Master. Soft skills such as being an encouraging manager and explaining solutions to the wider business are equally important. CTO coach Andy Skipper share his tips on how to take your career to the next level
What is the role of a CTO in a start-up? – The role of the chief technology officer (CTO) can be vital to the much needed innovation of any start-up. Here, we explore what this entails