The widespread digitisation across industries today means that many customer needs can no longer be addressed by traditional methods of delivering services. Businesses are being forced to rethink the way they deal with employee satisfaction, collaboration and productivity for today's digitised workspaces.
Barry Callebaut is one of the world's largest chocolate and cocoa producers. The Zurich-based company runs more than 50 production facilities worldwide and has annual sales of about €6 billion. Mobile and remote working is a major influence on Barry Callebaut's business globally.
More and more, its employees are in the field and need to generate and consume data from mobile devices through easy-to-use business applications. This is particularly seen in the company's direct sourcing of cocoa beans from Africa and Asia. Its direct sourcers visit small farmers in rural zones of countries like Côte d'Ivoire, collect data on them and carry out transactions from a smartphone.
>See also: What to do when it comes to cloud security?
Using SAP Hana Cloud, the company gathers all sorts of data from the farmers who supply cocoa beans from Africa and Asia. This data is then sent to SAP's data centres in Germany, which help Barry Callebaut to streamline its processes right from the farm to the factory.
As a B2B company, it needed to equip its workforce with the right collaboration tools in order to provide anytime, anywhere, any device real-time capabilities to its virtual teams across the globe. It wanted to move away from predominantly using email and cumbersome databases for collaboration and knowledge sharing, without compromising document security.
'Our aim is to become a digital workforce, and this was a step in that direction,' says Steven Vandamme, CIO at Barry Callebaut.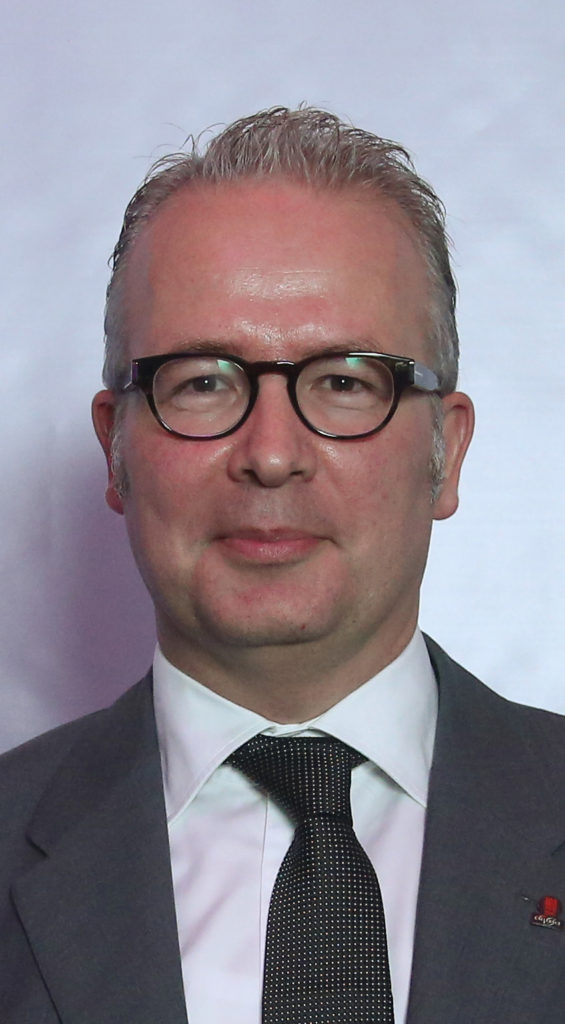 Always on
With Barry Callebaut's employees increasingly working remotely – at home, the airport or in hotel rooms – they wanted to be able to collaborate anywhere from any device.
The company needed a solution that would allow employees to access easy-to-use apps through laptops, smartphones or tablets, and be able to use them from any location. With this in mind, it was looking for a cloud- based collaboration platform to cover traditional email, calendar and instant messaging features, personal video conferencing, meeting room video conferencing and document sharing.
'We chose Google G Suite because we believed it was the best option on the market that suited our needs, balancing functionality and total cost of ownership, including recurring SaaS fees and ease of implementation,' says Vandamme.
>See also: Taking the IT departments pain away during cloud migration
Having been on an on-premise Lotus Notes collaboration platform for two decades, one of the biggest challenges facing Barry Callebaut was how to transition to cloud-based collaboration tools in an agile way.
This wouldn't be Barry Callebaut's first cloud deployment. During the past five years, it has adopted a cloud- first strategy for its remote workers, developing what it calls a 'digital workspace'.
On top of SAP Hana Cloud, existing cloud-based tools include Salesforce for its customer go-to-market processes for collaboration between customers, marketing, field sales, customer care and back-office staff.
The company has also introduced SAP's cloud-based human capital management (HCM) software, SuccessFactors, for HR and talent management. And its global travel expense management is held on Concur, another cloud platform.
The Google G Suite would be another pillar of the digital workspace Barry Callebaut was building. But despite the previous cloud deployments, Barry Callebaut had never attempted to deploy something like G Suite before.
'The prospect of migrating all of our employees across every location globally, backing up our existing email platform and changing our overall approach was tricky,' admits Vandamme.
'Additionally, as we had no prior knowledge of the technology – how to implement it or use it – we felt it was best to bring in outside help.'
Digital workplace
Barry Callebaut aims to create a digital workplace that will benefit employees and customers. For employees, it's about managing them in a better way and creating the flexibility they require. For customers, it's about developing a closer relationship by ensuring field workers have access to all the information they need when visiting them.
'Choosing Google G Suite enables us to do this, as well as leverage the superior features that Google has to offer, such as increased security, access to more business partners and applications like video conferencing,' says Vandamme.
>See also: IT environments require transformation to meet business needs
G Suite is Google's collection of cloud-based productivity and collaboration tools. It comprises Gmail, Hangouts, Calendar and Google+ for communication; Drive for storage; Docs, Sheets, Slides, Forms and Sites for collaboration; and an Admin panel and Vault for managing users and services.
Data and information is hosted in Google's data centres and synchronised to other data centres for backup purposes. In a one-year migration project, Barry Callebaut deployed G Suite to allow its 10,000 employees across more than 30 countries to work seamlessly as a unified team wherever they are based, including two locations in the UK.
To help the deployment of G Suite run smoothly, Barry Callebaut leveraged the experience and methodology of Capgemini, which had carried out similar deployments for other global companies.
Meanwhile, Google's ambassadors provided best practice tips for deployment and quality assurance.
Taking control
As a result of the migration to G Suite, mobile teams now have cross-device capabilities, employees can manage documents in real time and teams can work together more easily whichever country they're based in.
The resulting improvements have enabled greater responsiveness to meet customer needs. The teams at Barry Callebaut now have full control over information exposure and are able to manage internal and external flows of data.
After the deployment, Barry Callebaut started a series of improvement projects to increase its professionalism. It introduced Google Vault with clear file retention and archiving rules, and two-way verification to enhance its information security.
>See also: AI-driven: the journey into the cloud for Aylesbury Vale District Council
Furthermore, it now leverages the Google two-way verification for all its SaaS platforms, such as Salesforce and SuccessFactors.
'We've already started to see the effects this migration has had on our business,' says Vandamme. 'It enables us to bring together a variety of people from across different regions, allowing for more interactions and a quicker exchange of information digitally.'
Costs related to travel have reduced, alongside data roaming costs, as the company's remote workers can now attend meetings through G Suite from their hotel, rather than having to dial into an audio call with their smartphone from abroad.
Barry Callebaut has also been able to implement global best practices when it comes to instant information sharing via Google Sites, which has led to improvements and cost reductions.
'We have 53 sites and factories in total spread across the world,' says Vandamme. 'If one factory is able to figure out how to reduce its energy usage by making improvements, it can share that best practice immediately via G Suite with the rest.'
He adds, 'The work with Capgemini on Google G Suite collaboration has been extremely beneficial to our business, from improving collaboration to enabling us to respond to incoming requests in real time. We'll continue to work with Capgemini to analyse the impact this project is having and what other areas of the business can benefit from this partnership.
'This includes the implementation of additional applications hosted on Google Cloud Platform. The aim is to ensure our teams continue to be well organised and even more productive.'
Nominations are now open for the Tech Leaders Awards 2017, the UK's flagship celebration of the business, IT and digital leaders driving disruptive innovation and demonstrating value from the application of technology in businesses and organisations. Nominating is free and simply: just click here to enter. Good luck!