In the coming months, Information Age will release a Coronavirus Diary post every week, focusing on the impact the virus is having on businesses at different stages of their lifecycle.
The next contributor to the Coronavirus Diary is Engine B.
Founded by current CEO, Shamus Rae, Engine B works as part of a consortium (comprised of 10 professional services firms, four academic institutions and one technology house), creating a tech platform so professional services firms benefit from AI and digitisation.
The company has to manage a wide range of stakeholders during the coronavirus lockdown period as sensitively as possible, while ensuring its R&D capabilities are maintained. But, despite the coronavirus lockdown, the tech startup is experiencing minimal disruption to its operations and services.
Coronavirus Diary: the impact on a tech startup in the live events sector

As part of Information Age's Coronavirus Diary series, Fred Krefting — co-founder and COO at You Check — discusses how the pandemic has affected his business, while looking at what challenges lie ahead and the opportunity to re-strategise. Read here
Minimal disruption
Despite the widespread disruption caused by coronavirus to businesses of all sizes in all industries, "as a tech startup, working under lockdown hasn't posed that much of a threat, as our capacity for remote working and cloud-based collaboration has been there from our inception," explains Shamus.
"The technology infrastructure we have in place makes day-to-day work easy — via chat and video conferencing we've been able to maintain personal connection and a sense of team with relative ease."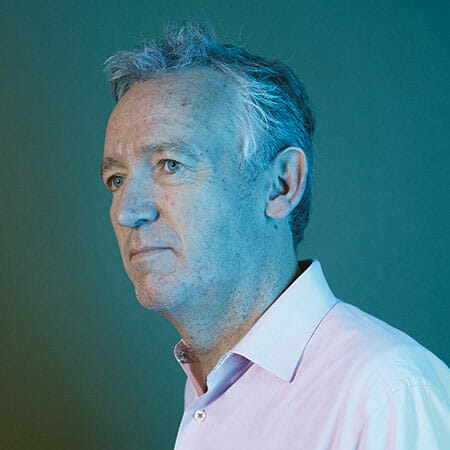 Creativity is key
To ensure that the business doesn't lose momentum and maintains its progress on R&D, Shamus and his team have "levelled up and become quite creative with other ways of working. We've made a couple of adjustments to the way we work with some of our partners," he says.
For example, "the current situation has forced us to rethink how we can restructure our kick-off workshop into a virtual environment that will still be productive and worthwhile, working across three different company stakeholder groups. One solution we are trialling is to run our development workshops online.
"Usually workshops would take place over a number of hours or an entire day, but we realise that online meetings are not as immersive and won't work over this lengthy time period so we'll be breaking the meeting down over a number of sessions and days.
"Microsoft Teams with video conferencing enabled will allow all attendees to participate regardless of location. We will also use In Vision virtual whiteboarding to allow participants to contribute ideas in a more dynamic way, designed to harness their creativity during the workshop."
Shamus and his team have also added a couple of elements to make up for any shortcomings an online workshop might have.
To ensure the group is focused and output driven, they have an independent facilitator who will run the sessions. The most experimental aspect will be to bring in an illustrator to use the virtual whiteboard to capture all the content and real time ideation flying through the ether.
"Times like this do call for creative solutions and I always encourage other tech entrepreneurs to consider that there's no such thing as a stupid idea," he continues.
The best conferencing tech for working from home

In the midst of this COVID-19 pandemic, we look at the best conferencing tech for working from home. Read here
Virtual events
In a similar vein, as a startup intent on revolutionising the way companies work, Engine B have been regularly speaking at events to showcase precisely what it is it does.
As these events are now happening remotely or virtually, Engine B have been actively working with event organisers to creatively rework how their event will run, and how we can contribute our expertise to enhance their online offering.
"There is a particular leading industry event which we were very much looking forward to presenting. In response to Covid-19, the event is now moving to a virtual setting. We are currently scoping out how we will continue our involvement and what other provisions we can make. We will still very much be involved and will still add value, but keeping our content fresh and our presentation relevant is a challenge if we'll be participating remotely," adds Shamus.
"As is so often the case, necessity truly is the mother of invention and the ideas that our team, and so many of our collaborators have been coming up with have been absolutely brilliant"
This is anything but normal
Rounding up, Shamus explains that "startups like ours will be remote working pros, but my advice would be that it's important we don't get complacent and we must factor in the additional stress this situation is causing.
"It may be normal for us to work remotely but this situation is anything but normal. Finding a way through to make sure we are continuously connected to each other is our priority and as leaders we must ensure that nobody feels isolated — that goes not only for our team, but also with our Consortium partners."
Working with a number of partners across the UK, Engine B's remote connection is already there, but understanding how ways of working might change for its partners in their own organisations and being ready to adapt to that and accommodate their needs is key.
"Solid communication and support must take precedence now," he advises.
"We have always said that work is something you do, rather than a place you go. Creating this mindset can be challenging if you have a culture of presenteeism, but I believe focusing on results rather than hours spent working maximises productivity and commitment from my team."
[emailsignup]