In the coming months, Information Age will release a Coronavirus Diary post every week, focusing on the impact the virus is having on businesses at different stages of their lifecycle.
The first contributor to the Coronavirus Diary is You Check.
Co-founded by current COO, Fred Krefting, You Check helps event organisers in the entertainment industry and live events sector increase security, and create and capture new revenue.
Currently, organisers know only a fraction of who their attendees are, due to ticket selling processes. Touts, secondary ticket markets and group purchases mean clients are left in the dark about who the individuals are attending their events, this poses not only a security risk but leaves an opportunity on the table.
By using the You Check entry technology platform clients can control ticket sales and easily identify attendees, and capture key data via the digital ID mobile application. Event organisers benefit and get an unparalleled understanding of their customers, whilst improving and creating new avenues to market and sell to attendees.
Attendees download the app, receive a digital ID and store their event ticket on it, creating a faster and more secure form of admittance.
The impact of coronavirus on You Check and the live events sector
"The ripples of the coronavirus are being felt across every economy and sector, which is terrible for businesses anywhere," said Fred.
"The live events sector has probably been at the forefront. It has definitely taken a sharp U-turn at a time where many businesses, especially in the music [entertainment and live events] sector, were gearing up for the warmer weather ahead. Trials are currently on hold and most clients are in crisis management. On top of that, we are in the middle of fundraising. The situation isn't ideal…..
"It has left us with time to think and re-assess. We were hoping to close our funding round this month but that looks very difficult in today's Covid-19 climate," he added.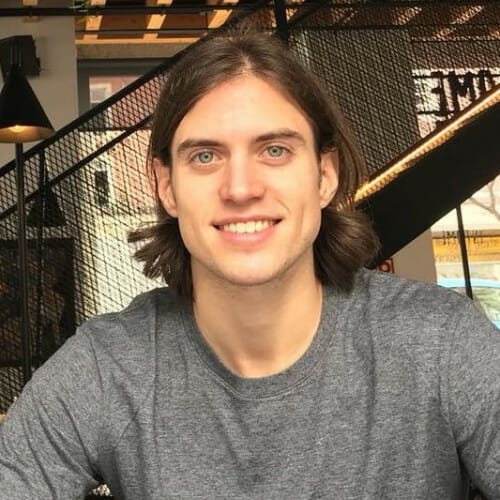 A time to re-strategise
In times like these, Fred advises those who run a business, from a tech startup to a large enterprise, to take a moment, re-strategise and continue on in the manner best suited.
"For You Check raising money remains a top priority. Instead, we're now raising a smaller round of £150,000 (SEIS) and will raise the remaining £100,000 at the end of the summer, when this has (hopefully) all blown over," he continued.
Clarity needed
Commenting on the promise of grants and loans from the UK government, Fred believes that "many uncertainties remain. The government hasn't yet clearly articulated who will qualify for grants or loans and how. The finer details are yet to be published and I'm unsure of where early-stage startups lie within all of this."
The impact of the coronavirus on the UK tech sector: disruption ahead?

What will be the overall impact of the coronavirus on the UK tech sector? Will the sector shrink? Will innovation be hindered? Or will it fact, thrive? Read here
The positives
Given this backdrop, the co-founder of You Check is focused on seeing the positives, if and when possible.
Here are his positives;
• The businesses with the best ability to efficiently adapt to change are surely startups.
• Although resources are usually tight, adapting to change is normal for entrepreneurs.
• We have an existing prototype used in trials, but are still in development and building out the commercial-ready product. The crisis has given us a chance to finish off the development.
• Once the virus is over there'll be a rush for people to feel socially in sync again. The event space will see a huge boost with a rush of new events that try and fill the cancellation gap. This is a great environment for You Check to step into. We can help maximise profits and security, along with creating a contactless way to check ID's and tickets, which could well be an important hangover from this crisis.
In his closing thoughts, Fred explained that they "have re-adjusted key targets by looking at what we can achieve now and we are getting ready for the post-Covid-19 event space boom."
[emailsignup]