The data scientist job description… it's complicated.
A data scientist or the field of data science has become an umbrella term for a number of different individuals.
All of these individuals, however, will be involved in the art and science of deriving value from data – they're making data meaningful and useful for businesses.
See also: How to embark on a data science career
This output could take many different forms. For example, it could be intelligent features integrated into a business product, which relates to recommendation engines in Amazon or Netflix. It could be that they're undertaking mathematical modelling or the visualisation of information.
Underlying all of these is common skill set that encompasses everything from machine learning and deep learning through to statistics, computer programming and product design.
The data scientist job description
It's vague
"The notion of what a data scientist does has become a bit vague," suggests Jason Mander, chief research officer at GlobalWebIndex.
"They're almost like a programmer. You ask what a programmer is and a lot of people won't be very sure, and I think that's actually one of the reasons why the job title is different from other better known fields.
"In the same area as data scientist would be business analysts; typically they wouldn't be using machine learning or predictive modelling. You'd have statisticians; typically they wouldn't be as strong in computer programming. And at the very top you'd have a chief data officer. But that's a broader role and while they'll need to be clear with everything the data scientists are doing, their concern is essentially all issues pertaining to data. So it's not just analysis and prediction, they're also concerned with data governance, processing, security and a few other things."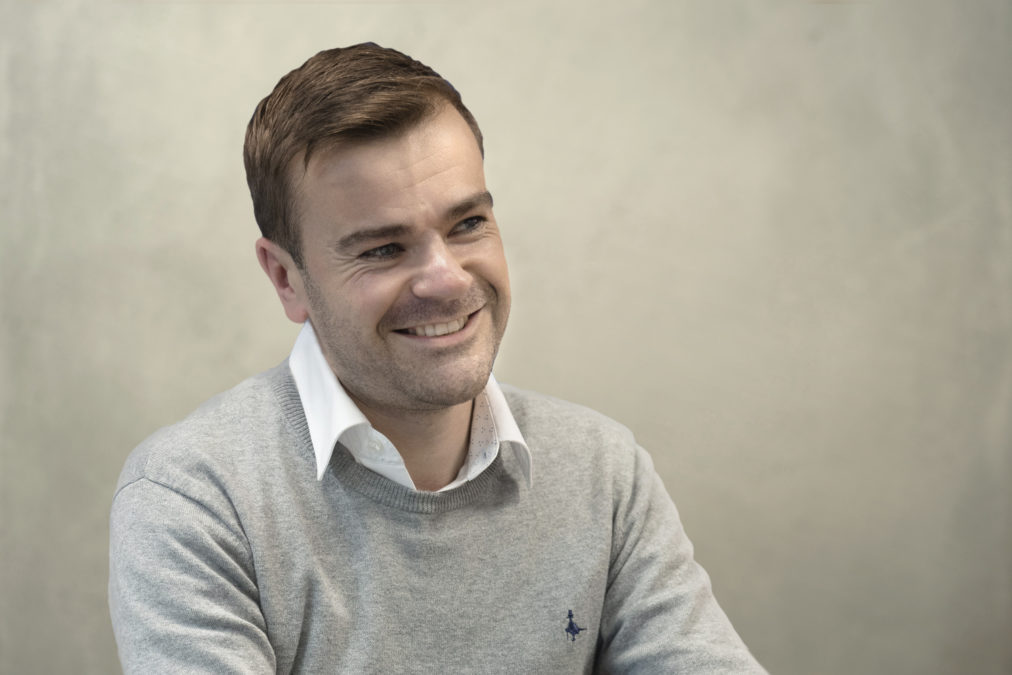 The skills needed
Successful, or even just competent data scientists will need knowledge of the techniques and programs that are existing and upcoming.
One of the challenges for a data scientist is to keep on top of all of the new systems and resources that are coming on to the field.
Above everything else, Mander says that "tenacity and creative flair" are two essential attributes required.
Data scientists need to use these skills to solve challenges in a way that brings value to a business. "One of the tensions for a data scientist is that they might produce an output that is completely valid but it's not in any sense viable to the business, because it perhaps costs too much to operate or takes too long to produce results," says Mander.
Automating data science and machine learning for business insights

The huge explosion of data is causing a headache for organisations: how can we exploit it and gain invaluable business insights?! It all comes down to machine learning and data science. Read here
The challenges
A major frustration at the moment is that everyone wants something from data science. These different stakeholders don't necessarily have an understanding of the techniques that go into it or the length of time it will take. Sometimes this means that data scientists will get unrealistic requests from other parts of the business and it can be a challenge to manage expectations and make people understand the process they need to go through.
Post-GDPR, the other frustration that some data scientists can have is that they "have to follow the regulations to the letter of the law and that can make it slower or it can restrict some of the processes that they want to carry out," continues Mander.
The future of finance will rely on data science. The search for talent is on

As technology redefines how work is done, finance leaders are having to rethink what constitutes finance talent. Read here
An evolving role
The data scientist, indeed most of those involved in IT, has seen their role change. And it will continue to do so.
The data scientist role, in particular, has evolved rapidly and it's only going to get more important, more prominent and more competitive.
Today, it has been evolving in two main ways.
"At one end of the spectrum, there's been a strong focus on automating the data scientist's tool kit and workflow, which means that individuals who aren't necessarily trained in detailed topics like machine learning can nevertheless effectively employ models and techniques for a company," says Mander. "There's competition at this lower end of the spectrum."
This is in the citizen data scientist arena, which is someone who is not an expert at the mathematical level but they can nevertheless execute and interpret results and tell a business what it means for them.
"At the very other end of the spectrum are data scientists, who need to embrace all of the sophisticated new techniques, such as deep learning. And make sure that they're staying abreast of all the latest techniques and raising the bar in terms of the methods and approaches that they're deploying," continues Mander.
Extracting value from data: how to do it and the obstacles to overcome

Organisations are racing to extract value from data. But, what data is most valuable, and how can they extract it in the face of increasingly stringent regulation? Read here
Growing in importance
The presence of a chief data officer and data scientists have grown, but organisations are not sure what exact roles these persons will play.
As data science becomes more mainstream and the benefits to businesses become more visible and tangible, attitudes will change.
GDPR has also had quite an impact here. There's now more emphasis than ever before on data transparency, data security, and gleaning insights from the existing data that businesses already contain. For both of those areas, data scientists and the chief data officer are key.
Demonstrating value
The way data scientists best demonstrate their value, is through the automation of workflows that would have otherwise been very manual.
"There are some things in our business that teams of analysts would once have taken hours upon hours to do in a very manual slow way," confirms Mander.
"Data science can come along, examine, automate and reduce the time it takes by a huge factor.
"A job that once would have taken six hours can suddenly take ten minutes. When they're able to make that sort of efficiency for a business, it's awesome for all of the stakeholders involved."
Show me the data: How organisations can make best use of their most precious asset

How can organisations make the best use of their data to drive business transformation; with insights from Simha Sadasiva, co-founder and CEO at Ushur. Read here
How can data scientists flourish?
The data scientist is going to grow in importance. So, how can businesses allow these roles to flourish in their organisations?
Mander identifies two different areas.
The first is how organisations actually utilise the skills of data science in their business and "certainly in the world of media and advertising, we're used to hearing that content is king," he says.
But, in the world of data science, context is king.
"No matter how talented or skilled your data science team are, anything they're building to describe or predict data can only be powerful if they understand what the business wants to achieve.
"They need to understand the business's vision, they need to understand what success looks like as well as what the company's priorities are. You need to give them effectively the same type of guidance you'd give to an engineering or development team that helps them understand what the rest of the business is pushing towards."
The second area surrounds talent – it's a very competitive market for data scientists.
These individuals can effectively pick and choose where they want to work, so it's about giving them interesting challenges, supporting them if they want to push into the latest techniques or try something new.
"For many of the other roles that are competitive, it's the flexible working, the overall package, the quality of their day-to-day working life that is going to matter in terms of retaining them," concludes Mander.