Countries make laws, but Davos makes norms. In this hyperconnected world of today, the cyber norms we establish will make us safer for all our tomorrows. This is one of the things that makes Davos special, with delegates from over 100 countries coming together with a positive spirit and more goals that unite us than divide us. Today there is a great focus on establishing, evolving, and celebrating global cyber norms at the World Economic Forum (WEF) and all along the Promenade. But first, a few notable moments of Davos 2020 from yesterday.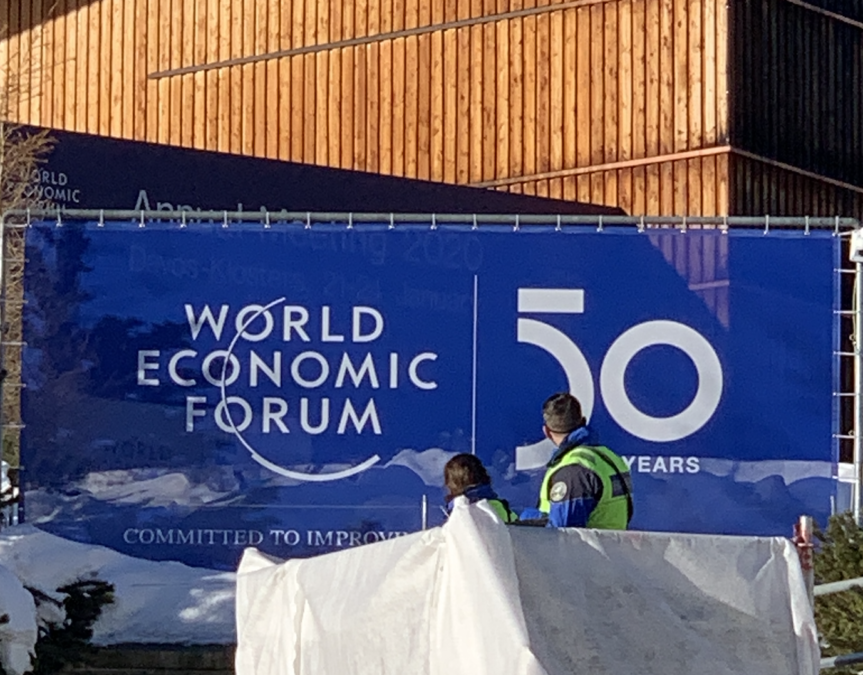 I spent last evening at the town of Bad Ragaz, a beautifully historic spa town, which for the day became the forward deployed base of the US Secret Service and other security personnel responsible for President Trump's visit. While the President and his team stayed along the Davos Promenade, the security team took over this tiny town's spa resort. While in Davos it is common this week to see the mix of ski wear and suits, Bad Ragaz juxtaposed spa robes and ear pieces. A mixing bowl indeed.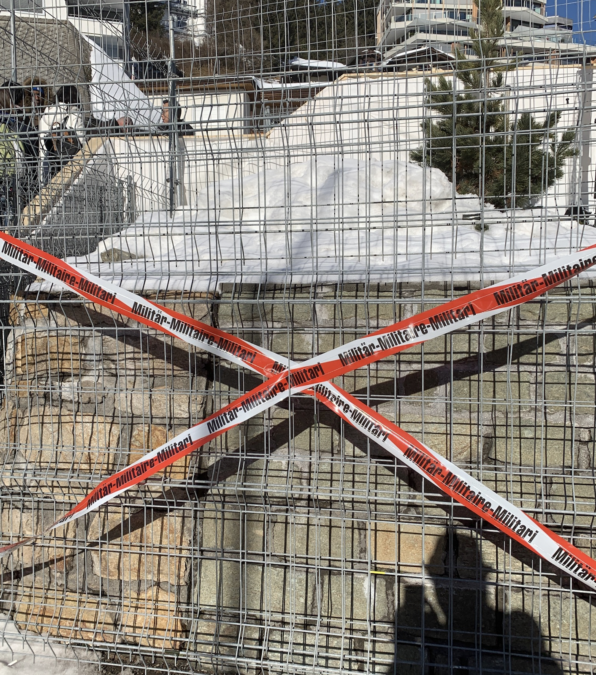 Local Swiss newspaper Tagesangeizer.ch ran a story of two 'plumbers' that were arrested in a top Davos hotel (one of the 'security hotels' favoured by heads of state visiting the WEF) late last year. According to the paper, they were arrested, presented Russian diplomatic passports, and promptly and silently left the country. No word if they finished what they set out to really do, but the story was all the delegate-buzz in lines, cafés, and especially hotels.
Dispatches from Davos 2020: Security still top of mind

Our man in Davos — Tom Patterson, chief trust officer at Unisys — says security is still top in mind at the World Economic Forum. Read here
There was a great debate yesterday on the future of technology through the lens of surveillance societies. Noted historian Yuval Noah Harari debated with a tech tycoon and posited the question of relative evils— state sponsored surveillance in China, or surveillance capitalism in the west. The question in his mind, and many others at his popular WEF debate, was not if we're being surveilled, but by whom.
Which brings us to Wednesday, and the topic of global cyber norms. The Cybersecurity Tech Accords were on centre stage at the historic Piano Bar of the Hotel Europe on the Promenade, with a panel featuring Renaud Deraison of security firm Tenable, the COO of VMWare Sanjay Poonen, Cloudflare's Alissa Starzak, Salesforce's Amy Weaver, and myself, the chief trust officer of global tech company Unisys.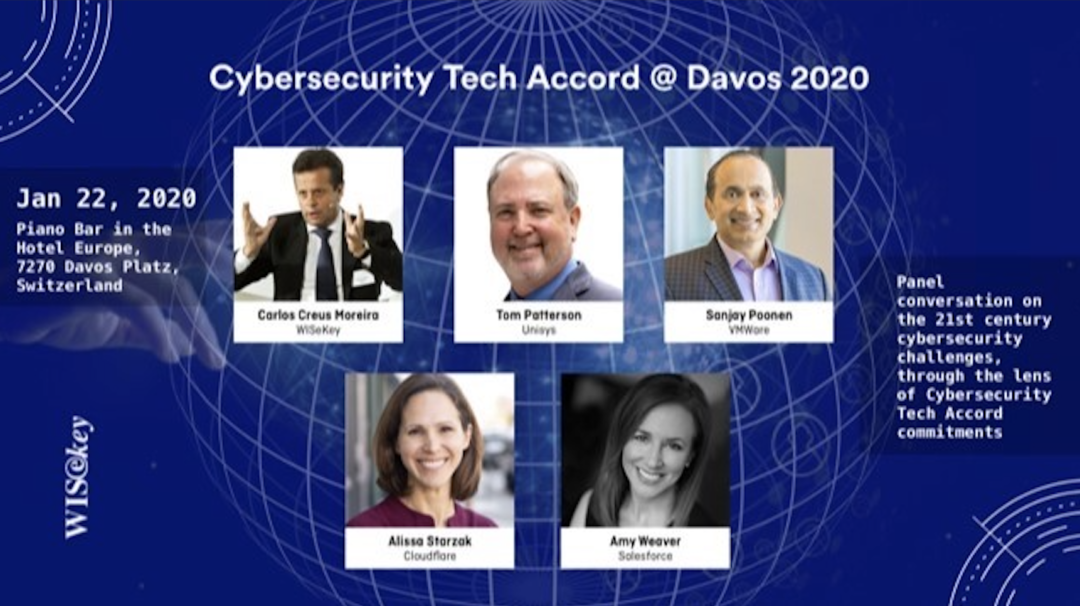 The goal of the Cybersecurity Tech Accord is to promote a safer online world by laying out foundational cybersecurity principles and fostering collaboration among global tech companies. And what a better forum to present early successes and welcome new signatories aboard than Davos 2020. The panel covered efforts to promote transparency in threats, increase focus on promoting security and privacy in their offerings, development and promulgation of cyber best practices, and agreement on strongly opposing efforts to misuse their technology to attack others.
The panelists covered common core principals of maintaining a strong defence, committing not to support misuse in offence, building diverse capacity of workforces, and participating in a collective response to future challenges.
Dispatches from Davos 2020: Themes, styles and manifestos

Tom Patterson returns to Information Age, delivering his coverage of the World Economic Forum from Davos 2020. In this first dispatch, he looks at the themes, styles and manifestos of the event. Read here
In addition to the Tech Accord, other normative efforts of the day included open discussions on the US' National Cyber Moonshot's "Whole of Nation" effort to make critical infrastructure on the internet safe by 2028 into a 'Whole of Planet' effort understanding the cross-border connectivity and common concerns in this area around the world. Updates on the Paris Call for Trust and Security in Cyberspace that was originated by French President Marcon in 2018, which announce over 1000 signatories to date. Also, at the WEF today was discussion of the United Nation's Office of Disarmament Affairs (UNODA) launch of Apps 4 Digital Peace effort to stimulate new thinking from innovative young minds (ages 16-32) from across the world. The UN was well represented in Davos again this year, as their CISO also contributed to the Cyber Futurists day and others held talks on the UN Working Group on Security, and their Open Ended Working Group (OEWG) on the security of Information and Computing Technology (ICTs).
Common to all of these global cyber norms are calls for restraint, greater collaboration in a multi-stakeholder community, and improved confidence building among all participants worldwide.
Davos 2020 is clearly living up to its rich 50-year history, and today's focus on cyber norms is a key part of that. There's more in store however, and as I pen this dispatch not from the top of the mountain but from the centrally secure Hotel Belvédère (where the plumbing worked fine by the way), I'll be focusing on more of the social aspects from the week so far, including the parties! See you tomorrow!