DesignOps is a collective term for creating a productive workforce, by addressing challenges such as: growing and evolving design teams, finding and hiring people with the right skills, creating efficient workflows and improving the quality and impact of design outputs.
It's a method of optimising people, processes and workflow, and at IBM, the practice has been deployed to increase efficiency, productivity and general well-being among the the whole organisation, including the thousands-strong IT team.
Satisfying this level of individuals and teams is no easy feat, which is why IBM has a specific department dedicated to creating great experiences for IBMers.
Kristin Wisnewski — who is on the advisory board for Information Age's Women in IT Summit in New York later this year at the Grand Hyatt Hotel — leads the CIO Design team at IBM as vice president, whose purpose is to create a productive internal environment at IBM.
"We're here to create, design and improve the experience of employees in their daily jobs. Our team is made up of 140 people, and so it is a big mission to help the hundreds of thousands of employees here at IBM," she said.
"By adopting DesignOps, our main goal is to take as much friction out of the system as possible."
CIO refers to the IT department at IBM
How it works
The CIO Design team sits in a centralised partnership role. It works across the main areas of 'customer experience,' including user experience, visual and multimedia design, content and communications, Agile coaching, design and business strategy, and all of this is underscored by the user experience research analytics team.
"The DesignOps function acts as the conductor for this orchestra. It brings all of these different pieces together to form the cross-functional teams that exist at IBM," continued Wisnewski.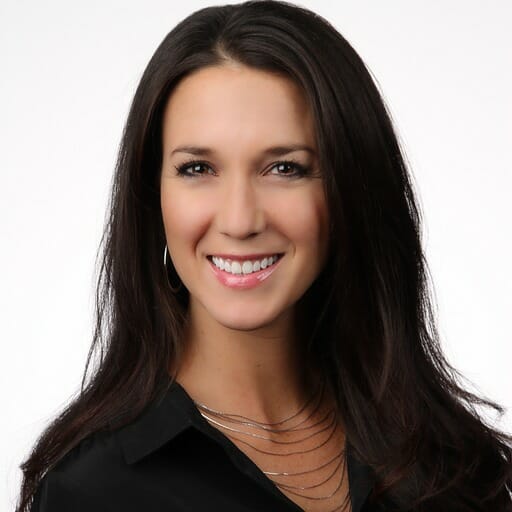 Endless challenges and the solutions
IBM's size and global scale across systems and applications present challenges, and an opportunity. The function of CIO Design is to make work better for employees.
"Our biggest struggle is the fact that these systems often don't talk to one another," confirmed Wisnewski.
"Our aim is to create a more united ecosystem, so that employees can seamlessly work through their tasks."
Wisnewski's team's challenge is to uncover IBMers' pain points.
To overcome this, the CIO Design team began pooling all the siloed internal research into one database, where they could gain insights and guide teams.
"Building this database gave insights into what tools were missing and where are the problems with the tools they have today. We called this our library of user experience," explained Wisnewski.
Adopting an AI chatbot to improve customer and employee experience

Adopting an AI chatbot should be considered a priority for organisations, as they are key in improving the customer and employee experience. Read here
Tool and applications
On the tools and applications front, the CIO Design team uses its research, insights of pain points and other factors to improve outdated systems and improve experiences.
"The help system used to be a bunch of links and now it's an experience that's more in line with what our users' expectations are.
"We have new talent coming in who have come out of these great design programs and expect to use the same caliber of tools that they're used to using in the real world.
"It is a big challenge to bring a modern tool stack to IBM and put capabilities in IBMers' hands to enable them to work the way they expect," added Wisnewski.
The IT Pyramid of Pain: how IBM's CIO Fletcher Previn retains top talent

IBM's CIO Fletcher Previn offers his expert advice on how IT can help keep hold of a company's most valuable asset: its employees. Read here
How to make DesignOps work
Getting the message across to IBMers of what the CIO Design team is doing, while measuring the impact of the changes, ties back to DesignOps.
"To make DesignOps work, it's about making sure that all of the pieces and the facets of what needs to happen on our team are happening.
"When implementing a DesignOps way of working, every aspect or initiative has to have an owner. When there's ownership and accountability, we see forward movement across these programs because people feel engaged and responsible.
"That means we're able to put some more rigor around the way we work," continued Wisnewski.
Humanise the experience — "we're not designing for resources"
It's not just about productivity — it's about culture, too
Wisnewski's mission is to create a more productive internal environment for IBMers. But, it's not all about productivity.
Employees should be happy to go work, feel confident that they have the tools they need to do their jobs, and also feel empowered to help shape the way we work.
When designing new systems, applications and ways of working, the CIO Design team keeps this mind.
"People notice when you care, and they notice when you put care and thought into what you're building, designing and delivering.
"The state of IT is a daily reflection of what IBM thinks and feels about its employees and that's our North Star. We want to not only make work frictionless, but enjoyable," said Wisnewski.
For more information about the Women in IT Summit and Awards, click here.