Imagine using a product, service or tool internally before releasing it to the public. What could display a company's confidence in their own work more?
Not much. And that's precisely why more companies are beginning to "drink their own champagne". They are starting to develop in-house products and tools to use themselves before selling them to customers.
This allows businesses to test drive and optimise products, while building trust with consumers. A study done by the Boston Consulting Group found that authenticity is one of the top qualities that attracts consumers, so this is not a trend to scoff at.
Below are some real-life examples of companies who "drank their own champagne" (developed their own in-house products and tools before selling to consumers) and saw the amazing results it generated.
1. Wix and Wix Answers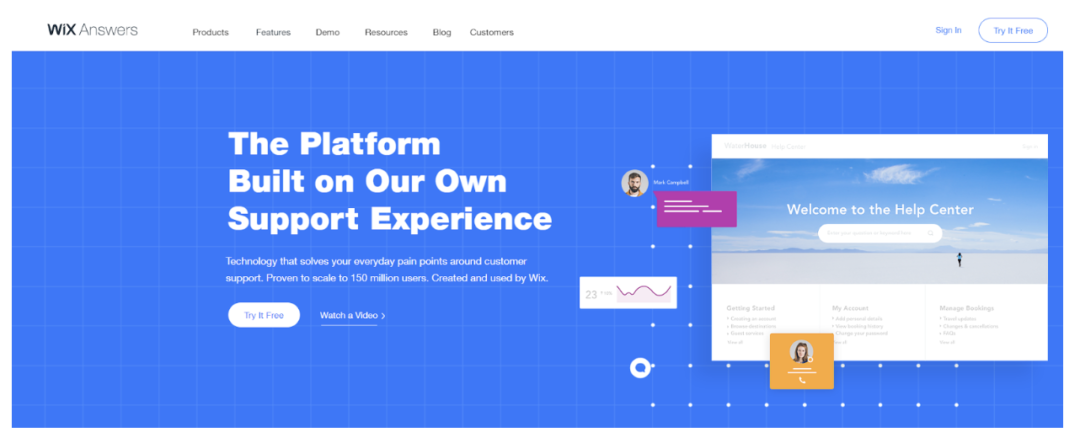 Wix is one of the world's most popular drag-and-drop website builders. Its platform helps businesses, bloggers and entrepreneurs skip the hassle of creating websites from scratch by getting a site up in minutes.
With such a huge customer base and demand from its users, Wix had to create an internal tool to help them improve customer experience and manage all of their relationships.
They searched for a powerful helpdesk platform that could conveniently bridge the gap between customers and Wix's team, but failed to find a solution that satisfied their needs. And, patching together and integrating a series of third-party tools simply didn't make sense.
That's when Wix Answers was born.
Wix Answers is a once-internal tool created by Wix themselves to bridge customer support and product management.
They decided to "drink their own champagne" by using their product internally before releasing it. This has become a common trend in the SaaS community and displays commitment and confidence in one's product.
It was so successful that it's now available for companies who require a no-frills helpdesk solution. The software is capable of being scaled up to 150 million users making it ideal for SMEs all the way up to massive enterprises.
Simulation software: protecting your organisation during a sustained period of cyber war

Organisations and consumers alike are in real threat of falling victim to the ongoing cyber war. Is simulated software a reasonable tactical response? Read here
2. Pegasystems' application software

One of the pioneers of internally using products before releasing them is Pegasystems. This software company, who helps businesses design applications without any code, wanted to take development a step further by using the software themselves.
The CIO, Jo Hoppe, said the company had "become a living laboratory", where testing and experimenting with Pegasystems' software in-house had became a normal process.
For example, human resources used it to link positions to the most relevant resumes, improve training processes and optimise the steps candidates used to apply for jobs.
Not only does this show customers that Pegasystems are confident in what they sell, but it allows them to find bugs, make updates and boost the software user experience.
3. Mindmeister's productivity tools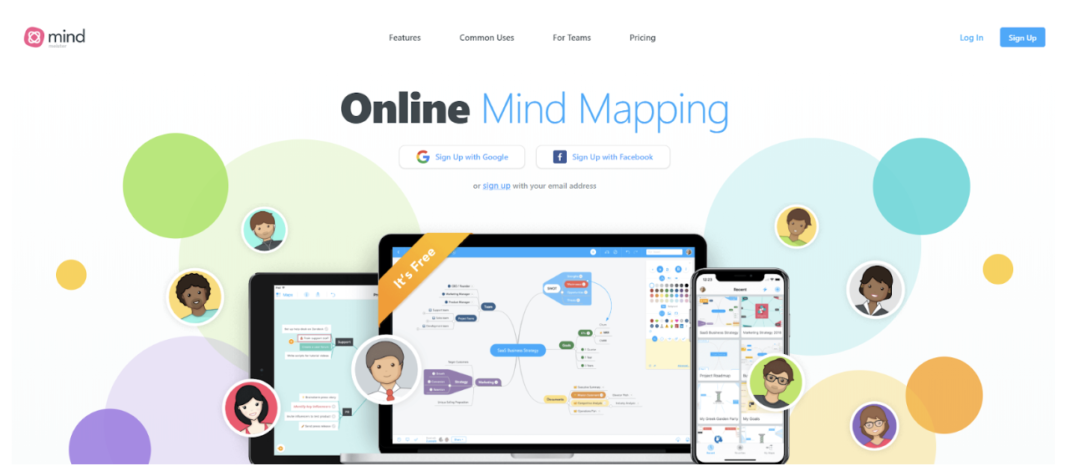 Mindmeister is a productivity and mindmap platform that helps businesses create roadmaps to stay on track for hitting KPIs.
Since they're a business themselves, they believed it only made sense to use it for their own projects.
In fact, Mindmeister has over 300 different mindmaps for their company goals, strategies and ideas. Let's not get into the 9,800 other mindmaps they have stored away, either.
This approach also potentially reduces costs because instead of investing in extra tools, managing those and having to make their team work harder, Mindmeister simply uses a tool they developed.
Raphaela Brander, part of the marketing team at Mindmeister, said she uses their mindmaps to "outline articles for the blog, decide on the contents of our newsletters, and structure press releases".
That means in-house tools and products often help many different departments become more productive and efficient.
4. Nutanix automation

Automation is one of the fastest growing trends in business. In fact, it's expected to grow to a $190 billion industry by 2025.
Who doesn't want to outsource complex processes to save time and energy after all? That's exactly what Nutanix, an automation and cloud software company, thought, too.
The company took a few weeks to move all of their applications, apps, cyber security and more, over to Nutanix's internal cloud products. Do you know what they experienced? Smoother operations than ever. They had no interruptions, downtime, and gained more overall confidence in their business.
This started a trend within the company of new updates and products being instantly consumed by 3,000 of their employees.
That approach has also helped them make the experience better for customers by fine tuning bugs and challenges.
How to build AR apps for the enterprise and beyond

Erin Essex, product design manager and senior product designer at Shutterstock, explores how organisations can build AR apps. Read here
Conclusions
"Drinking your own champagne", developing in-house products and tools, could be one of the best decisions you might make as a modern company. It helps you test your own product to make it better, while building trust with consumers.
Depending on the products you sell, you may be able to use them for improving internal processes and strategies, as well.
Whether you're developing new products or have an existing line, start thinking about how you can use them and not just your customers.