The digital transformation of the UK government has been a long and at times frustrating process.
In response to global digital trends, an overwhelming public desire and a competitive necessity David Cameron's parliament instigated the Government Digital Service (GDS), as part of the Cabinet Office. Its job is the digital transformation of government.
The aim is to produce a digital-centric service for citizens, civil servants and businesses that work with the government.
The digital service strategy was initially embodied by GOV.UK, the "best place" to find government services and information. On the GDS website it explains that this began as an alpha that was built in just 10 weeks, and has grown to become part of our national digital infrastructure.
This is not the only function of the government's digital strategy. It also points out its focus is to:
Work with the rest of government to make public services simpler and better
Build platforms like GOV.UK Verify – a way to confirm users are who they say they are
Work to ensure government data is good data, more usable for all
Help departments make better-informed decisions when they need to buy technology
Help departments provide their staff with better value technology that's more of a tool and less of a barrier
>See also: Digital transformation in the public sector
However, a lot more can be done. Last week this was highlighted by the Science and Technology Committee who criticised the government for its repeated delays of the digital strategy (more than a year late).
In a letter to digital minister Matt Hancock, the chairman of the Science and Technology Committee, Stephen Metcalfe, said he was "disappointed" by the "continued absence of the government's long-promised digital strategy".
In November 2015 the GDS was awarded £450 million in order to implement a strategy on how to digitally transform public services. It is yet to be seen, but is this scathing assessment of the government a fair portrayal of the it's attempts to improve the digital services within the public sector? Have they in fact addressed some pressing issues?
Steven Cox, vice president and head of public sector at Fujitsu UK & I spoke extensively to Information Age about a variety of trends within the public sector and discussed what digital strategies the government and Fujitsu are implementing in the public sphere.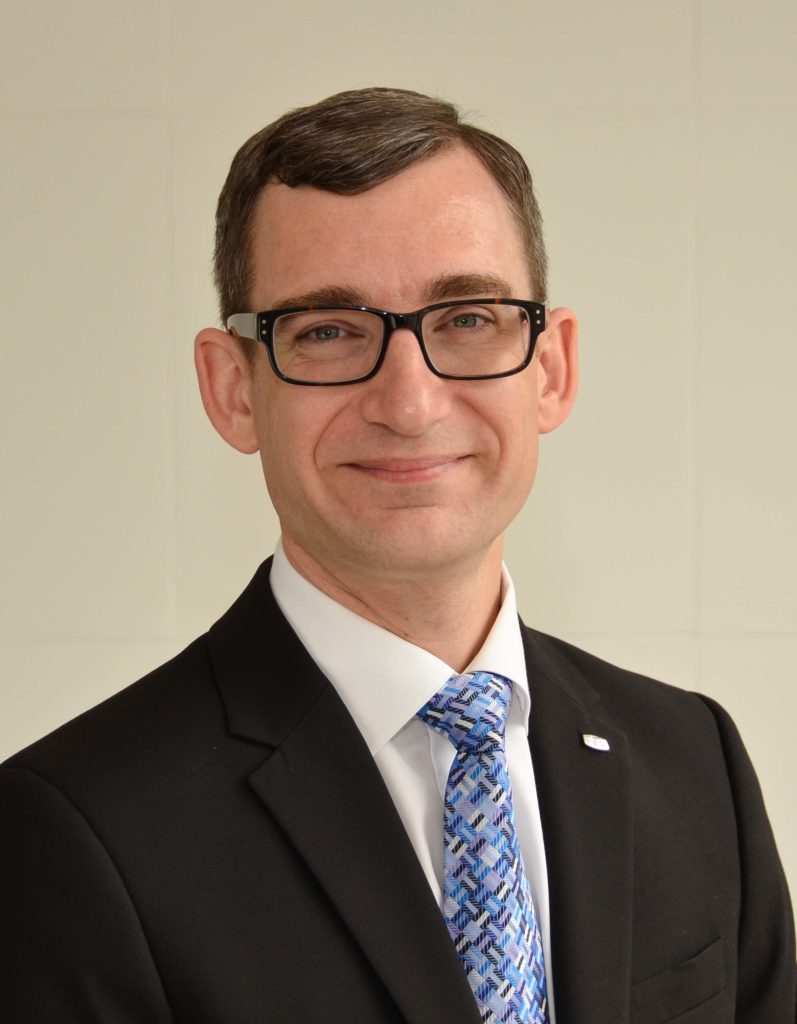 It was evident from the interview that citizens want innovation and there is a growing role for the payment industry to collaborate with the government and share their expertise to help shape the future of services.
Can you tell me about the government's IT strategy?
The Government Digital Service (GDS) strategy along with the Digital Economy Bill, which is coming through the process as well, will set out what the future direction for digital services will look like.
This will be quite ranging, so it can be everything from the provision of broadband services [Phillip Hammond pledged £740 million to the development of 5G and full fibre connections in the Autumn Statement] and communications to citizen facing digital transactions.
They tend to lay out quite helpfully what the policy and the overall direction is. The reality is that implementation is often devolved into the departments that carry the legislative obligation to deliver the service to the citizen.
It's a slightly complicated question to answer, because each departments has their own funding lines and their own budgets and accountabilities.
It's more about the overall sense of direction than it is about an exclusive, specific plan.
Describe the state of the digital services currently offered by the UK government
Well it is the case that citizens are demanding more from the digital services being currently offered in the public sector.
We are, according to research commissioned by Fujitsu ('Digital Tightrope'), very much a nation that is 'up' for digital. But it is apparent that the expectations aren't being met.
67% of citizens always or sometimes use the digital option when it is available to them and that's driven by the need for speed and simplification of the services that they are receiving.
In terms of the drive behind that we can certainly see trends like online banking (the most used digital service across the nation) being the type of area where you are likely to see the driving of expectations.
>See also: Public sector lacks the skills for long-term digital transformation
39% of consumers would like to see the UK move faster towards its digital future, while 40% agree not enough has been done to educate people on the digital services available and how to use them.
I think it's a sort of truism that the demand for digital services from public sector is high and that the supply of those services from public sector is probably not meeting that demand. That is an easy conclusion from this research.
What is the UK government doing to try and improve the digital services it offers?
The UK government is seeking to improve in a number of different ways.
In terms of the services they offer, we can break it down in terms of services that are provided to citizens, services that are provided to businesses that engage with government and other third party suppliers.
It's important not to forget that there are hundreds of thousands of civil servants working into government as well, and we should make that sure that as an industry and as a government that the staff working for them have access to good digital services.
The parts that get the most attention are those that are citizen facing because they're the ones that the electorate are most often exposed to and so we see changes here in terms of digital interactions, ranging from every aspect how we as citizens deal with government services, such as; transportation and ticketing systems all the way through to how one contacts their local authority to access GP appointments, as an example.
In terms of the business side of things, many businesses have different interactions. Clearly places like HMRC, where Fujitsu provides a lot of support to in running its data centre environment and many of their tax platforms, are moving forward on its digital agenda.
We've been doing some work to recognise that existing IT systems (Gartner has recently flagged those as being assets to organisations) have value and it is necessary to exploit what is already there.
Rather than massive investments in new systems, we're looking at we can do to exploit what is already deployed. At HMRC, for example, Fujitsu has done some proof of work innovation concepts with them on the import/export system, which is allowing importers and exporters to have a real time view of their accounts with HMRC for the payment of import duty. It is a digital application running on a mobile phone.
This gives importers direct access to the information and at the backend it is running on a system that has been deployed at HMRC for a number of years. A very robust, capable and highly functional system.
We are also working with HMRC on their analytics capability. We provide a fraud and error platform on HMRC that has saved them hundreds of millions of pounds over the last few years on the child tax credit application process.
There's a large amount of money that is lost because people have made erroneous applications without realising it and therefore get paid too much. Or, they produce fraudulent applications.
>See also: UK government pledge: superfast 5G mobile networks
Our analytics capability allows us to manage the caseload of the HMRC staff so that they have the most important, urgent and highest risk cases that they can process early on.
We're now working with HMRC on the consolidation of a lot of their datasets into one data lake, which is going to be used to run an analytics platform on top of this so they can handle the way in which tax (personal and business) matters are handled more efficiently.
How can the UK government learn from the progressive payment industry to improve its own interactions with citizens and businesses?
There are a few parts to this. The first would be solely related to payments and the number of transactions that citizens have with government (that require payments from the citizens to the government).
In the grand scheme this is relatively modest – in terms of the number of transactions [it tends to be the other way round].
Transport would be an example of where you do see that happening, although the 'retailer' in the transport context is not government directly [it's one of the franchises].
In terms of the other aspect surrounding mobile payments I think it's more about the expectations of simplicity: being able to do things without as little interruption as possible.
The government has to be careful that it doesn't spend money doing things that are unnecessary. So it is very much about identifying the high volume transactions that cost government a lot of money to deliver and what can one do to digitise those or indeed, digitalise by coming up with new ways of doing business.
What innovations have Fujitsu implemented in furthering digital strategies in the public sector?
Fujitsu spends about $2 billion per year globally on research and development, ranging across everything from the devices we produce to the networking capabilities that we have, all the way through to new cloud deployments and then on into areas such as human centric innovations. So, what can we do to manage, interact and impact transport networks for example.
In Japan we have a capability that assesses the impact on train journeys when there's maybe a train delay and what impact it has on the other train services that are going to be running through a particular station at a particular point in time.
It provides the user with an impact assessment and allows them to work out how to plan their journey accordingly.
The really clever bit is we've applied some of our artificial intelligence technology so that we can start to predict the likelihood of there being an issue before the issue has occurred. If one starts using such a capability then you can get ahead of the problem and you start to be able to deliver a far better service to the citizen.
Another example is our K5 platform. K5 is our cloud platform based on open source, OpenStack technology that is being deployed globally at the moment. We are currently working with two or three government departments on proofs of concept.
What it does in digital terms is, because it is based in OpenStack, it helps with the cost and the mobility of work.
We have an end-to-end lifecycle model that allows for the development of the very early processes (of creating a new service) in a secure, sandpit environment. The project can then develop internally and incrementally through to full live service on the internet in a secure sense without it having to be majorly reengineered or architected. Typically speaking you would have to use a different set of environments to make that happen.
>See also: Digital transformation: an analysis of the potential and the challenges
Other work that we've done is with something like Cafcass (The Children and Family Court Adviser and Support Service). We've been working with them and digitised their business end-to-end.
They provide support to 120,000 children every year whose parents maybe going through the process of divorce. Cafcass represents the children's legal interests to make sure that they are adequately cared for.
What we've done is digitally enable the enterprise end-to-end. They're now running tablet PCs with 4G access. They can use video conferencing. We've also provided a case management system so that all the individual cases can updated and all the records can be held centrally.
They can now go to court with digital bundles. Rather than having a lot of paperwork to take in they can just take in a tablet. More of the time is now spent with the children focusing on support rather than administrative work in the back office.
…………………………………..
It is evident from this that the government is beginning to implement a digital first approach to its operations within the public sector. It also evident, however, that a lot more needs to be done.
The delayed strategy is a worry, and earlier this week Cabinet Office minister Ben Gummer said the strategy would be published "in due course" – this is typically ambiguous.
There has been an improvement in terms of digitally transforming public services. The digital strategies offered by organisations like Fujitsu, in line with government, are improving services with regard to citizen interaction and cost savings.
However, the digital skills gap and the quality of broadband to the majority of the UK are huge concerns.
The Science and Technology Committee's Digital Skills Crisis report found that 22% of IT equipment in schools is ineffective, while only 35% of computer science teachers had a relevant qualification. Alarmingly it revealed the UK needs another 745,000 workers with digital skills by 2017.
Watch this space…