Customer Retention – Enhancing Loyalty in a Digital World
We all know that customer retention plays a vital part in fuelling your business revenues but, how do you ensure that your customers remain loyal in a rapidly changing B2B landscape?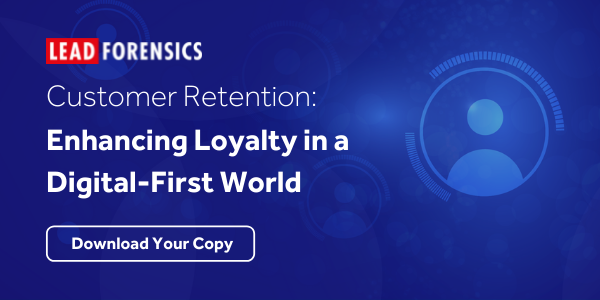 Delve into our latest eBook to understand the changes in customer expectations, the importance of knowing your customers wants and needs, and how to build loyalty to look after those all-important retention rates.
Lead Forensics is the industry leader in the website identification space. We help thousands of businesses on a global scale to fuel their sales pipelines with high-intent leads, by identifying the currently anonymous companies visiting their website, all in real-time. Be sure to check out our trial options pre-download to secure yours!