Leveraging AI to Make Humans More Humane
Balancing Man + Machine in the Age of the Customer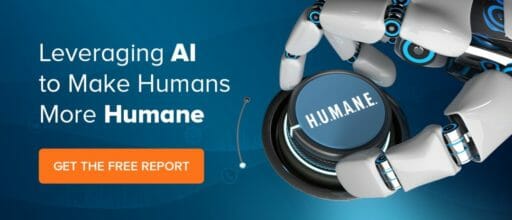 Customer experience (CX) is an important competitive differentiator for
businesses today—and artificial intelligence (AI) is mission critical to success.
So much so, that over 75% of CX decision-makers agree advancements in AI and
self-service technology are among the most important factors for determining
the future success of their CX program. Other key factors to CX success, such
as predictive and proactive service options, as well as customer interaction and
customer journey analytics, are all made more effective and powerful with AI.
Discover more about fusing AI and manpower to drive better experiences by downloading the Leveraging AI to Make Humans More Humane whitepaper!