Nuxeo: 6 Reasons to Adopt Content Services in the Cloud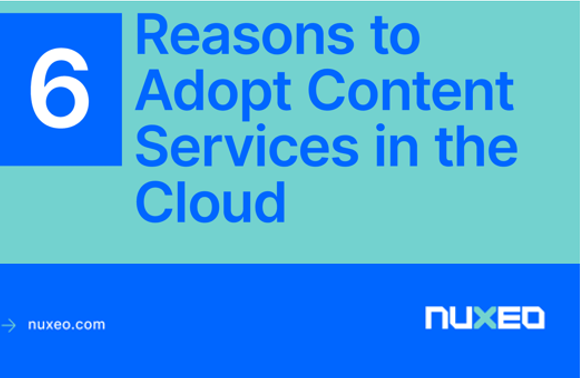 Some journeys to the cloud are short, but these shortcuts often offer limited value as all cloud-enabled solutions aren't created equally.
When evaluating content services in the cloud, considering new architectures and emerging technologies that are simultaneously transforming management options is necessary. Rather than 'lifting and shifting' legacy enterprise content management solutions to the cloud, it's time to consider cloud-native architectures and modern content services to accelerate digital transformation and unlock more value from your information.
Download this guide to explore how cloud-native content services platforms enable faster innovation, elastic scalability, omnichannel experiences and process automation.