The Near-Realities of AI-Powered Cyber-Attacks
Adversarial AI will hit organizations across the globe in 2020 and will make every step of the attack chain faster, more sophisticated, and more targeted; posing serious risk to our public and private safety.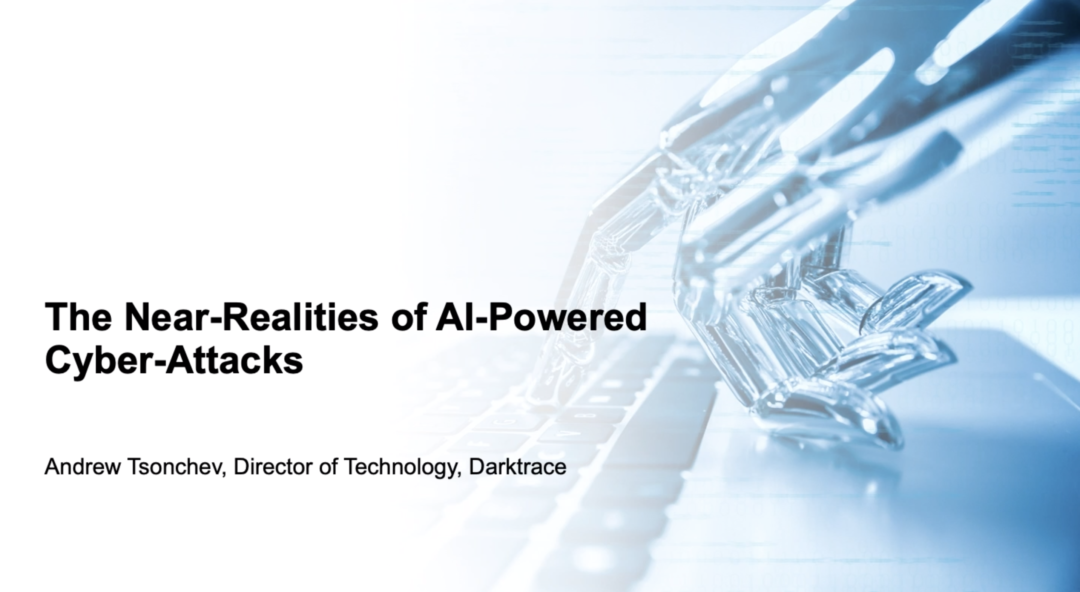 Join Andrew Tsonchev, Darktrace's Director of Technology, as he uncovers how weaponized AI will bring about a paradigm shift for the entire cyber-threat landscape. As algorithms battle algorithms, organizations must turn to defensive AI to fight back.
In this webinar, discover:
-How offensive AI will transform the attack kill chain
-How phishing emails written entirely by AI can trick their victims
-The far-reaching ramifications of supercharged cyber-attacks