The power of storage solutions has always resided in the software, and today, at SUSECON 17, SUSE revealed that its software-defined storage is giving customers more flexibility and choice than traditional storage appliances provide.
Software-defined storage allows business to deal with increasing storage needs more securely and cost effectively using industry-standard hardware and open source-based software-defined storage solutions.
>See also: Software-defined storage: a crossroads for businesses?
Accordingly, SUSE today introduced SUSE Enterprise Storage 5 with enhanced ease of management, improved performance and expanded features including new disk-to-disk backup capabilities for enterprise customers.
"Every generation of enterprise infrastructure innovation is now being built on open source," said Gerald Pfeifer, vice president of products and technology programs at SUSE.
"SUSE is expert at both contributing to and using upstream innovation to create enterprise-grade, secure solutions that can be combined with other technologies to best address customer needs. This approach applied to software-defined storage delivers highly scalable solutions that radically reduce storage costs in terms of both capital and operations expense."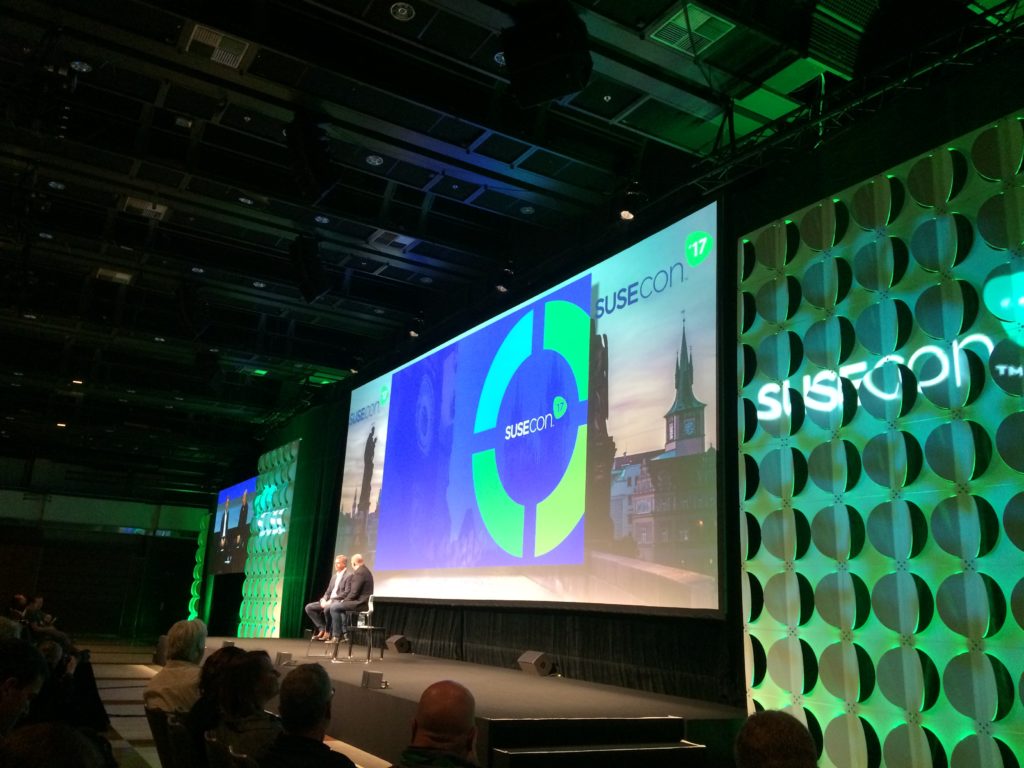 Gartner analysts noted in a recent Cool Vendor report, "It has become painfully evident that storage capacity demands, and expectations for far more rapid provisioning of that storage, have far outpaced the ability of [infrastructure and operations] teams' capabilities. Far-more-automated systems are required to restore a sense of balance, that is, storage solutions that offer much greater scale, but also much more automation."
>See also: In depth: Software-defined storage
Ease of use
The latest release of SUSE's intelligent software-defined storage management solution, explained Larry Morris, SUSE Storage product manager, significantly improves 'the ease of use for the customer'.
SUSE Enterprise Storage 5, therefore, is enterprise-ready and will enable IT organisations to accelerate innovation and reduce costs by efficiently transforming their enterprise storage infrastructures.
In SUSE's first technology acquisition, the open source company bought openATTIC, which as a traditional enterprise storage business, provided SUSE with the ability to develop the framework for this latest offering.
>See also: Software defined storage: debunking the myths
It is based on the Luminous release of the Ceph open source project, and it is suited for compliance, archive, backup and large data storage. Large data applications include video surveillance, CCTV, online presence and training, streaming media, X-rays, seismic processing, genomic mapping, and computer-assisted design. Even CERN is using Ceph, which according to Morris, has 'unlimited scalability' to meet the ever-increasing influx of data.
Backup and archive applications include Veritas NetBackup, Commvault and Micro Focus Data Protector, along with compliance solutions such as iTernity.
Disk-to-disk backup in SUSE Enterprise Storage
SUSE Enterprise Storage now offers an efficient and flexible disk-to-disk backup solution that is scalable, self-managing, fault tolerant, always on and easy to upgrade, continued Morris.
In an interview with Information Age, Morris explained that the self-managing nature of the disk-to-disk backup was essential for the enterprise.
'It's self managing on data movement, so it re-distributes data automatically throughout the cluster.'
'And it's also self-repairing, meaning that disks can recognise a failure in another disc, talk to each other, automatically on the backend.'
>See also: Software-defined storage: Saviour of the Internet of Things
Finally, Morris explained that to upgrade, often a painful process, could be now guided automatically.
The open source nature of this means that these capabilities can be delivered without the costs typically associated with high-end functionality.
Inexpensive industry-standard hardware running open source software lets customers avoid the high prices and vendor lock-in of proprietary solutions.
>See also: Why the future of storage is software-defined 
In a recent total cost of ownership comparison of disk backup solutions, software-defined storage in general and SUSE specifically came out on top. According to IT Brand Pulse, "The cost data says SUSE is the clear value leader led by best-in-class pricing model which includes support in the software license and, unlike others where license costs are front-loaded, the cost of a software is spread out evenly over the five years."
Follow more news on SUSECON 17 here at Information Age