Today, Facebook has continued its investment in the UK with the opening of its new office Rathbone Place, and the significant expansion of its team in London.
The office opening will create 800 new jobs in the capital over the next year, meaning that more than 2,300 people will work for the company in the UK by the end of 2018. More than half of the people working at the London site will focus on engineering, making it Facebook's biggest engineering hub outside of the US.
Facebook opened its first office in London ten years ago. Since then, the UK has played a central role in the development of some of Facebook's significant global products like Workplace which is used by 30,000 businesses globally including Virgin Atlantic and Deliveroo.
>See also: What Facebook's results tell us about the platform's immunity to criticism
Julian David, CEO, techUK said: "It is great to see a world-leading company like Facebook continuing to invest in London's renowned tech ecosystem, despite the uncertainties surrounding Brexit. Facebook has chosen to be amongst like-minded businesses and the brightest minds in placing its very first in-house start-up incubator, LDN_LAB, in the UK."
"Large businesses are key to supporting innovation and we are excited to see what becomes of the start-ups that can grow and scale as a result of this endeavour. The message is clear: London is open, and tech is the flag bearer."
Facebook's new London office
Facebook's new home in Rathbone Place aims to become a hub for world class talent in engineering, technology and creativity, with a focus on a new way of thinking and continued contribution to the UK.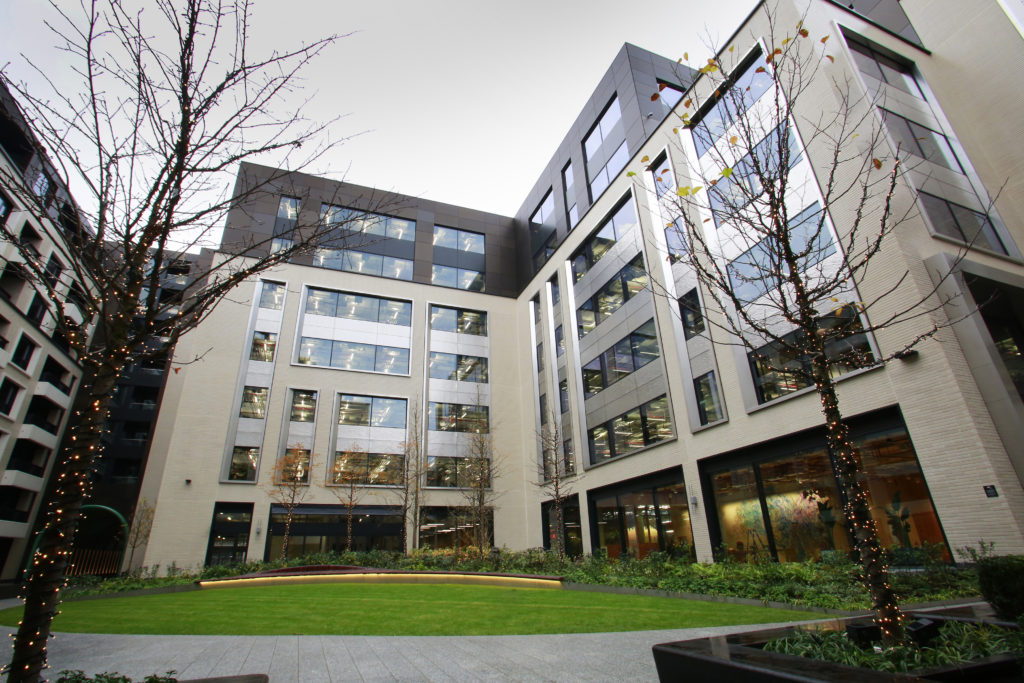 Facebook's first in-house start-up incubator
In a first for a Facebook office, the new London site will house a dedicated incubator space for start-ups, called LDN_LAB.
Facebook's LDN_LAB will invite UK-based start-ups to take part per three month long programmes designed to help kick start and accelerate their businesses. The programme will help start-ups who are focused on creating, building or empowering communities through innovation and technology.
>See also: Facebook security boss challenges security industry to focus on people
Facebook experts from a range of disciplines including engineering, product and partnerships, will share their knowledge, expertise and mentorship as part of the programme.
Facebook and the UK
During its ten years in London, the Facebook team has been involved in developing a number of global product innovations.
1. Workplace: A version of Facebook for business, conceived and built in London. Launched in 2015, Workplace is now connecting businesses around the world including organisations like Oxfam, Danone, RBS and SkyScanner.
2. Oculus: With a talented team of engineers, the Oculus London team are at the forefront of defining the social future of VR, building core software products, services and applications including products such as Oculus Rooms and the recently announced Oculus Venues.
3. Camera artist tools and augmented reality: the team in London helped build Facebook's camera technology including the tools that allows artists and developers to create new effects, masks and in-world objects.
4. Developer tooling: the team in London build tools which are used by Facebook's developers across the world. Everything from the programming language that powers much of Facebook itself to source control, code analysis, build and highly scalable logging systems.
>See also: Facebook vows to help fight extremism
Nicola Mendelsohn, vice president, Facebook EMEA said: "We're delighted to be opening our new UK office today, announcing the creation of 800 new jobs and launching LDN_LAB, a dedicated development space for UK start-ups. Today's announcements show that Facebook is more committed than ever to the UK and in supporting the growth of the country's innovative start-ups."
"The UK's flourishing entrepreneurial ecosystem and international reputation for engineering excellence makes it one of the best places in the world to build a tech company. And we've built our company here – this country has been a huge part of Facebook's story over the past decade, and I look forward to continuing our work to achieve our mission of bringing the world closer together."
Related Topics