Healthtech is not always on the receiving end of positive news. For example, it has been suggested that IBM's Watson Health has become a cautionary tale of 'hubris and hype', while the demise of Theranos, illustrates how tech that promises the earth can return to earth, buried in the graveyard. A report from Hampleton Partners, has found that healthtech valuations have reached their highest level in five years, while merger and acquisition deal numbers reach an all time high.
The report found that the ratio of enterprise valuations to EBITDA (earnings before interest tax depreciation and amortisation) rose to 17 in the first half of 2019 compared to a ratio of 13.7 in the first half of 2018.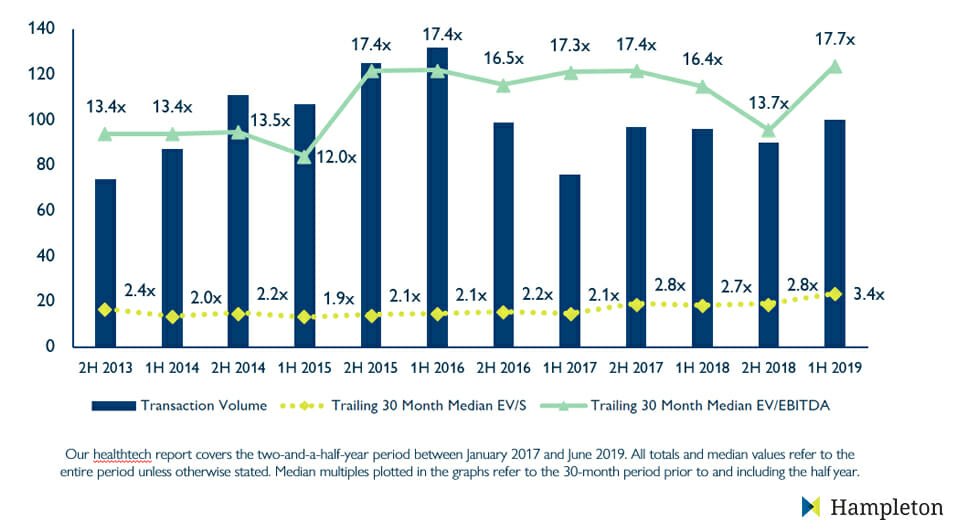 Laying the foundations to future-proof our NHS and power UK HealthTech

Following Matt Hancock's recent app-focused policy paper on the future of health, Afshin Attari, Director of Public Sector at Exponential-e, argues why it's no use championing new technologies such as video consultations or curative chatbots if the right infrastructure isn't in place to support it
The amount invested in healthtech companies reached $26.9 billion in the first half of 2019 compared to $26.5 billion in the same period in 2018. The number of fundraisings in 2019 is projected to reach 4,500 in 2019 — the highest number ever. In 2018, the number of fundraisings stood at 4,395.
There are now 38 VC-backed digital health unicorns worldwide, worth a combined total of $90.7 billion.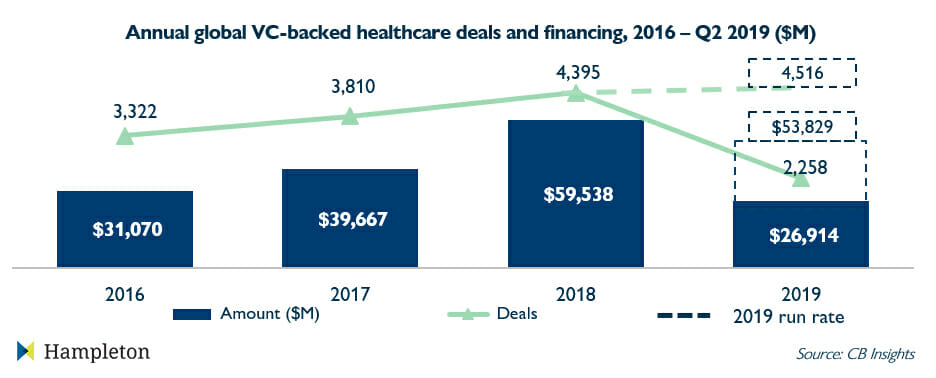 Hampleton Partners cited as an example "four acquisitions carried out by West Coast and UK-based Francisco Partners and its portfolio companies, as it targeted Qualcomm's medical data networking systems; Bernoulli Health's clinical surveillance software; and SRS Health Software's medical records software."
"Fantastic" UK life sciences worth £70 billion as personalised medicine gives boost

UK's life science are in a "fantastic position" thanks to technology supporting personalised medicine. Ageing ageing population and the fourth industrial revolution are behind opportunity, finds report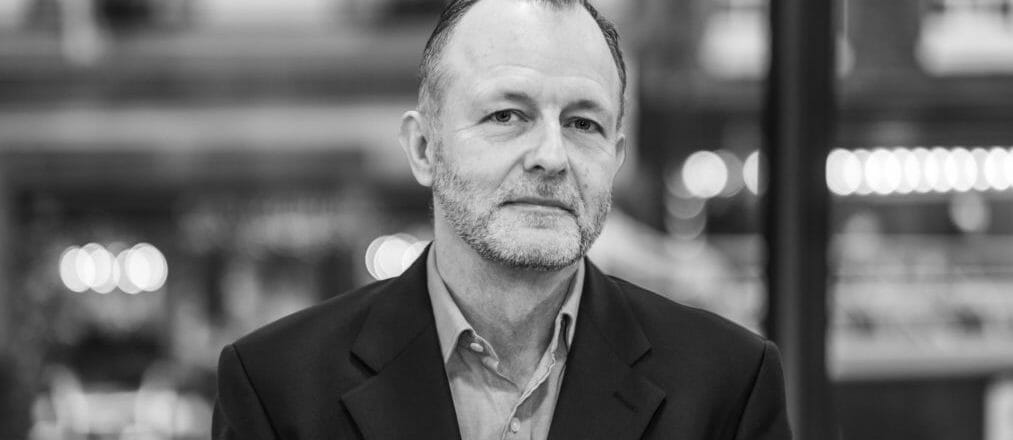 Jonathan Simnett, director and healthtech specialist, Hampleton Partners, said: "M&A activity in the healthtech sector underlines a pressing imperative: to deliver better healthcare, cheaper, against the backdrop of an ageing population, data protection and the pressures of cost-efficiency. As a result, many acquisitions have targeted companies focused on preventative medicine software and technology which can help detect anomalies early and avoid later-stage, costly emergency treatments; and software aiding efficient personnel, equipment and facilities allocation and accurate payment processing.
AI spending, intelligent automation rollout and healthtech valuations see fourth industrial revolution jump to next stage in Gartner Hype cycle

Fourth industrial revolution gets shot in the arm as AI spending and intelligent automation rollout surge while healthtech valuations soar. Is the tech disillusionment phase of Gartner Hype cycle over?
"We expect healthtech to remain a strong sector with continued M&A activity in the near future, as financial and strategic buyers invest and acquire in order to enter the healthtech space, expand their own product range or simply to seize the opportunity of innovative healthtech solutions which are likely to appeal to a wide range of healthcare systems and providers."
---
Related articles
AI: the snake oil of the 21st century
European spending on AI set to increase by almost 50% in just one year
Is RPA overhyped, scalable or a bandaid? Are decision engines next?
Worldwide addressable RPA market worth $50 billion, finds report
RPA: we take a look at UiPath, Blue Prism and Automation Anywhere
Laying the foundations to future-proof our NHS and power UK HealthTech
"Fantastic" UK life sciences worth £70 billion as personalised medicine gives boost
---