Sebastian Glock, senior technology evangelist at Cognigy, discusses how conversational AI is driving innovation in the utilities sector
Consumers' customer service needs from the utilities sector are typically both sporadic and urgent. Someone needs service turned on, or off, or transferred – or they are reporting an outage and want to know when service will be restored. Conversational AI has transformed these interactions, meaning that gone are the days of frustrating call centre queues, confusing online menu options, and outdated FAQs.
Being able to handle these inquiries swiftly and confidently is key to delivering a positive customer experience. Conversational AI can help manage customer care in contact centres by streamlining the service process, reducing the impact of high call volumes on contact centre morale during outages, and making routine tasks associated with utility accounts easier and faster to navigate. It can also facilitate the rollout of reliable and accessible services 24/7 across all voice and digital channels including WhatsApp and Facebook Messenger.
Automation allows for a proactive approach to utility customer service, improving customer experiences and building trust by taking initiative when an issue is expected to affect a segment of customers. This provision helps to both protect company reputation and maintain a more positive perception by consumers of their utility vendor.
What utility customers want
First and foremost, utility customers want their utilities to work. When services don't work, customers want to know why they aren't working, and when they will be working again. Customers also want to be able to start, stop, and change service without hassle.
A utility contact centre's priority mission should be outwardly focused on customer experience across the following factors:
time to respond to queries;
time to resolve queries;
ease of finding information;
timeliness of customer outreach.
To achieve improvement in these areas, utility contact centres can implement technological solutions in the following ways:
streamlining call routing
instituting self-service
automating repetitive tasks
improving employee experience.
Conversational AI enhances customer care
With conversational AI driving communications with consumers, customer care can be taken to an entirely new level.
Self-service
Customers with simple questions or needs can benefit from self-service conversational AI models that allow them to resolve their issue on their own – whether they are trying to get a copy of their bill, report an outage, or pause service while a property is empty.
Identification
Those with slightly more challenging issues that require human intervention can still benefit from automated routing as conversational AI-powered chatbots can gather vital customer contact and account information, verify the customer's identity, and triage the problem to ensure the customer reaches the most appropriate human agent.
Customer updates
Customers waiting on hold for a human agent can also be helped by conversational AI chatbots that can keep them updated on wait times and outage updates as they hold.
Automated chatbots can also be used proactively, reaching out in case of a known outage with alerts, updates, and ETAs for predicted resolution times.
Consistency
We are seeing the growth of omnichannel strategies as part of the digital transformation of the utilities sector, as customers are now turning to various social media platforms and apps to access information. Conversational AI is helping to support this transition through the delivery of a unified experience across different channels.
The future of conversational AI for utilities
As the need for faster, more efficient, and more personalised customer service for utility customers continues to be a differentiator, conversational AI and automation are at the forefront of technological adoption.
Cost savings over time can be a natural by-product of technologically enabled utility contact centres. When employees are relieved of mundane tasks, they are free to engage comprehensively with customers whose needs are more complex.
The use of conversational AI has provided customers with the opportunity to access 24/7 support – something that is crucial in this sector and, without which, can quickly lead to frustration. The use of virtual agents provides customers with a tangible point of contact outside of traditional work hours, extending the support available to customers without increasing the pressure on human agents and leading to higher employee and customer retention.
We have passed the point where utility companies are questioning the use of conversational AI with the technology now a principal part of the customer strategy. Conversational AI allows utility providers to massively enhance the overall customer experience by providing access to faster, more detailed, and accurate information exactly when they need it.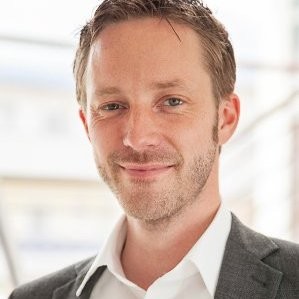 Related:
Tech Leader Profile: leading utilities IT strategy as CIO of Northumbrian Water — Nigel Watson, CIO of Northumbrian Water, spoke to Information Age about how he ensures tech leadership success in the utilities space.
The most valuable use cases for artificial intelligence in web applications —This article will explore how AI in web applications has been helping organisations drive value.