61 institutions, including 3 UK schools, have been selected by HP, Microsoft Corp and Digital Promise Global (a non-profit organisation working to encourage innovation in education) to reduce the digital skills gap by reimagining the classroom, with an emphasis on digital skills and creativity.
The three UK schools participating in the scheme are: Aldercar High School & Post 16 Centre in Nottinghamshire; Newent Community School & Sixth Form Centre in Gloucestershire; and Old Buckenham High School in Norfolk.
Old Buckenham High School, commented on the announcement: "The Learning Studio represents a unique opportunity for our students", said Mr Fell, head teacher.
"It will give them the space and tools to acquire practical knowledge and skills that they'll need in the future. ICT is a huge focus at our school and we're delighted to have this additional support that will help us deliver on our goal of being a leading ICT learning centre."
>See also: The next generation of programmers: Singapore's digital skills drive
The Learning Studio programme aims to reinvent the classroom as a space for students to design, create and invent through innovative technology. The aim is to change the learning experience and shape the future of learning.
The Reinvent the Classroom programme is a collaboration by HP and Microsoft Corp 'to inspire instructional innovation and next-generation learning experiences powered by Windows 10 and HP solutions'.
Each Studio is equipped with powerful, cutting edge tools designed to support the development of digital skills and creativity.
The centres also aim to foster greater collaboration – with students, teachers, after-school programme leaders, administrators and parents all encouraged to play an active part in the learning experience.
"These Learning Studios blend the power of educational technologies and instructional methods to truly revolutionise education by creating adaptive, immersive learning environments that energise teacher and student alike," said Neil Sawyer, Channel Sales, Education & SMB Director (UK&I) at HP.
"HP and Microsoft are committed to delivering exciting new devices and solutions that make education more flexible, collaborative and dynamic so it works uniquely, and successfully, for all."
Digital Promise Global will direct the project with the technology provided by HP and Microsoft Corp. support teachers and students involved in the programme.
>See also: The STEM skills gap on the road to closing?
The technology included in the Learning Studios package comes in 2 forms: hardware and software.
The hardware will include, 1 HP Sprout and Capture Stage, 1 Dremel Idea Builder 3D Printer, 10 HP x360 310 G2 convertible notebooks, 1 HP Pagewide printer, 1 Large format display and 1 Charging cart or 10 laptop locks.
The software provided will include Windows for the Classroom, Sprout Marketplace, including Autodesk, Crayola, & media creation software, Office 365, Skype, HP School Pack 2.0 and other pre-loaded software as requested by school sites
The aim of the learning studios – similar to Labs on Wheels initiative in Singapore – will help develop a variety of skills, including design thinking; 3D design; visual communication; invention literacy; digital storytelling and social entrepreneurship.
HP also said that each school will be provided with not just the technology, but ongoing training, support, resources and evaluation as well.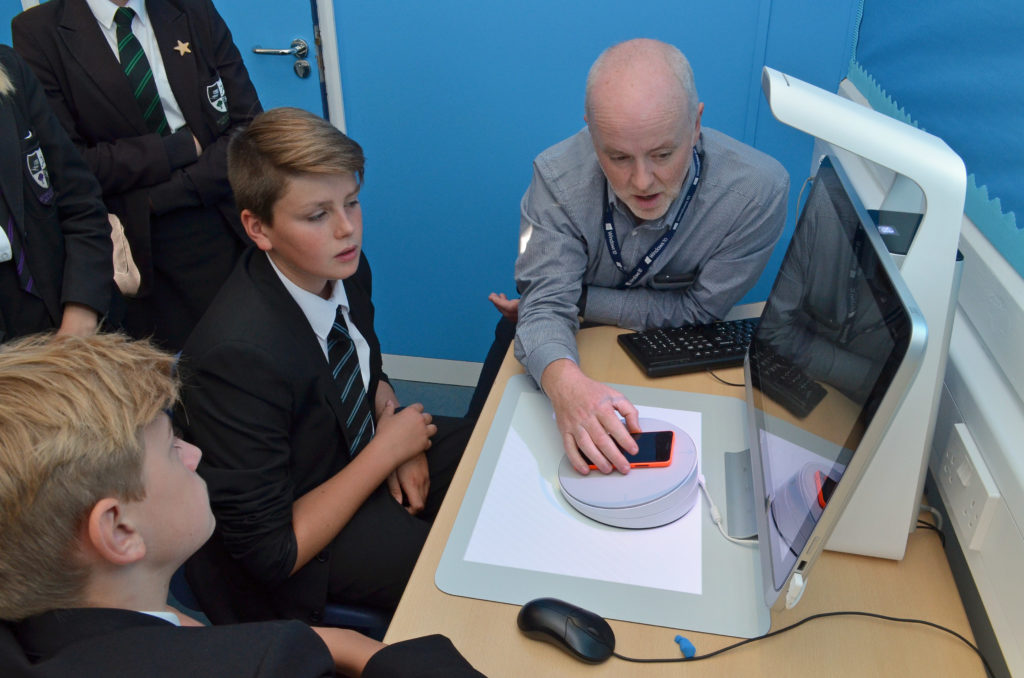 Initiatives like these are important. As jobs (and society in general) become more digitised, so will the demand for digitally capable individuals to help maintain, and innovate, future processes.
The digital skills gap exists, and it is vast, but efforts like these go some way to bridging it.