Hewlett Packard, the tech giant, was a single dominating entity for 76 years before the organisation split in two.
HP Inc. retained the printing and PC business segments, while Hewlett Packard Enterprise (HPE) retained the technology solutions segments.
Initial financial reports after the split suggested HPE was performing better than HP Inc.
A year on, Information Age spoke extensively to George Brasher, managing director at HP Inc. UK, about the first year: the challenges, the changes and the future ambition.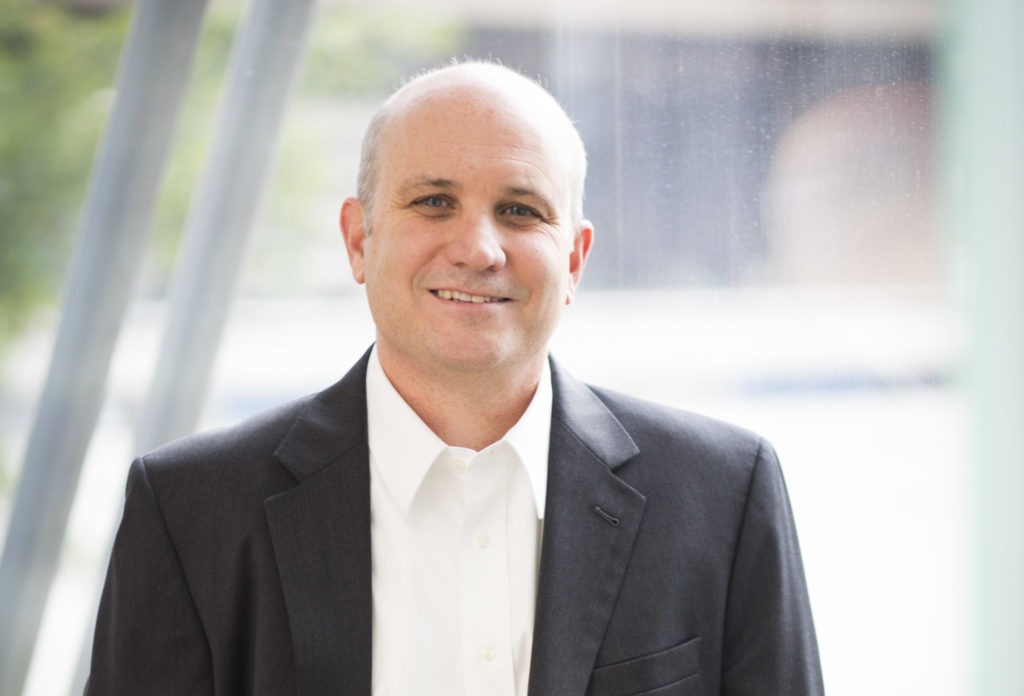 How has the split impacted the culture?
When we created the new HP, we set out to breed a culture of re-invention, with the focus and energy to constantly innovate and disrupt, both vital in an ever evolving market.
Innovation doesn't just happen in the labs and I ask my team to constantly innovate and implement changes for the better, no matter what part of the business they work in.
As well as instilling a new energy, we've also tried hard to ensure that the new HP stays true to what we call the HP way, which is a reason I have stayed at HP all these years.
>See also: HP opens UK learning studios to tackle the digital skills gap.
The HP way has the following 5 principles and is something we've been very determined and proud to keep as part of our new culture:
We have trust and respect for individuals.
We focus on a high level of achievement and contribution.
We conduct our business with uncompromising integrity.
We achieve our common objectives through teamwork.
We encourage flexibility and innovation.
What new technologies have you tried to embrace in the workplace?
We're seeing increasing demand for innovative, quality products that allow employees to work on the move with the same productivity that would be achieved in the office.
Our HP X3 is the world's first built for business 3-in-1 device that combines PC power and productivity with premium smartphone capabilities in a secure device that can dock wherever you need to work.
What have been the highlights over the last 12 months?
I can't believe it was only a year ago that we separated the business into 2 Fortune 100 companies. The separation went without a hitch, and we are now the world's largest start up.
So much has happened since then, I'm blown away by how much has been achieved within our first year.
It has all been possible because of the separation, which has enabled us to move faster, to be more focused investing in our own products and services and to be more flexible for our partners.
All this, whilst still being large enough to have the scale and funding needed to innovate has proved to be a winning formula.
>See also: Could your office printer be a security liability?
The level of innovation coming out of the company within our first year is greater than in any 12 month period that I can remember at HP, and I have been here for over 25 years.
Not only have we been able to improve the design and quality of our PCs, with the world's thinnest business and consumer laptop both coming from HP in the last year, but we have created whole new categories from immersive computing with Sprout merging the 3D and 2D worlds, to the HP X3 that is the first truly 3 in one, phablet, desktop and laptop, ideal for the new mobile world we work in today.
One particularly exciting highlight of the last 12 months was the announcement of the acquisition of Samsung's printer business in October.
This wasn't just an acquisition but a move that gives us the opportunity to reinvent and lead in the $55 billion A3 market.
We also brought our 3D technology to market this year. We think our move will truly disrupt the $12 trillion global manufacturing sector.
We feel like a start up in the best possible position, there are so many exciting opportunities ahead of us.
What have been the main challenges you have faced in implementing your ideas over these last 12 months?
I relocated my family to the UK two years ago and then also took on the MD role of the new business a year ago.
When you come to a new country and are leading a new team in a new business, before you can successfully implement your ideas, you need to gain the trust of the team and their confidence in you and you need to understand and fit into the local nuances and ways of thinking.
Luckily I've lived in nine cities in three countries and worked in many different businesses and functions at HP.
I'm fairly used to personal re-invention and adaptation.
What strategies have you implemented over these last 12 months?
Our CEO has implemented a global strategy which we refer to as 'Three Waves', which makes a lot of sense and is working well.
It means you never take your eye off the ball, whilst always looking around you and behind you to see what's coming next.
>See also: How microservices are shaking up the world of enterprise IT
We must focus on the core business, spot and grow the natural adjacencies and opportunities, whilst also providing the time and cash flow necessary to create new and exciting categories for the future.
We are also increasing the importance of the channel to the HP business. 80% of our business already comes through the channel and we're increasing this globally to 87%.
The separation has truly enabled us to reinvent our channel business, we are now faster, more responsive, more transparent and more flexible.
In October we won top place for channel satisfaction in EMEA as part of the Canalys Vendor benchmark.
We have never won that and we now have won it within the first year of the new HP. There is no better proof that your new strategy is working than the channel itself is voting you as number one.
What does the future look like in your industry?
The market continues to evolve and the pace of technological change continues to quicken.
This means only the businesses that evolve and re-invent will succeed and we feel in a perfect position to constantly adapt to meet the ever changing customer needs.
We understand that people need and want more flexibility, whether that's from how they want to use their device to how they want to pay for it, and this is becoming increasingly more as a service than as an upfront outlay.
>See also: The ripple effect: acquisitions and the consolidated storage ecosystem
From a business customer perspective, we understand that IT is increasingly seen as a commodity and we have to ensure we have the flexibility to address that need.
The 3D market is still in its infancy, and will be groundbreaking in its disruption of the $12 trillion manufacturing sector.
We are right at the heart of it, what can be more exciting than that?