Brett Shanley, founder and CEO of Knoma, discusses the role that digital skills bootcamps can play in boosting the UK tech industry
Bolstered by a period of rapid digital transformation during the COVID-19 pandemic, the UK's tech sector now has a valuation of over $1 trillion, having celebrated its most successful year ever in 2021.
Despite this incredible level of success, it would be wrong to assume that the future prosperity of the industry is secure. At present, many UK businesses are facing a significant skills gap when it comes to attaining top digital talent, with government data published in January 2022 revealing that nearly a fifth of companies had a skills vacancy in the Digital, Culture, Media, and Sports (DCMS) sector. Furthermore, 14.1 per cent of firms reported a lack of digital knowledge within their teams.
As organisations grow increasingly reliant on technology to power their everyday operations, the digital skills divide will continue to widen without swift and decisive action to upskill staff. In recognition of this, the Government and business leaders alike have invested huge sums of money into providing so-called 'digital skills bootcamps'. These are specially designed to help meet the demand for digital skills by educating people in how to get the most out of working with technology, and evidence is growing that they will play a pivotal role in ensuring the UK tech sector's continued success.
Why businesses should take notice
The success of digital skills bootcamps in helping to secure the UK tech industry's future is heavily contingent on the level of involvement from businesses. At present, however, not enough organisations are devoting the time needed to upskill or reskill staff, with research conducted by MPA Group finding that over a third of companies – 35 per cent – only allow workers to devote less than two hours per week to training, research, and development.
Although there may be a number of reasons for this, MPA Group's research indicated that 'a lack of budget' was considered by businesses to be the largest barrier for workplaces allowing staff to spend time on development.
Digital skills bootcamps are helping to solve this problem by enabling companies to take advantage of the considerable state investment in the initiative, meaning organisations are given more affordable access to industry-led training.
What's more, with bootcamps having already been trialled to great success in places like the West Midlands – where approximately 2,000 adults have been trained with essential tech skills over the past few years – firms have the opportunity to hire recent programme graduates who can help impart what they have learned onto their workers. This means that organisations not only have the option to enrol employees in bootcamp, but to start their own, internal educational programmes as well.
By getting involved with digital skills bootcamps, companies can ensure that they stay up to date with all the latest technological advancements, and are well equipped to take on the digital challenges that lie ahead.
Opening opportunities for individuals
The advantages of digital skills bootcamps are not merely limited to businesses, but also for the people who work for them to upskill or reskill.
For individual workers, having access to relevant training could, for example, enable them to secure more responsibility within their current role, or a promotion to a more senior position with their existing employer. As this tuition is often delivered to workers in the form of a company programme, the burden on paying for personal education is mitigated significantly for the individual.
However, it is not only those who are currently in employment who stand to benefit from the proliferation of digital skills bootcamps, but those who are in education but struggling to gain access to relevant learning. Indeed, in November 2021, the UK's universities and colleges appealed for help in equipping young people with digital skills, admitting that they lacked the resources, knowledge, and infrastructure to tackle the country's tech talent shortage.
While universities and colleges certainly have a key role to play – and should be provided with the support they need – digital skills bootcamps are helping to alleviate the pressure on traditional institutions who, at present, are having to contend with an overwhelming number of young people seeking digital skills education.
Digital skills training means investing in people
The UK's tech scene may have performed remarkably well in recent times, largely due to the great acceleration brought about by the pandemic, but its continued prosperity is far from guaranteed.
Businesses should be under no illusion that the ever-widening digital skills gap represents a very real and present danger to their longevity in an environment that is fast becoming increasingly tech-focused. If they mean to stay at the top of their game in the months and years ahead, they need to seriously consider how they can help to narrow the divide.
Digital skills bootcamps may not be the quick fix solution to the digital skills gap that the government and some employers might hope they will be, but they are certainly playing a very important part in addressing the issue. However, the success of bootcamps will depend heavily on how much businesses mean to invest in them.
While technology may have seemingly limitless potential for organisations, the fact of the matter is that always have been – and always will be – the most important asset that companies possess. Therefore, businesses need to consider how investing in digital skills bootcamps can equip their workers with the knowledge and abilities to truly get the most out of working with technology.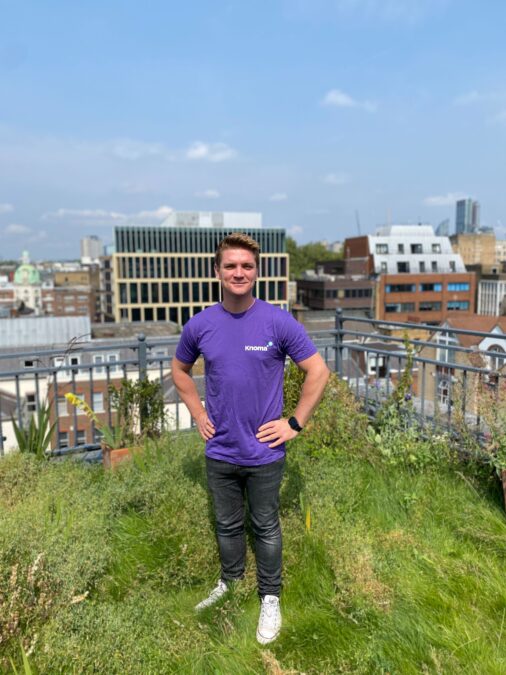 Related:
Mind the skills gap: building a workforce for the digital economy — Jonathan Westley, chief data officer at Experian, discusses how a workforce that's ideal for the digital economy can be built with the skills gap in mind.
Encouraging STEM uptake: why plugging the skills gap starts at school —
Agata Nowakowska, area vice-president EMEA at Skillsoft, discusses why plugging the skills gap in tech starts at school, and how this can be achieved.