Online learning has become a $220 billion global market, with millions of people turning to the internet to meet both their professional and casual learning needs, according to the E-learning Global Market Outlook. Today, roughly 35 percent of the U.S. population pursues a "side hustle," and there are estimated to be over 40 million "solopreneurs" in the U.S. workforce.
These individuals are capitalizing on the strong demand for online learning by making their unique expertise available online, and that phenomenon is fueling the growth of Kajabi, an all-in-one DIY page design platform that caters to information products. The company recently announced the release of Pages, a newly redesigned feature that gives users more control and fewer complications when designing and integrating optimized landing pages into digital offerings.
Digital transformation in education: The FutureLearn view

In this piece, Nigel Smith of The Open University-owned FutureLearn, reflects on the digital transformation in education over the past six years since MOOCs (massive open online courses) first burst onto the scene. Read here
Kajabi now includes Pages for free to its entire user community. The rollout fits in well with Kajabi's signature approach of supporting advanced marketing functionalities and online course experiences, while making them extremely easy for anyone to manage themselves.
"Why am I so excited about Pages? Very simply, because of what it's going to do for our Kajabi customers' businesses," explains Kajabi co-founder and CEO Kenny Rueter. "They'll be able to make more money by leveraging powerful options, without getting mired in learning new technology."
Rueter experienced exactly that problem when he tried to build his own digital learning presence, which eventually prompted him to found Kajabi. He found many different tools and site builders that could do pieces of what he needed to get started, but found no all-in-one DIY page design platform that gave him the flexibility to really scale his business and take it to the next level.
So Kajabi was born, allowing customers to spend their time creating outstanding educational content, instead of learning new technical skills to create a website that was able to sell their content at scale.
According to Spectrum Equity research, these information entrepreneurs will find an audience willing to pay for that content – 78% of respondents said they would pay for learning content, either directly or through their employer: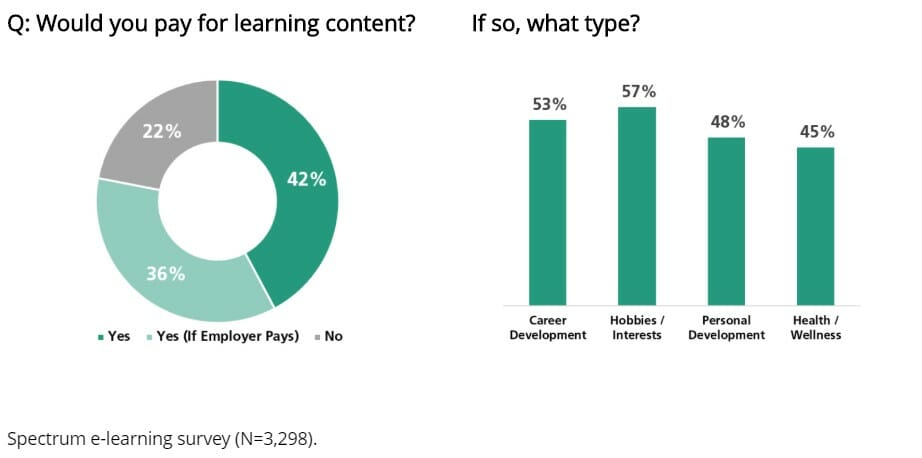 This research underscores why Spectrum Equity has added Kajabi to its portfolio by making a minority growth investment in the company.
"We are thrilled to be partnering with the team at Kajabi," says John Connolly in a release from Spectrum Equity. "Like so many of our partners, the Kajabi team's success comes from an intense focus on its customers and that focus translates into a world-class product. Kajabi takes personal pride in helping subscribers achieve their visions of success, and that continues to drive the Kajabi team to innovate and deliver value to its subscribers."
Pages comes with a built-in library of page types, sections, elements, and themes, which include pages made for promoting products, blogs, downloads, webinars, events and more. It also supports the latest transition animations and is informed by user experience best practices. All in all, the rollout puts Kajabi in position to deliver significantly more DIY page design value to sellers of digital products.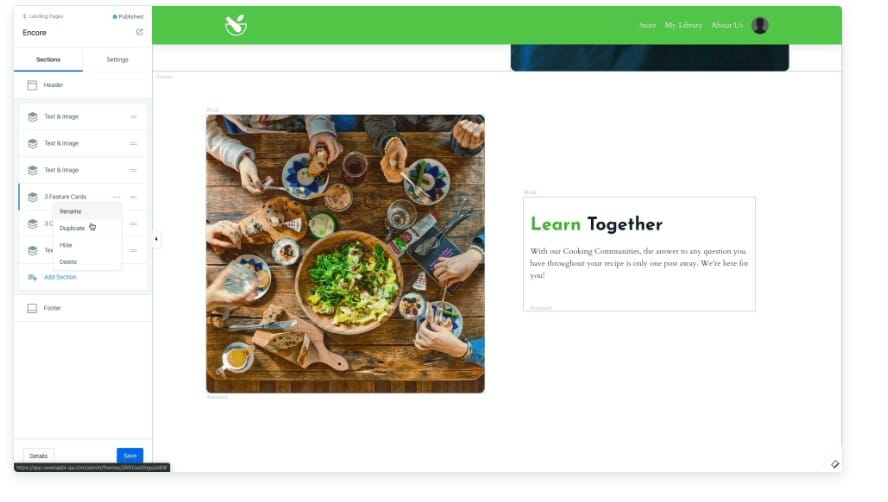 "The new Pages interface gives our users that perfect balance of the flexibility they need to represent their brands, and the clarity and ease of being able to build fast and get it live," asserts Jeremy Saenz (pictured), Kajabi's Chief Product Officer.
He explains they avoided some of the pitfalls of the typical "drag and drop" site builder in favor of a dynamic tool that focused on the expected page outcome and helped business owners create a page that would deliver that result.
How blockchain is changing web design

What is actually blockchain? According to the wiki, blockchain – is a continuously growing list of records, called blocks, which are linked and secured using cryptography. Read here
The beauty of Kajabi Pages is that it can act as a standalone page builder, or it can be used as part of the full Kajabi platform, on which users can manage all aspects of their business, from product building to cross-channel marketing automation campaigns to recurring payments.
Jonathan Cronstedt, President of Kajabi, adds, "We believe there is a significant growth opportunity ahead and look forward to helping more individuals and SMBs unlock and monetize their expertise."