Whilst wages are high, there are thousands of trucking jobs that remain unfilled. So, what appears to be the problem? And why are so many positions going unfilled for a job with such a lucrative salary? It is said that driving trucks is a tough job and is not as easy as just sitting behind a wheel and driving from A to B.
There are lots of factors to consider when thinking of driving as a career choice, and the implications that they can have on other parts of your life. Here we will discuss some of these issues and see exactly what the problem is, and how you can counteract it. Read on to find out more.
Being cut off
Being on the road for a long time, covering distances of thousands of miles and undertaking journeys that can cross state lines, countries and even continents can put a huge strain on family and social life. Furthermore, it can be a lonely pursuit and you can go days and even weeks with minimal interpersonal interaction.
Another issue is that due to its solitary nature, there is a lack of interaction with colleagues and associates meaning you can often feel like you are on your own. But there are things that you can do in order to combat this. For example, there are apps available like popular trucking app iTrucking, that can keep you up to date and connected whilst you are out on the highway. This app offers a chat facility where you can engage with other industry professionals whilst you are out an about.
Whether you just want to let off some steam, or want to discuss the latest developments in the sector, you can meet and chat virtually with other individuals that are in the same position. It can be a welcome tool for those that are out and about and feeling a bit cut off.
Not keeping up to date
As well as the issues of loneliness, there is a problem around keeping up to date with news and information relating to your job and the industry. There are many news sites out there with trucking related news on them but they are often mixed up with other unrelated stories which can be a hassle when you are trying to filter them out.
Apps like iTrucking offer only industry news and all in one easy to reach place and can help you keep ahead of the game whilst you are away. Just a few swipes on your phone and you can catch up with all the latest breaking news as and when it happens-without all the additional junk.
Long working hours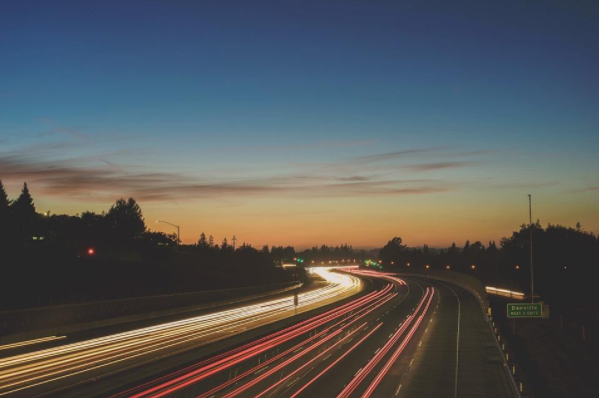 Driving trucks can mean long and unsociable hours. You are often expected to meet strict and sometimes seemingly impossible deadlines and this can mean you go for hours without taking a break, stopping, sleeping, or having some refreshments. Yes, you are under pressure to be on time and late shipments are of no use to anyone as well as losing you and the company money but your safety is of the utmost importance.
Whist coffee is your friend, it is important to stop periodically, get some shut eye, have a coffee and make sure you have something to eat. Hunger and tiredness can lead to lapses in judgement and concentration which can be perilous for all involved. Whilst noting the pressure you have on you to be on time, or even early, be sure to take time to look after yourself and not take any risks when it comes to safety or your ability to drive.
These are three of the factors which we believe makes a job in trucking a challenging one. We hope that we have given you a couple of tips to help you handle any of these issues and assist you in your career. 
Related Topics