According to the announcement from the LoRa Alliance, multiple network operators have deployed roaming-capable platforms, with full LoRaWAN roaming capabilities now available in 27 countries around the world, as well as via satellite.
Multiple customers, globally, are already leveraging the roaming services provided by public LoRaWAN network operators.
LoRaWAN roaming capability is presently available from the following LoRa Alliance members: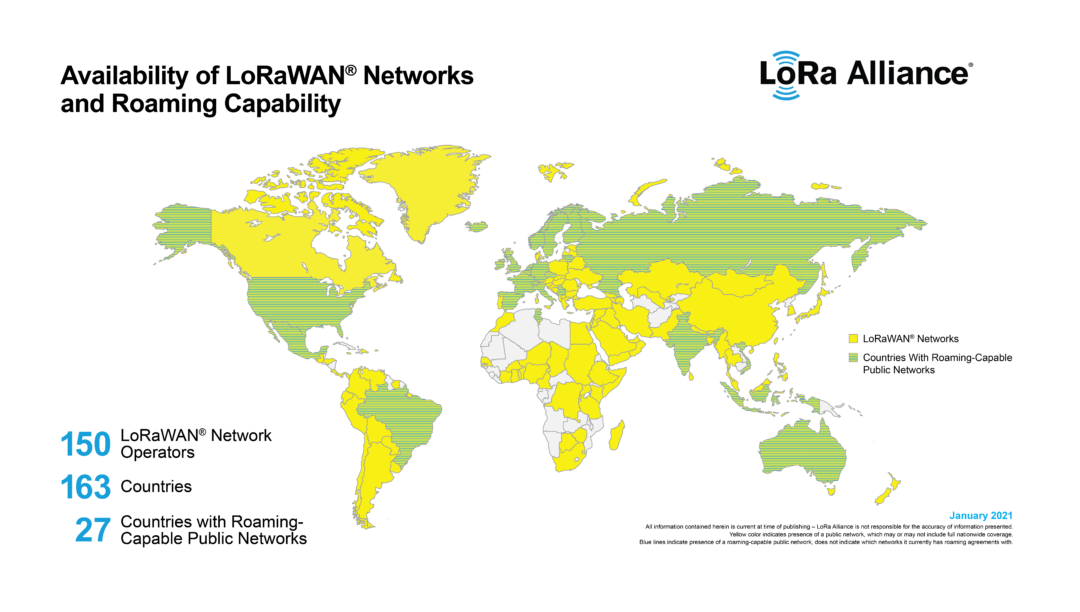 The association has also announced its Connect EU initiative to accelerate roaming across Europe, with participation from other regions, which will support collaboration among all LoRa Alliance members that are interested in leveraging LoRaWAN roaming.
Connect EU, alongside recent LoRaWAN Backend Specification enhancements, look to demonstrate commitment to continuous improvement in the space, as well as encouraging active member engagement.
Simplicity is the key to smart neighbourhoods

Alistair Fulton, vice-president and general manager of Semtech's Wireless and Sensing Products Group, discusses the need for simplicity when powering smart neighbourhoods from 2021. Read here
"The LoRa Alliance continues to drive a strategy of making LoRaWAN widely accessible and easy to use," said Donna Moore, CEO and chairwoman of the LoRa Alliance.
"As of the end of 2020, we have public and private LoRaWAN networks active in more than 160 countries around the world.
"We also know that true global coverage is most quickly accomplished by interconnecting networks and allowing devices to seamlessly move between them—especially for logistics and tracking applications.
"Many of the largest global brands have supported this approach by implementing LoRaWAN roaming across their networks, making LoRaWAN more accessible than ever before."