The pace of disruptive technological advances is accelerating and more data is being generated than ever before. From the Internet of Things (IoT), artificial intelligence (AI) and to connected wearable devices, disruption is sweeping through many business sectors. But where is all this expanding data being processed? Increasingly, it's happening at the edge.
What is the edge?
When he thinks of the edge, Microsoft Canada's Stephen Tanaka, suggests it's any type of computing power done in a remote scenario; "whether that is all the way from a consumer device in your Amazon Alexa, or whether that's in your watch or on an oil rig," he told Information Age during SOTI Sync 2019.
The edge is the ability to analyse, process and compute data in real time from any given device, without the need to send it up to the cloud or back to a data centre.
The five pillars of Edge Computing

Why do we need Edge computing? What is it? What are the advantages? The five pillars to edge computing provide the answers. Read here
Edge computing use cases: anything you can imagine
"There are many scenarios where you can't leverage the cloud in the way that you normally would, because you don't have the necessary connection," explained Tanaka, providing an example of digital wristbands on cruise ships that act as an individuals identity — "I can track my children when they're running around the ship and keep track of what I've spent," he said. This is just one of hundreds, perhaps thousands of examples, of where the edge is being deployed. It's use in the oil and gas industry is also pervasive; with so many remote locations, it's necessary to process data from those assets (a drill or rig, for example) then and there without sending the information to the cloud or data centre on a poor internet connection — data needs to be processed and decisions need to be made quickly.
Processing IoT data at the edge: the right business decision

In the below Q&A, Rob Milner, head of Connectivity at Cambridge Consultants, explores the importance of processing IoT data at the edge. Read here
"Autonomous driving is another great example," said Tanaka. "You could say that it is really an edge device, because it's processing data from the road, from other cars and things like traffic lights. It's not sending that data up to the cloud, because it needs to make those decisions right there on the road, instantly."
The edge creates more usage around data
There are many scenarios where there is slow or no internet access and businesses need an IoT/edge play to deliver a consistent experience, similar to the operations in a data centre or in the cloud. There are also a number of examples where the edge is important, because you need those operating capabilities — at the device — to innovate.
But…some food for thought: "you wouldn't need the edge if you had unlimited bandwidth," according to Tanaka. "If there was such a thing as unlimited bandwidth in any location, you wouldn't need the edge because you effectively have that processing power always there."
However, no one can predict when or if this bandwidth utopia will become a reality.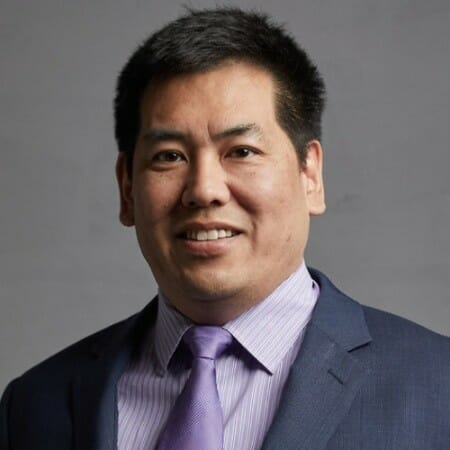 Edge challenges
When working at the edge, businesses are relying on the security of that device. "You have to be confident in the physical security, the logical security, the application and data security of that device," confirmed Tanaka. "Every layer must be protected."
Security isn't the only consideration. Just because you're working at the edge, it doesn't mean you don't want to backup that data in the cloud — so, even if there is a slow connection, it still must be backed up. "How do you do that," asked Tanaka?
Cyber security for IoT and edge computing

The internet of things has its own unique cyber security considerations, as for cyber security and Edge computing, there are a lot of unknowns. Read here
The edge is unlimited
Microsoft's view on the edge is that it has unlimited business and consumer potential. There are so many applications and new use cases will emerge regularly.
But, Tanaka was quick to point out that looking forward, it's not about how the edge is developing, instead, it's about the fact that there will be more edge (internet-connected) devices; "so there's going to be more use cases around the data, what you can do with that data and what you need to do with that data," he said.