Every year at the AWS re:Invent conference, attendees flock to the keynotes to hear what the next big thing will be from Amazon Web Services. This year, the tone was more subdued than in years past, but for technology executives facing the day-to-day pain points involved in keeping a business running, the newest features from AWS are perhaps the most welcome to date.
That's because this year, AWS leadership seemed to realise that most organisations adopting cloud infrastructure are still in the earliest stages. In addition to offering new features, AWS made it clear that they're doubling down on making sure the fundamental features of their platform deliver.
Here's a look at how the newest AWS features will solve pain points common to many CIOs and CTOs.
Sixth-Gen EC2 Instances
Among the low-key but impactful announcements at re:Invent was the news that AWS is launching sixth-generation EC2 instances, which will run on AWS's proprietary arm-based Graviton2 processors.
For re:Invent, this is not big news; it amounts to the announcement of an update of a core foundational component of AWS. In recent years, conference announcements have shied away from even mentioning EC2, focusing instead on Lambda, AI and ML tools, and other, "sexier" tech that's more relevant to edge cases.
5 ways to use AI to improve business efficiency

Regardless of a company's size or type, its executives typically look for ways to help it operate as efficiently as possible. They understand the link between efficiency and profitability. If employees waste too much time with drawn-out processes or complicated tasks, it'll be hard for the enterprise to remain profitable and adapt to challenges. Fortunately, artificial intelligence (AI) supports the need for effective business operations. Here are five ways enterprises can use AI for help. Read here
The updates, though, are significant: they'll mean about 40% higher performance at 20% lower cost, meaning a 40% price / cost improvement over the previous generation of M5 instances.
For CIOs and CTOs just beginning the cloud journey – or still trying to convince the rest of the c-suite that it's time to begin the cloud journey – these baseline improvements could be crucial to helping them make their case.
This wasn't the only announcement that could nudge reluctant adopters onto the cloud bandwagon.
Cloud approaching parity with bare metal
One major sticking point for organisations that haven't yet adopted cloud infrastructure is the perception that doing so will yield a giant performance penalty. Up until now, that perception has been true, to a certain extent.
With the sixth-generation EC2 instances, which the AWS team has been developing with the specific intent of improving performance, however, the performance gap between cloud servers and on-prem servers is shrinking fast.
Organisations that have resisted cloud migration for fear of suffering a performance penalty now have reason to reconsider. What was so savvy about the AWS announcement is that their competitors have not (as far as I can tell) been focusing on improving performance in this way.
CIOs and CTOs in organisations where performance is a top priority can now make the argument not only that cloud architecture may deliver the results they need but also that AWS is the only cloud that can do so today.
Code guru: AI review of your code
The re:Invent announcements weren't all about core updates, of course. One of the most exciting new features announced this year was Code Guru, an AI tool that can scan an organisation's code for thousands of improvements, flaws, and optimisations.
This should excite us all, but it's particularly compelling for CTOs and CIOs of smaller organisations that don't have the bandwidth to review code as diligently as they'd like to. Tapping into the AI power of Code Guru could amount to not only a significant time savings but also help busy teams stay abreast of the constantly evolving body of knowledge that informs how we write code.
While the service is still in preview mode, AWS has promised affordable pricing when it launches, to ensure that Code Guru is widely available.
The biggest shortcoming as of now is that Code Guru is only available for Java; however, you can expect more languages as AWS develops it. This is also how Lambda launched and expanded.
Larger-scale AWS announcements
In addition to the above core functionality updates and enhancements, which have the potential to tip the scales in favour of cloud adoption for holdout organisations, AWS leaders also announced totally new functionalities at re:Invent 2019. While these will appeal to a smaller group of tech leaders, they're worth briefly mentioning here.
First, Outpost, which lets organisations run an entire AWS cabinet from their location. One use case leaders cited was for an organisation that wants to tap in to the power of AWS tools and services but has extremely high reliability needs. A dedicated AWS Outpost means an organisation doesn't have to be near an AWS data centre or share bandwidth with other AWS customers.
Reports indicate that Volkswagen will use Outpost to power their factories, many of which are in remote locations and may not have been able to use public AWS infrastructure.
Artificial intelligence and the car

In a 'natural' progression, artificial intelligence technology will increasingly be integrated into modern cars. Read here
The second is the introduction of mini-AWS data centres around the country designed to offer extremely low latency connections. While this, too, is still in its trial phases, applications for industries that have had to rely on on-prem infrastructure could be game-changing.
Facilitating the start of the cloud journey
Of course, I can't sum up the entirety of re:Invent in a single article. What's reassuring for CIOs and CTOs, though, is that AWS leaders are starting to demonstrate awareness that, as exciting as their newest cutting-edge innovations are, their largest potential audience consists of those just starting their cloud journey.
If you have, until now, had reservations about cloud migration, I urge you to take a second look. The new generation of AWS tools and infrastructure offers better performance for lower costs than ever, along with tools that have the potential to help nearly any tech leader.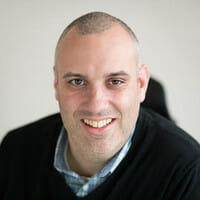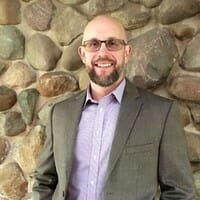 Written by Brendan Caulfield and Wayne Geils, co-founder and AWS technology evangelist at ServerCentral Turing Group