Amelia-Eve Warden at 21 co-founded P&C PR earlier this year.
She is CEO and aiming her company at the millennial generation. Providing a service to "those who might not be given a chance by the older generation," as she describes it.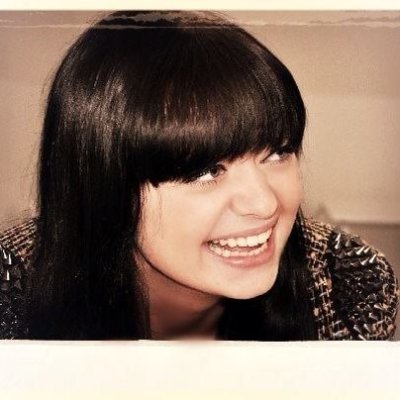 The PR agency targets "tech startups and, digital and media large social figures [i.e. a YouTube star]."
>See also: Digital skills gap: How to prepare a generation for the modern
"We aim towards younger people who haven't had the recognition they deserve. Some of them have such amazing products, but they haven't been given the PR representation or funding. My aim is to show the older generation that dictates this and show them that young people can do it just as well."
Modernising CRMs
Throughout the interview Warden stressed the importance of modernising CRMs (customer relationship management).
This is a term that refers to practices, strategies and technologies that companies use to manage and analyse customer interactions and data throughout the customer lifecycle.
She suggests that too many industries are stuck in a "loop, coming back to the same old idea."
Without modernising a CRM system it will be difficult to improve business relationships with customers and even detract potential future customers. Effectively it restricts innovation.
>See also: How to make BYOD for collaboration work in the meeting room
"Modernising CRMs is not only going to boost your customer base. It will allow you to gain so much more in house. You're going to be able to train your internal team to understand current technologies. If you are representing the tech space you're going to have understand the technology of the day."
In Warden's mind you can't pitch the digital world if you haven't done it in house.
An office in the skies
This sounds dangerously like PR for a PR agency, but what drew Information Age to this story was the operational model of the company: everything runs in the cloud.
"Everything runs on Google Apps in Business. We use it for a certain price a year with unlimited user capacity. It's similar to Google Drive but with a far greater range of capabilities," said Warden.
"The reason I wanted to do everything remotely is because I haven't come across any PR agencies that have yet. We do everything in the cloud where you can do live edits, live chats, live video broadcasts, group brainstorms in a sort of Skype format and you can see everyone doing it. It automatically saves and everyone can access it from wherever they are providing they have internet."
"In other words it is a massive live tool on your laptop at home or wherever you are."
>See also: Transform work culture: the office is not dead – but it must be reimagined
The agency prioritises the millennial generation and embodies the idea of a remote workforce that is becoming, essentially, the new normal. This presents an idea of the modern office not actually being physically grounded in a space.
Naturally, cost may have played apart in this decision but that's not a bad thing, far from it.
The PR agency, although in its infancy, already has an advantage over its competitors in that it doesn't need a fixed, costly location.
Equally, the clients being targeted are unlikely to care that there is no formal HQ, because they are the born from the same sphere of millennials who expect the flexibility a cloud-based operation offers.
Millennials will most likely shape the future technology space and it is important that they are fostered and represented in an equal way to their more established competitors.
Related Topics