Trust is the new frontier in technology. Without it, from both a consumer and employee perspective, technology will never reach its potential.
This was the message from the opening keynote session at Oktane19, hosted by Okta — the provider of identity for the enterprise — at the Moscone Center West in San Francisco.
"Trust is a timely and timeless issue in technology," opened Ryan Carlson, the company's CMO.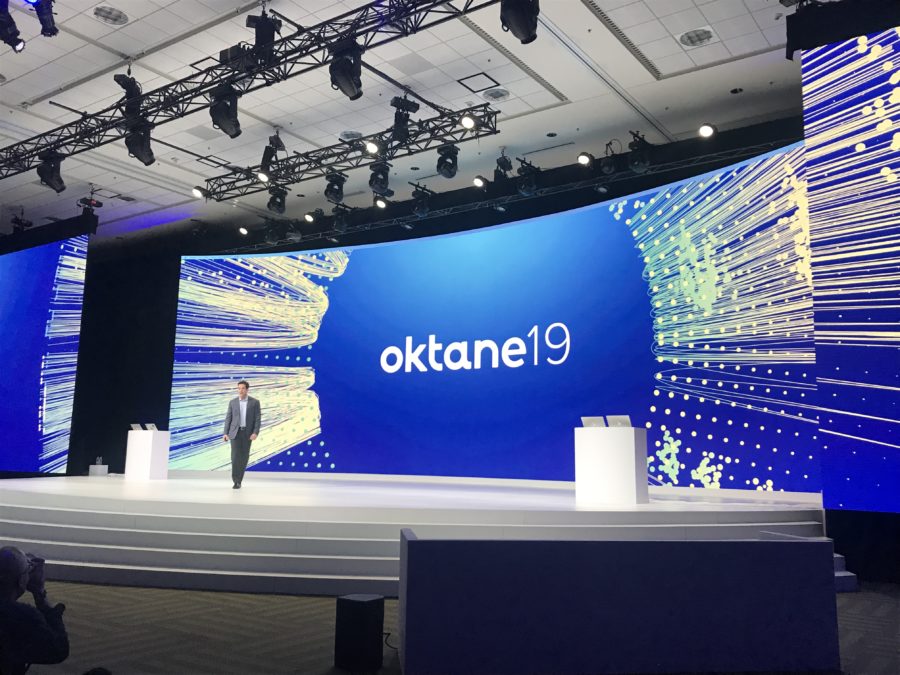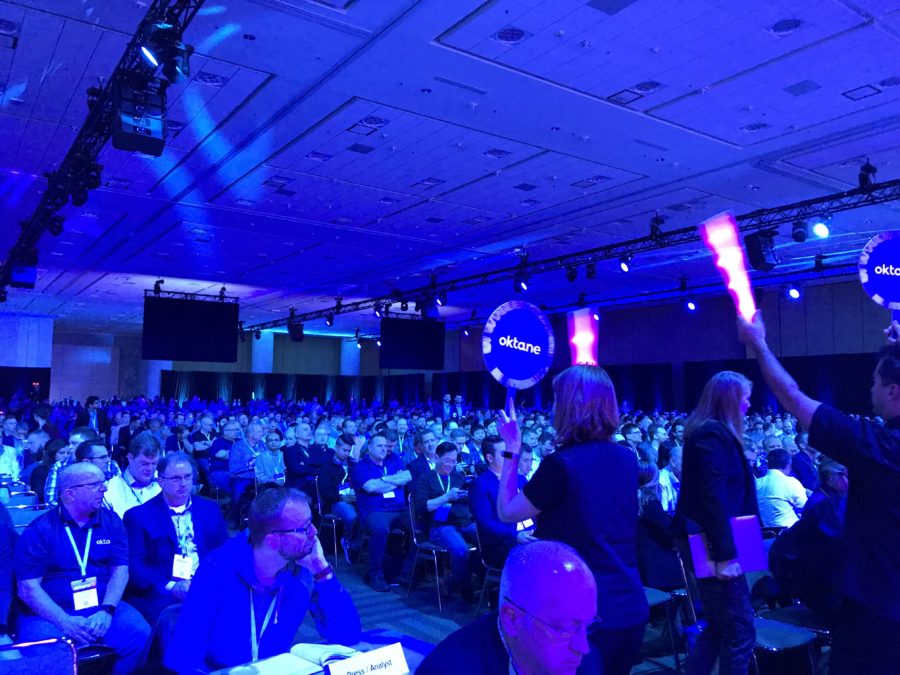 The remote control
Technology has changed a lot in ten years. There are things now that didn't exist in 2009 — incidentally, the year Okta was founded.
Okta has grown from two employees to over 1,500 in ten years
Cloud is now the dominant computing model and the imminent arrival of 5G heralds a new era of networking.
Mobile has become the "remote control of our lives," said Todd McKinnon, CEO and co-founder Okta, during the opening keynote at Oktane19.
Machine learning, artificial intelligence, augmented and virtual reality; all these technologies are coming to the fore, as well.
When you take all these technologies together, they are pervasive. No industry is exempt and everything is being impacted: healthcare, retail, media, transportation — the list goes on.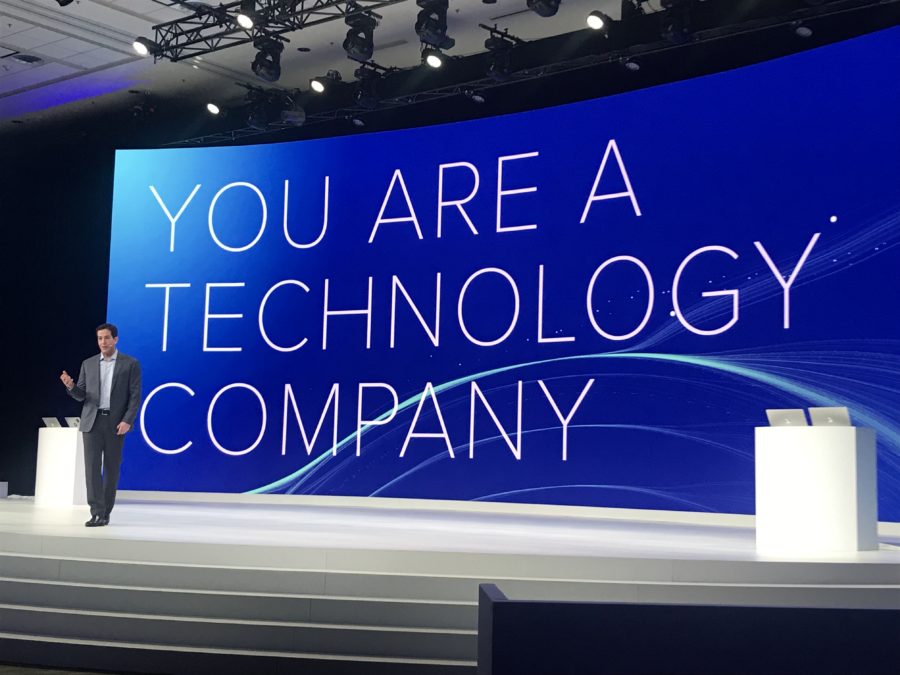 "Every company needs to be a technology company," continued McKinnon. "And tech applies to every part of a business; employee experience, supply chain and interacting with partners."
But… not without its challenges
The potential of technology is enormous, but it's not without its challenges.
Currently there is a war for talent and companies are in the middle of the battle.
Unprecedented regulation, too, is a problem. It's old and out of date — "some regulation made sense in the old era, but it's not representative of the new tech era," confirmed McKinnon.
A balance is needed between regulation that allows for innovation and protects the end user.
Every user is worried about how their data is being used
These challenges are leading to an erosion of trust, which is a problem.
An erosion of trust means that technology won't be able to reach its potential. "Trust is the new frontier," said McKinnon.
"Identity is key to security and key to the user experience. It's the connection between people and technology. Trust is about how people feel and identity is key to trust. It's all connected and the foundation is user trust."
The original FinTech disruptor
Wanting to demonstrate trust in action, McKinnon brought Megan Crespi, CTO at Ally Financial, onto the stage.
Ally is celebrating its 100th birthday this year and around ten years ago it started thinking about its customer base. It's "the original FinTech disruptor," said Crespi. "We were one of the first only-online banks, meeting the demands of the 21st century consumer."
As CTO, Crespi is responsible for the technology that runs business. She runs the team that operates the data centres, Ally's hybrid cloud and enterprise architecture.
"Our customers can't transact in the physical, so technology is all we do," she said.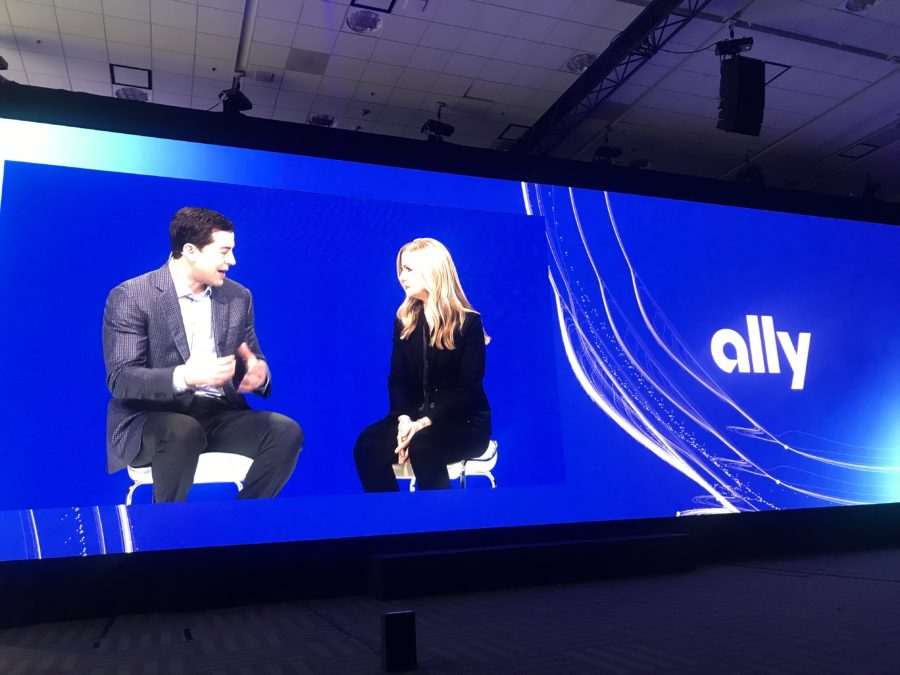 A partner ecosystem
What's the point of vendors or third-party partners? To help organisations in the areas they are not experts in.
Ally Financial and its technology team spends time on developing "our secret sauce that customers come to expect from us," said Crespi. This is everything surrounding the customer experience for online banking.
"And, we look to partners to help us underly that overall premise; with security, for example," she continued.
This understanding is also the case at Major League Baseball (MLB), another Okta customer.
MLB, initially, built its own platform (or website). But, for the next evolution of MLB.com, it was worth looking at partners that could help "extend our success of bringing tens of millions of people onto our website," said Neil Boland, CISO at Major League Baseball.
"We use Okta because we wanted to focus on the business of baseball, and Okta have crushed the business of identity," he continued.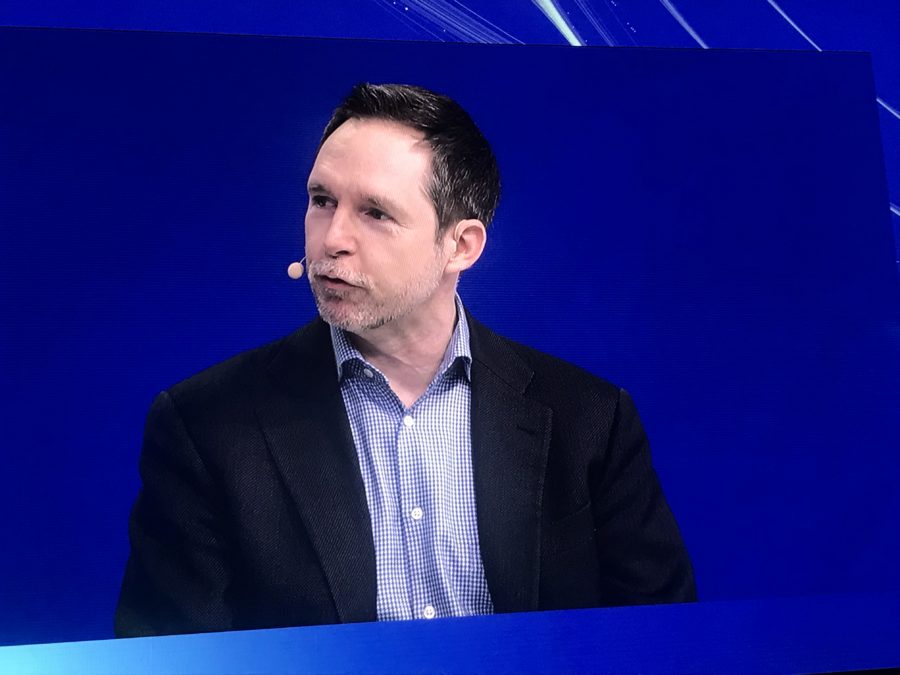 This journey with Okta started internally for MLB, with a focus on employee identity relating to security.
"Employee satisfaction improved so we rolled out Okta to the customer base," said Boland. "Initially, it helped secure our organisation and for the employee, it helped reduce friction, making it effortless in moving from mode to mode. Riding that wave of positive feedback led us to use Okta for customer identity."
Customer experience and security: a changing relationship
Customer experience and security used to be at odds. It was a case of having either very secure apps or highly usable apps.
Now, there is an understanding that organisations need usable and secure apps or customer platforms — a frictionless experience combined with security.
Today, trust is at the centre of customer experience. "The only way our product works is if our customers trust us completely," confirmed Crespi.
Trust also extends to regulation, which is intended to be tough. "Our customers expect all our technology and products to be compliant," she continued.
Moving forward, organisations need to balance security with the scalability and demand of the marketplace. "From Ally's perspective, it's all about keeping those competing aspects in balance."
Trust: the key to CISO success
"Trust is paramount, because customers are not going to give us their financial information if they don't trust us," said Maxime Rousseau, CISO at Personal Capital, the fintech disruptor that operates in the asset and wealth management space.
Every CISO wishes they had more resource. But, regardless of resource, these individuals must make sure their systems and data is secure.
"Trust is our currency, that's what we bank on. It's our critical enabler," Rousseau explained.
Trust will define success
"Trust will be the differentiator in successful companies," said Jeff Lawson, CEO at Twilio, in the final stage of the opening keynote session.
"It is our job as innovators to allow software developers to build trust and scale it up quickly within applications. This will define customer success."