Yotpo, an automated review and user-generated content marketing software, banks a total of $101 million in funding after a successful Series D funding that pulled them $51 million.
The round was led by ClalTech — the Israeli tech investments entity of Access Industries. Existing investors such as Bessemer Venture Partners, Marker LLC, Vintage Partners, Blumberg Capital, Rhodium and 2B Angels also had full participation in the financing round.
A new investor that joined this round of funding was Vertex Ventures.
"We've been working with Yotpo since 2014," says ClalTech CEO Daniel Shinar. "We have gained enormous respect for what co-founders Tomer Tagrin and Omri Cohen have built, a company with a unique culture and exceptional execution skills — when we had the opportunity to double down, we didn't hesitate."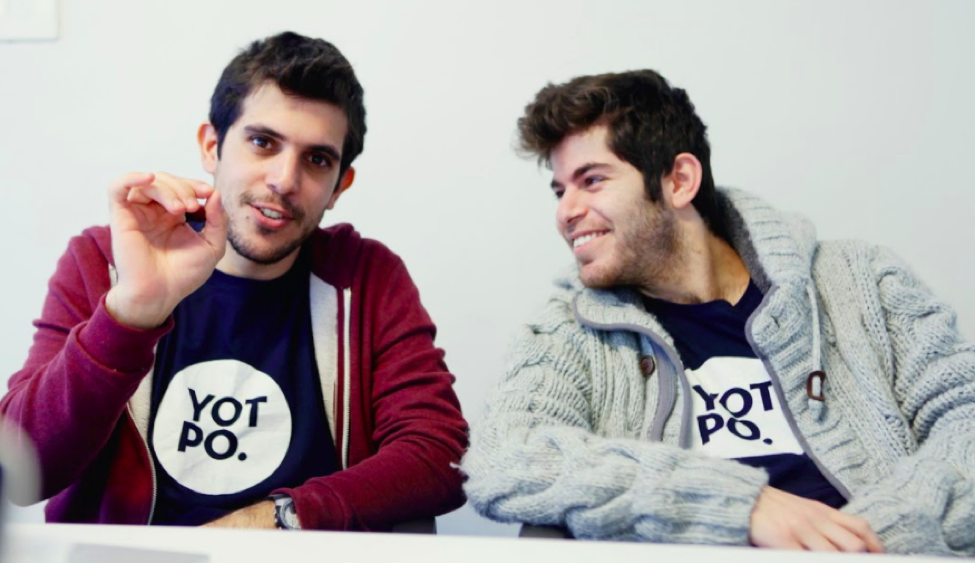 Yotpo works by aggregating all forms of user-generated content into a single platform, allowing businesses to leverage content such as reviews, social media photos, and Q&A posts to increase buyer confidence and maximize sales.
"We're living in a post-Amazon world where even big, established brands are collapsing because it's impossible to compete with Amazon on price or fulfillment," says Yotpo CEO Tomer Tagrin. "The only way commerce brands can win is through customer experience and building an authentic brand that people truly care about and talk about."
Meanwhile, Yotpo also reported quadrupling their revenues over the past 20 months.
They now have over 400 employees across their Tel Aviv, New York, Salt Lake, and the newly-opened London offices.
Yotpo offices are known for their fun-loving culture — much like the vast majority of millennial startups. As a result, they are hugely successful in recruiting young talent who are very optimistic and perceptive of the brand's vision.
How Yotpo Works?
The entire Yotpo ecosystem works through third-party integrations, homegrown technology, and partnerships with content channels and services across the web. From a user's perspective, however, it's as easy as installing a widget.
One of their key features is the "Mail After Purchase" that sends an automated review request whenever customers close a purchase. This makes it easier and more convenient for customers to leave reviews, share their insights, and help build the credibility of any brand.
Aside from text-based information, customers can also upload product photos and post Q&As, which can easily be curated via the Yotpo platform.
This gives startups and small online retailers an easier way to integrate social proof in their marketing campaigns. Considering how powerful reviews are from 3rd party users in generating sales, the Yotpo users automatically gains an unfair advantage over their competitors who do not use the platform.
"Yotpo is answering the growing demand for an integrated user-generated content platform," said Shinar. "And they are becoming the next generation marketing platform for B2C companies."To build upon Yotpo's robust UGC curation infrastructure, the company continues to invest in product innovation primarily on artificial intelligence and machine learning technologies.
"For us, AI isn't a buzzword, but a core technology already powering our solutions today. But we're also seeing a real opportunity to incorporate deep learning to solve the most pressing challenges of commerce businesses," says Tagrin. "We're just touching the surface of the potential here, and we'll have exciting news coming soon."
Related Topics