Harvey Nash Group, the global technology recruitment and solutions company, has recently acquired Latitude 36 as part of its strategic expansion in the US, the world's largest and most dynamic recruitment market.
In this Q&A, Information Age speaks exclusively to Bev White, the Group's CEO, regarding the latest trends in the UK and US markets — including how Covid-19 is impacting the tech recruitment market, and how to boost levels of diversity in the sector.
1. How has Covid-19 impacted (senior) tech recruitment?
When Covid-19 initially affected us, a lot of permanent recruitment was put on hold, including senior hires. Now that we are driving our way back to the world in which we all now live we are seeing much more movement in the sector. The epidemic has served to crystalise and accelerate many companies' digital transformation plans and the need has grown for the CIOs, CTO, and project directors to make that happen.
That said, it's a different market to pre-Covid. A significant number of senior technology leaders have sadly been made redundant, so active candidates will find they're competing with many more applicants than usual for each job vacancy.
On the other hand, candidates who are happy and secure in their role are more cautious about changing roles in this environment, so the opportunity needs to be just right for them.
Finally, with more people working from home and a greater willingness for employers to be flexible with location, many roles have been opened up to talent country-wide and indeed internationally.
2. What trends are driving tech recruitment in the UK and US?
The biggest area where we are seeing demand is cyber security, and this was also highlighted by our 2020 Harvey Nash/KPMG CIO Survey, where IT leaders ranked cyber security as the most 'in demand' technology skill in the world. This trend was already the case pre-Covid, but as so much of the population is now working from home it has become even more in demand.
Covid-19 has also seen a spike in the need for change management and project management skills, although we'd expect to see that level out as we enter 2021. Data and architecture remain big growth areas, and we are expecting these to return to being in high demand.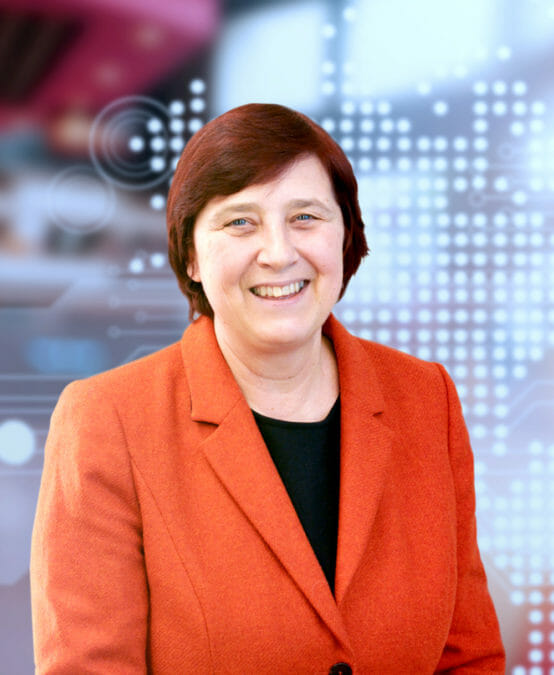 3. Is there a main differentiator?
US and UK are strikingly similar. When we conduct our global CIO Survey ranking countries on various factors, the two countries often sit next or close to each other. That said the US has a long history of software development and engineering, especially on the West Coast, and whilst recruitment of this group of people is important everywhere, it is particularly so in the US.
It is also the case that the US tends to track ahead of Europe in terms of investment in, and the evolution of, technology. The CIO Survey tells us 47% of US tech companies are expecting IT budget increases next year compared to 36% in the UK. The US is also more likely to be investing in emerging tech, for instance, 36% of organisations have an active implementation of AI compared to 27% in the UK.
4. Does the tech recruitment industry need to change to boost levels of diversity? If so, how?
The technology sector has a strange relationship with diversity. On one side it actually scores quite well; a career in technology can be a valuable home to a wide range of people — walk into a tech department anywhere you will likely find a wide range of social and cultural backgrounds as well as personality types. But you won't find many women, 15% to be precise. It is not through want of trying: most companies have some kind of diversity programme in place. But the evidence tells us it's not working. The sector remains unattractive to women, especially when you compare it to other professional sectors like law and accountancy where there is a broadly equal split of men and women at entry level.
The challenge is for the sector to become more attractive to women. I can't think of a more creative, better paid, and interesting career than tech, and yet the message isn't getting out there. And it's not just an issue for the sector; as more of the world's decisions become driven or influenced by algorithms it will become more and more important that the people designing those algorithms represent society at large, not just male software developers based in California. On the positive side, with greater work flexibility and roles, the technology sector in particular is now wide open to people needing greater flexibility in working hours and working locations.
5. What is Harvey Nash's role in technology recruitment?
We are one of the world's longest established technology recruiters. We recruit from the very top-level CIOs through to the architects and experts that deliver and support the platforms and technology. As part of Harvey Nash Group, we are also able to provide a wider range of services such as software outsourcing through our 2,500-person business in Vietnam and Poland, Microsoft consultancy and data services.
As North America is the world's largest and most dynamic technology recruitment market, we have just acquired Latitude 36 as part of our strategic expansion there. Together with the Group's existing Harvey Nash operation, the acquisition creates a combined business that is now one of the top 50 largest IT staffing companies in the US. As a result, our US clients will benefit from having access to a much wider range of services, as well as an extended team of technology recruitment experts who can support their needs.