Email signatures may appear irrelevant to some, but for professionals and businesses, they are an opportunity for delivering consistent branding and messaging. A well-crafted email signature applied to emails sent for professional or business correspondence does not only help create a sense of professionalism but also improves brand recognition and reinforces a company's identity.
Additionally, email signatures can improve email marketing performance by increasing social reach by over 10%, raising leads by more than 15%, and drawing in more clicks by over 22%. It also has a remarkable impact on email responses, yielding more than 32% replies compared to marketing emails that do not bear signatures.
It would be inevitable for companies, though, to use multiple email signatures for different communications and marketing campaigns. And this can be challenging, especially for companies with a large number of employees, where this means requesting from each employee to apply the signature on their work email.
For this, email signature managers offer a convenient solution. One of the top options for which is WiseStamp, an online email signature management software that has over a million clients in different parts of the world.
Overview
WiseStamp is created to provide a quick and easy way to create professional-looking email signatures and manage them all with centralised control for various purposes. It promises to make it easy to turn employee email interactions into branding, sales, marketing, and public relations opportunities with its robust but intuitive email signature management system.
Launched in 2008, WiseStamp slowly established its reputation as a leading email signature generator and manager for individual and business users. The company started with venture capital backing, but it was eventually acquired by the cloud-based customer relationship management platform, vcita.
WiseStamp has already been used in more than a billion emails by users in 194 countries including 5,000 companies. Its notable users include Re/Max, Thrive, and SimilarWeb.com.
WiseStamp email signatures are optimised for emails created and sent using Gmail, Outlook Desktop, Outlook Web, Mac Mail, iPhone, and Yahoo Mail. It also works well with the proprietary email services of different companies. WiseStamp provides technical support to help enterprises that use their own email service in taking full advantage of WiseStamp's features.
Highlight features
WiseStamp offers features and functions that are particularly useful for enterprise users. These can be summed up as follows:
Quick deployment and no-maintenance operation
Integration and compatibility with Office 365, and G Suite
Consistent employee email signature management
Email signature generator with high-level design customisability
Email signature apps
Email signature marketing campaign performance tracking and analysis
As mentioned, WiseStamp makes it quick and easy to create email signatures and manage them. If your company email provider is web-based, there is no software or app to install, update, or maintain because WiseStamp is also web based and integrates with your email platform . In case you are using a desktop email app, such as Outlook for desktop, you will need to install a special extension that lets WiseStamp sync with your desktop app. This simple advanced technical solution lets WiseStamp automate your signature deployment the same way it does for web based email. Using this GDPR-compliant system only entails a one-time setup process with automatic updates provided to new employees.
When it comes to integration, WiseStamp provides a quick and easy method through API for syncing all employees who use G Suite or Office 365. Both G suite and Office 365 signature management additionally allow importing and exporting of users and their details using CSV.
WiseStamp is promoted as one place for every single employee signature. Its advanced segmentation design allows companies to create signatures for different departments or groups. Its intuitive design editor allows every department to modify and be in control of their respective signatures.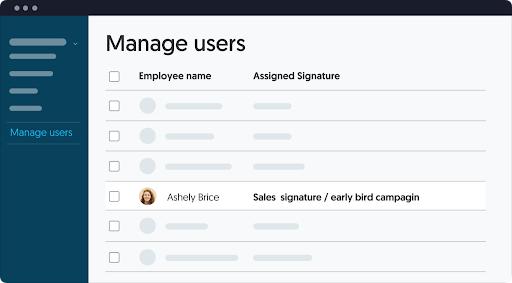 Moreover, the software supports the use of a wide range of apps for any signature that users need. Companies can showcase any type of content in their email signatures including images, videos, animations, and social media icons. Through these apps, users can also obtain more features like a styled sign-off and online scheduler. These make it easy to produce unique and high-impact email marketing campaigns.
It is compatible with most mail programs or CRMs that support HTML signatures including Gmail, GoDaddy, Horde, Zoho, Hotmail, Thunderbird, MacMail, Hover, Outlook, Office 365, and Roundcube.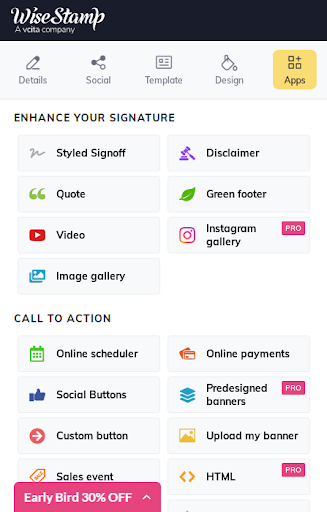 Moreover, WiseStamp comes with a tracking and analysis function to monitor the performance of email signature campaigns, particularly the success of call-to-action features integrated into the email signatures. It can monitor the number of clicks generated from various sources such as the buttons for scheduled demos or social media that are added to the signature.
WiseStamp also integrates Google Analytics to obtain more metrics that can facilitate a better evaluation of the effectiveness of email marketing campaigns and link interactions.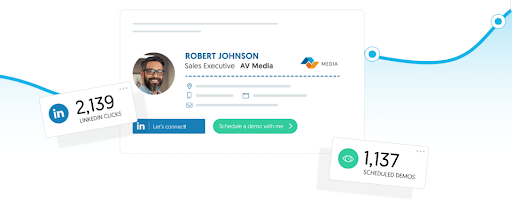 Quick setup and easy usage
To get started, companies can contact WiseStamp to schedule a demo session or start a 14-day free trial. WiseStamp offers demos for small (2-10 users), medium (11-100 users), and larger (100+ users) teams. For the free trial, organisations will be asked to submit their name, work email address, and team size. For larger teams, a sales representative can set up the company with demo accounts and sessions. No credit card details will be asked for the free trial and demo session.

During the setup process, permissions can be established to determine which users can edit and design their own signatures and which have limited access to certain features.
Also, under the 'Account Settings', users can choose the language to use in their dashboards. There are four options for now: English, Spanish, French, and German.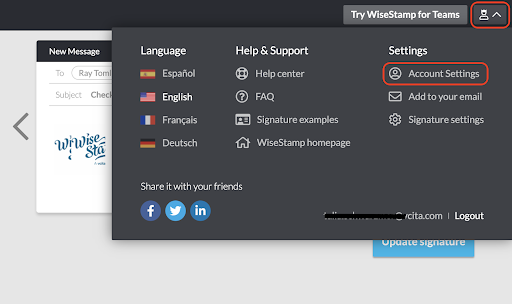 There are different procedures for adding WiseStamp signatures to different email platforms. A comprehensive collection of tutorials is available on WiseStamp's website. There are guides for integrating it with G Suite (Gmail), Yahoo Mail, Hotmail, Office 365 (Outlook), Mac Mail, Spark, Rackspace, and MixMax.
Users who cannot find an integration guide for the email platform they are using can contact WiseStamp's support team for technical assistance.
Overall, WiseStamp has an intuitive interface. Finding the right tabs and buttons to access the different functions of this web-based email signature generation and management platform shouldn't be a challenge. However, for users who want to get things done as quickly as possible, there is always the option to contact WiseStamp's tech support.
Flexible customisation
WiseStamp has three key features that enable email signature customisation, namely its award-winning email signature generator platform, image gallery app, and the ability to include logos and photos in the signatures. WiseStamp earned a "Most Recommended" badge from Capterra, a near-perfect average star rating, and a "High Performer" award from G Crowd largely because of these key features.
The design platform makes it possible to create professional-looking signatures in a matter of minutes. It comes with unique templates to make it easy for users to start and complete their preferred signatures. Users can customise based on the look or layout they get started with by picking a template. They may also start from scratch and customise everything without relying on the templates.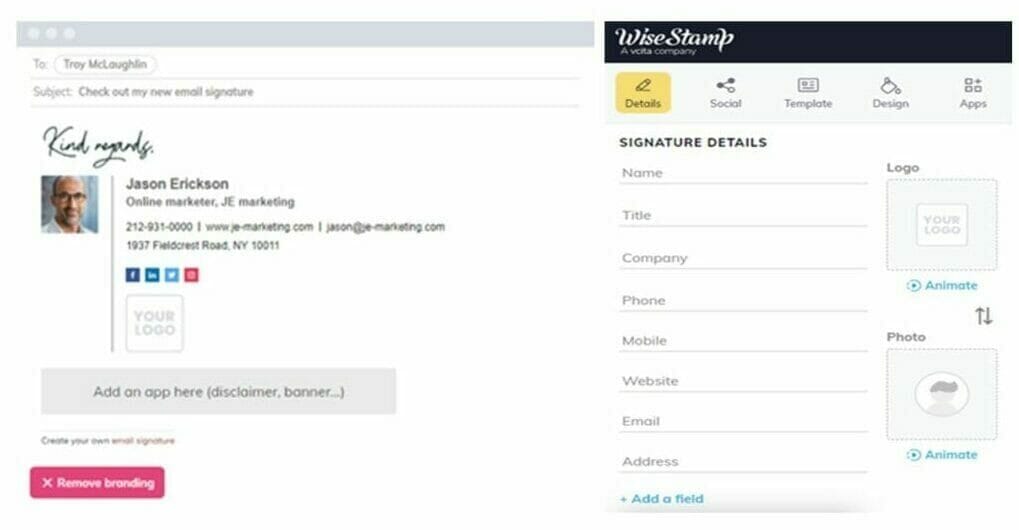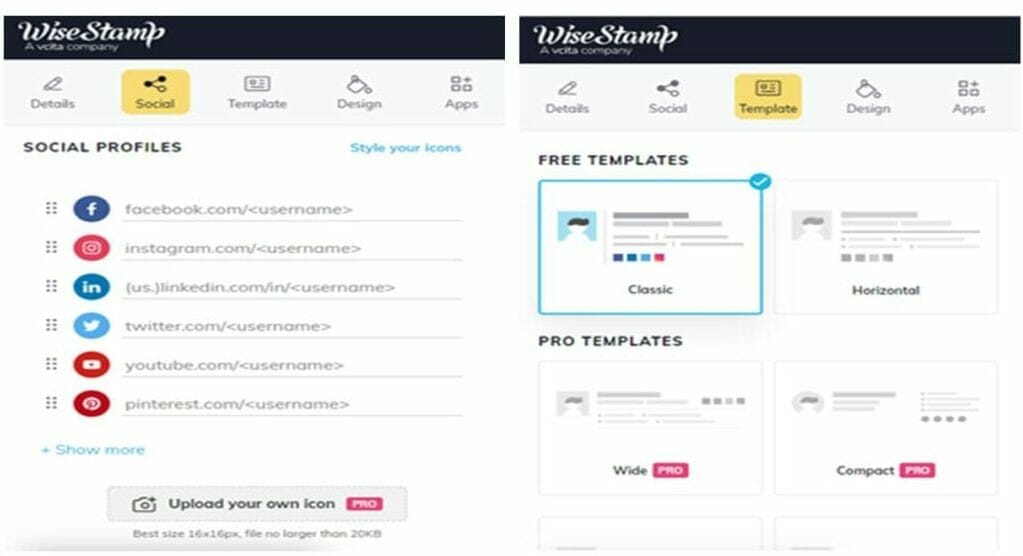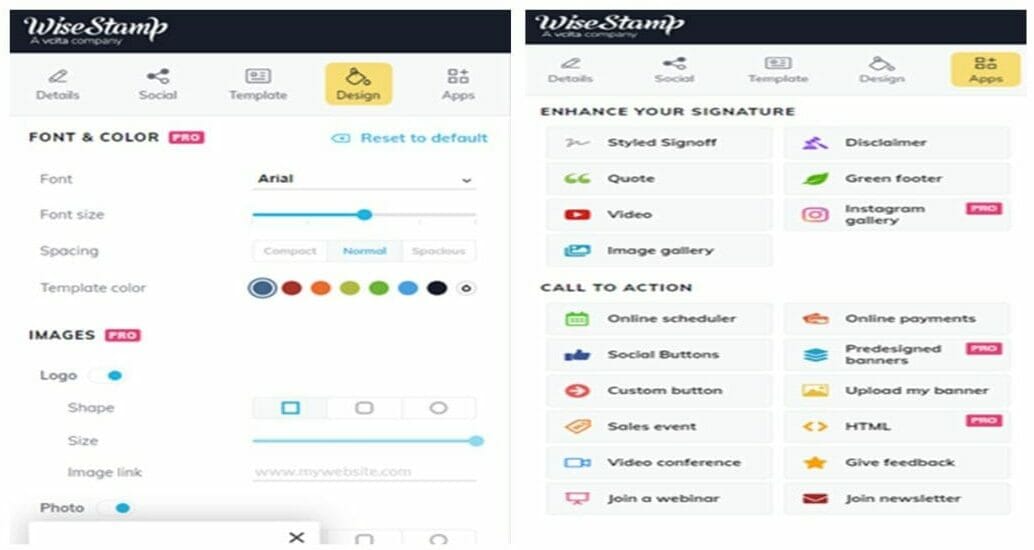 The image gallery app is a feature introduced in April 2021. It allows users to add images to their email signatures with corresponding links to their stores, sign-up or subscription pages, official websites, portfolios, and other important pages to promote their businesses. There is no limit to the number of images that can be added.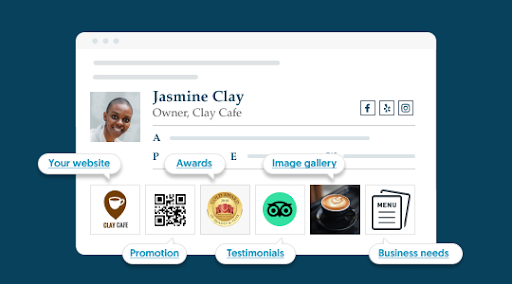 Logo and photo inclusion is another feature that makes WiseStamp different from most other email signature generators. It supports the addition of both profile photos and company logos or brand identifiers. Users are not limited to either using the company logo or the profile picture of the company official sending the email. Both can be added to the email signature.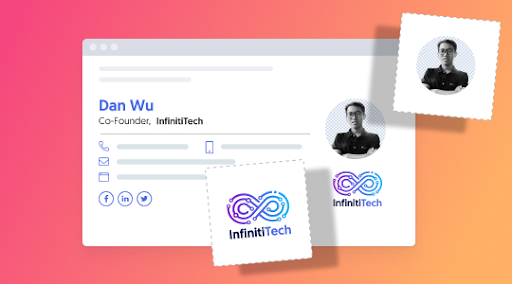 Efficient email signature management
Signature unification and central management: these sum up the signature advantages of WiseStamp. It allows users to take full control over the way their company's email signatures look and feel through a single centralised control panel.
Using a secure but efficient permission-based management system, users can be included or excluded from using the company signatures in stock with a few clicks. Administrators can also invite new employees to use the email signatures or they can instantly grant permission to use or activate their inclusion from the central dashboard.
WiseStamp makes it easy for enterprises to use consistent signatures across their email-based correspondence. Employees in the marketing, sales, and other departments can use company-sanctioned signatures even if they use different email platforms, although it can be easier to manage signatures if all employees use the same email platform like a company's custom Horde email service, for example.
Security and privacy
Security is a serious matter for WiseStamp. To make sure that user data is safe, it does not use third-party servers, unlike other similar solutions. It also maintains a policy of not transferring information without the users' knowledge and consent. The platform also complies with the General Data Protection Regulation (GDPR 2016/679) protocol and CCPA protection regulation. Additionally, it follows the Google API Pen protection guidelines.
Pricing
WiseStamp offers a company plan, which is offered at a simplified pricing scheme of $2 per month per user.
The company plan includes a central management system, premium signature templates, and template variations, unlimited number of emails, as well as premium support. It also comes with professional templates, pro apps, a signature banner gallery, unlimited signatures, the use of animated images, and a wide array of customisations.
WiseStamp provides an option to pay for the plan on an annual basis to get a price reduction. Special discounts are also given to nonprofit and academic organisations.
WiseStamp also has a free trial account for individuals. This can then be upgraded to a paid account with more customisation capabilities or made into a company account billed per user.
Support
As a solution largely aimed at enterprise users, WiseStamp promises premium technical support from installation to troubleshooting. WiseStamp has a competent support team to educate users about procedures and to address technical issues they may encounter. Support is available through live chat and email.
Conclusion
With WiseStamp's extensive range of features and integration/compatibility with almost all email platforms, it is easily one of the top choices when it comes to email signature generation and management especially for enterprise needs. Its advanced features are also complemented by competent premium technical support to ensure ease of use.