Dietmar Rietsch, CEO of Pimcore, discusses the role that data management platforms can play in achieving a faster time-to-market
The need for speed in modern businesses is for real. They earn over 25 per cent of revenue and profits from their newly released products and services. Evidently, launching new products for revenue growth is not just an option, but a necessity for businesses and one of the significant ways to flourish — and coming up with new products is not enough.
Companies also need to reduce their time-to-market, i.e. the time taken from the approval of a product idea to its development, pre-sales promotion, and finally, when the product is available for purchase. Brands should release new products quickly to the market to gain first-mover advantages; creating better chances for customer loyalty; additional time to refine the product; longer product lifecycle; setting the market price of the newly launched item; and higher overall profits and return on investment (ROI).
A faster time-to-market can position brands as potential market leaders. However, it demands high efficiency and coordination to provide impeccable product experiences to the end customers. Quite naturally, product data has a huge part to play in this. A study reveals that 35 per cent of customers look for clear product descriptions and images. Further research has found that at least 30 per cent of buyers abandon shopping carts because the product descriptions are of substandard quality, and 40 per cent return products due to incorrect information. This affirms the significant role of product information, as marketing and sales endeavours go simultaneously with product launches.
To ensure that a new product gets to the marketplace before competitors, brands should enhance product information and avoid broken data. This article explores how good-quality product information plays a part in faster-time-to-market and making new products succeed.
Single product data repository
To enable excellent customer journeys, multiple teams work together using many systems. However, using different systems to handle different kinds of product data (text; graphics; video; images; or data sheets) results in data silos. As none of the teams possess one true version of the entire data, the scope of inconsistent or/and duplicate data increases.
Inadequate product information becomes a source of miscommunication among company's different departments and front-end users. However, with a single centralised product data repository (a database that manages and consolidates product data), employees of an organisation can update the current information. The changes are reflected across all the departments, thus eliminating silos.
Herein, product information management (PIM) provides a single view to manage every aspect of product information. It aggregates data from different sources and oversees it in a single location to maintain consistency and integrity across multiple teams. This contributes towards improved workflows and accelerated time-to-market of the new products.
>See also: How to approach modern data management and protection
High-level automation
Automation aids companies to anticipate price fluctuations, stock availability, and other essential events. Automating the workflows, creation and regulation of product information using product data helps enhance product assortment and to meet the demands of multichannel selling, while ensuring a rich customer experience.
Businesses save significant time through elimination of manual processes, which they can utilise to deliver personalised product experiences that resonate with the consumers. An automated system ensures consistent and relevant information is communicated to different sales channels, and generates product data sheets that immediately aids the launch of the new products.
Another advantage of automation is that marketers can set the date and duration of product promotion, resulting in the automatic publishing of products. PIM boosts productivity by enabling systems to automate and compile information before publishing it on marketing or sales channels. It also makes the product launch process effortless with congruous data everywhere.
Improved efficiency
After the emergence of e-commerce, retailers are increasingly taking their business to online channels. Back in the day, they used Enterprise Resource Planning (ERP) systems to regulate product manufacturing, inventory, customers' information, SKUs, pricing, and logistics. But ERP could not store all the product information (such as taxonomies, digital assets, and attributes). This is where PIM makes managing product data easier; it takes lesser time to prepare and publish product information to a larger audience through its multichannel and omnichannel functionality. Integration of PIM and ERP is simple and cost-effective as PIM fits perfectly well with ERP systems.
PIM can synchronise data across various digital touchpoints, as it exports data from a central database to multiple marketplaces, web stores, native apps, smart devices, as well as social apps. A high-quality product information management system is collaborative, allowing employees to make edits as a team and share data on new products with a vast audience. Additionally, with all the product information at a single place, marketers can create a successful campaign during peak shopping seasons.
>See also: The importance of a robust data strategy in retail
Higher flexibility
When companies manage their product data efficiently, they can be flexible while launching their new products. With error-free product data of new items, brands can customise information as per the marketplace and the promotion period. PIM possesses high-quality product information that is scalable, and offers complete freedom to be deployed across any technology environment.
Product data can be easily imported from various vendors in multiple file formats and mapped to a single point of truth. Making bulk changes to the information is an essential feature of PIM; it's designed to save time and user-induced errors in the product master data. Furthermore, PIM can quickly integrate and scale data management capabilities to cater to latest business demands. This means that as companies go on to expand the number of platforms, they can rest assured that import and migration between two or more database systems will happen smoothly.
Most of the time, businesses tend to use only 32 per cent of the available data, while the remaining 68 per cent is unused, incurring increased costs. And that's not all; PIM helps manage data storage efficiently and facilitates better data quality management.
Operational agility
In the wake of technological advances, fluctuating consumer expectations, competitive pressures, and turbulent market dynamics, operational agility is vital to survive and succeed. Faster time-to-market is one of the parameters that determines business agility.
To continuously deliver high-quality, novel, and faster services, companies need to deploy PIM, which enhances product information, and improves conversion rates and customer retention. Businesses can also make data-driven decisions and create joyous customer journeys with the available data. It significantly reduces manual tasks and helps make changes in real time, boosting online performance of new products.
Additionally, PIM can easily fix the data of products and increase their salability. Companies can set optimal prices of the items based on stock levels and alter incorrect product information. Organisations should adopt quality practices of product management not as a one-time endeavour, but as a long-term investment that will eventually pay off.
Launching products at the speed of tomorrow — now
A study found that a company loses 33 per cent of after-tax profits if products are shipped to the market six months late. Speeding up the time-to-market of new products helps improve revenue margins and secure higher market shares.
Launching new products on time has clear competitive advantages, and this is only amplified with exceptional product data. Companies will have unique demands as they expand their business in new marketplaces, like handling product data in multiple languages and customisations for each platform. Brands should use data management platforms to enrich product data, communicate consistent localised messages, and make workflows efficient to ensure quick time-to-market.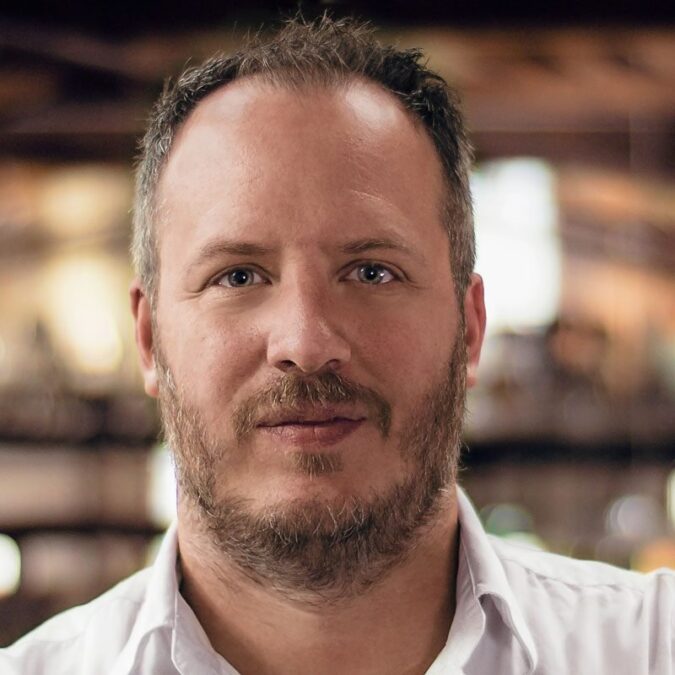 Related:
Information Age guide to data + privacy — Data and privacy regulation is becoming increasingly complicated, with the EU set to fine companies up to €20m for misusing people's information. Here are strategies and tools to ensure you stay compliant.
Clive Humby – data can predict nearly everything about running a business — Clive Humby, inventor of the Tesco Clubcard, on ways to stop feeling so overwhelmed by data, how to convince your CEO of its importance, and why data should look forward and not backwards.